Two artists talk about using digital techniques to enhance traditional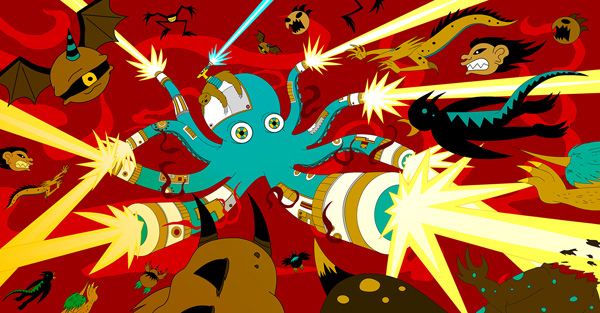 skills and produce work with distinctive looks, taking new approaches
to software, digital capture and computing power.
---
Artists Put Digital Power Behind Traditional Arts
Marta TesoroandAlexia Sinclairare two artists who take advantage of modern digital techniques to enhance their traditional skills and produce work with distinctive looks, taking their own approach to software, digital capture and computing power. Marta is an illustrator and 2D animator. Alexia is a fine art photographer. Both are Seagate's Creative Professionals.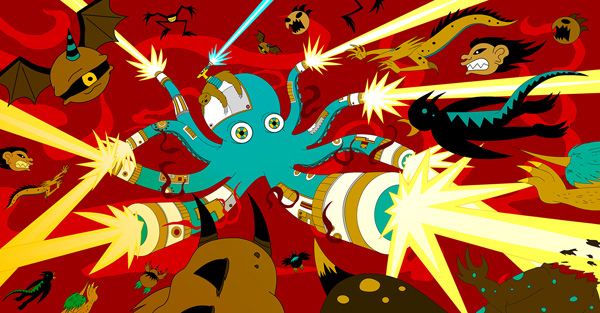 Marta Tesorolives in Melbourne and has worked extensively in children's TV, web, commercials and phone apps over the last ten years. Her background includes a university degree in Visual Arts and a Masters in Animation and Interactive Media. If you look throughher blog, you can see her world and experiences recorded in her illustrations. Some of the animated children's TV shows she has worked on are 'Dogstar', 'Pixel Pinky' and 'Wakkaville', all shown on Channel Nine, and she contributed to background designs for'Dukes of Broxstonia'which aired on the ABC.
Tools of the Trade
In her work she likes to combine digital and traditional techniques. Coming from an illustration and visual arts background, she also took some digital courses while studying for her Bachelor of Visual Arts at Monash. "I learnt all the basic skills, including Photoshop, Illustrator and a bit of 3D," Marta said. "Also when I took my Masters of Animation and Interactive Media at RMIT, from there I learnt how to animate and use Flash. My studies definitely helped me in the learning process and my first jobs all involved digital animation."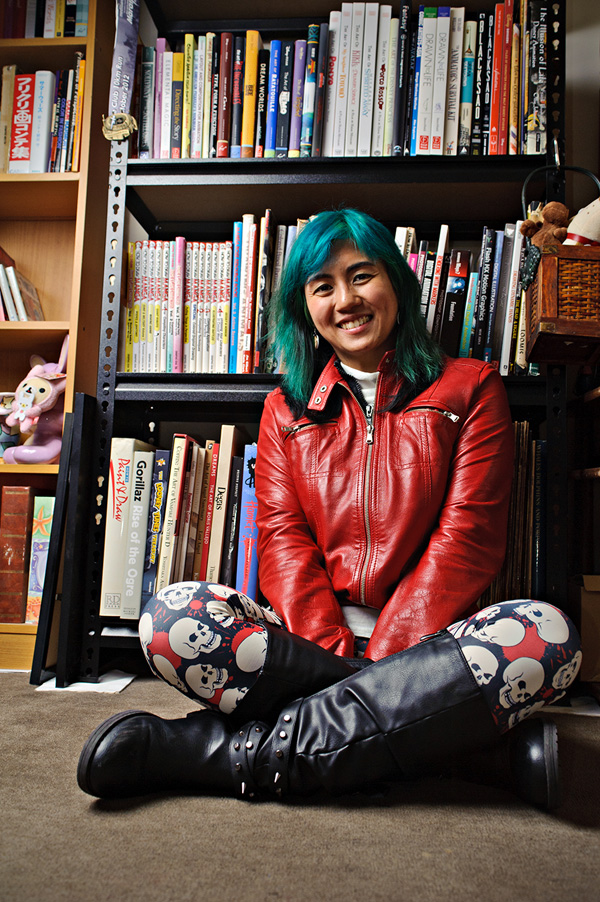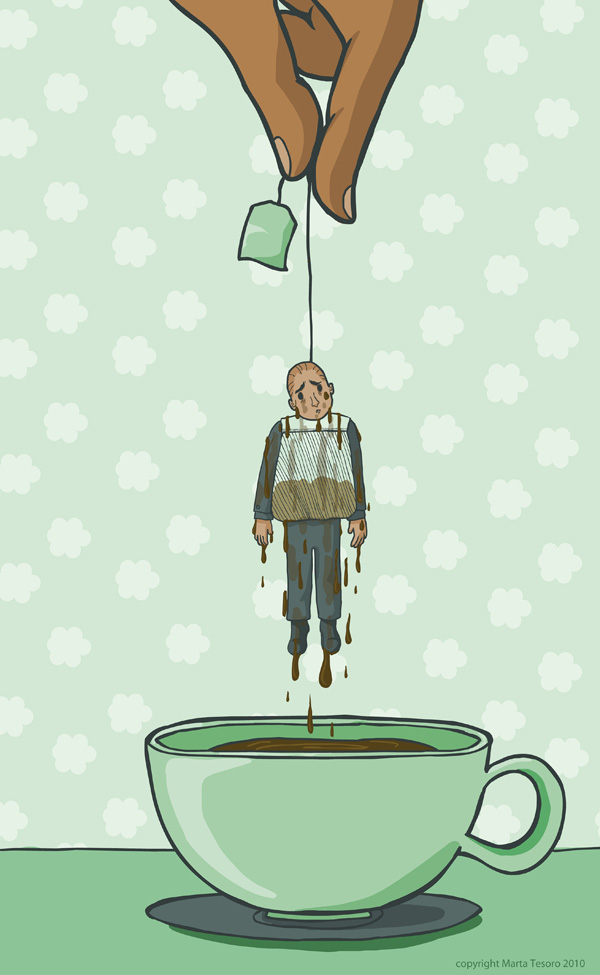 While Flash has been Marta's primary animation software, right now she is using Toon Boom Harmony and really likes it. "I personally think Flash is best for corporate and motion graphic jobs, while Toon Boom is great for working with character animations. A Cintiq pen display is on my wishlist of equipment. I have used one sporadically in different studios in the past and find that it provides greater accuracy for line work, almost like drawing traditionally.
Many Sources
"I was most recently working as an animator on'The Day My Butt Went Psycho'children's show, most of which was done digitally. A rough outline of the typical workflow process would be from script, to storyboard, to animatic - with designs drawn and rigged on top of that - followed by the scene set-up where the animators get to work on it. If there were any work involved on paper, it would only be the rough concept art."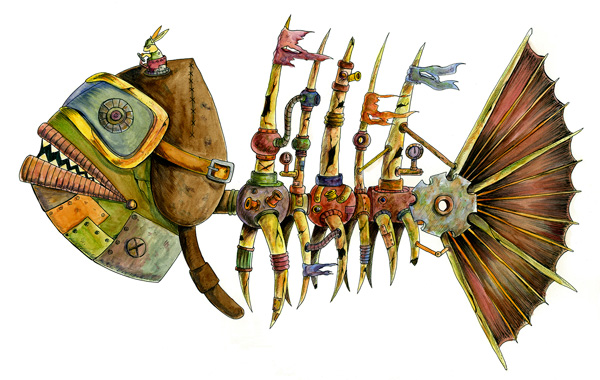 Ideas for her own work come for many sources, including following artists on Facebook to look for ways to improve her designs and illustrations. But also, scanning and sketching on the computer helps develop ideas. "As well as the Cintiq, an A3 scanner and printer are some other gear I would like to own. I save a lot of different artworks and textures on aSeagatehard drive, which definitely plays a part, too," she said.
Marta does not see herself working entirely digitally in the near future, regardless of how much hardware and software continue to improve. "I wouldn't want to work entirely digitally anyway, although the software is certainly good enough now to enable me to do that. There is just something so nice about being able to go outdoors and not stare at a screen," she said.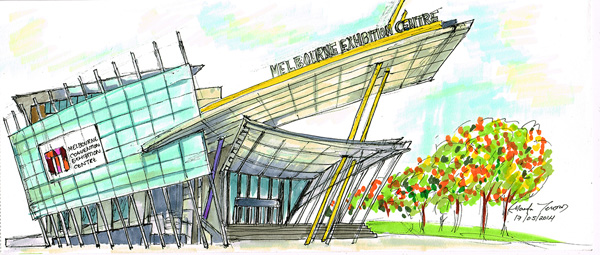 Traditional, Digital and Back Again
"It's also good NOT to be able to 'undo' and just draw the environment or anything that comes from your imagination with all the different media - watercolour, acrylic, collage and so on. It also hones certain skills that cannot be enhanced if you always have the option to undo anytime you change your mind.
"However, I do love being able to combine traditional and digital mediums to create an amazing piece. Photoshop has definitely saved an illustration project many a time when a stroke has gone out of place, and being able to back up all my digital works using the Seagate external drives for future reference is a crucial part of my workflow."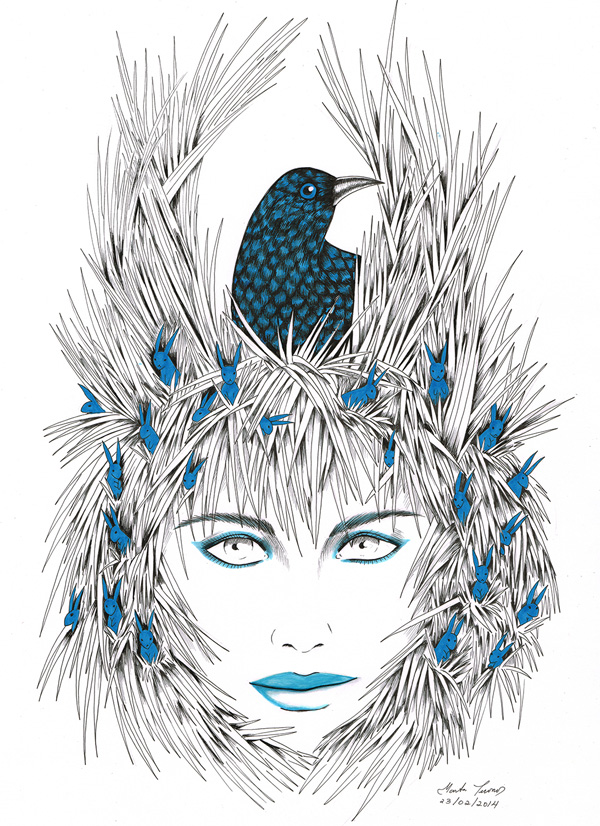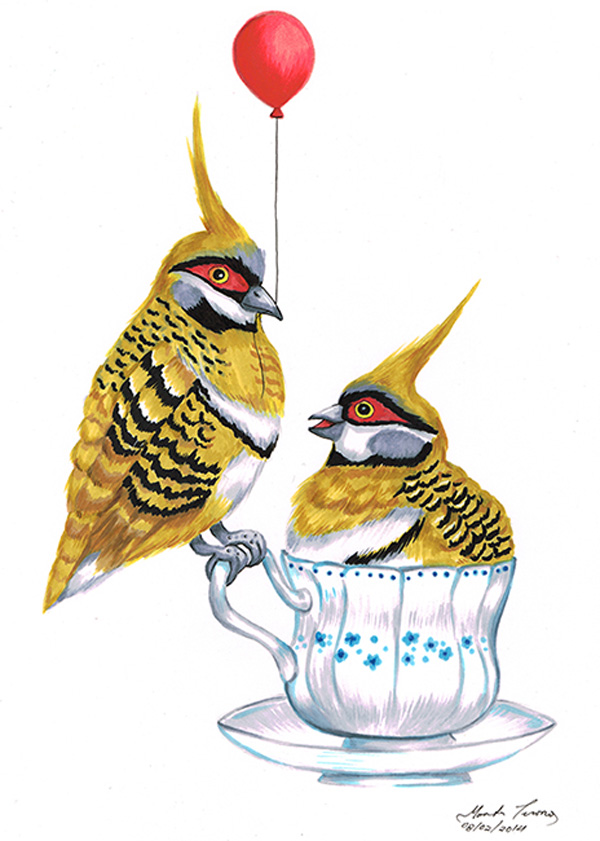 When considering animation in a wider context, Marta took a course in Maya at AIE and became quite good at it. But certain qualities continue to draw her to work in 2D. "Actually I enjoy 3D and I prefer its modelling features. I realise the advantages of 3D animation as well, such as being able to change camera views any time - I've got to say that's pretty awesome. But I love 2D because I feel that you have more control, a faster turnaround - and you get to draw!"
The second article coming up soon in this 2-part series is about photographer Alexia Sinclair.Instead of a full digital camera, she uses the modular PhaseOne IQ280 system, a digital camera back you can move onto almost any medium format camera.