Cinesite Gears Up for an Animated Future in Montréal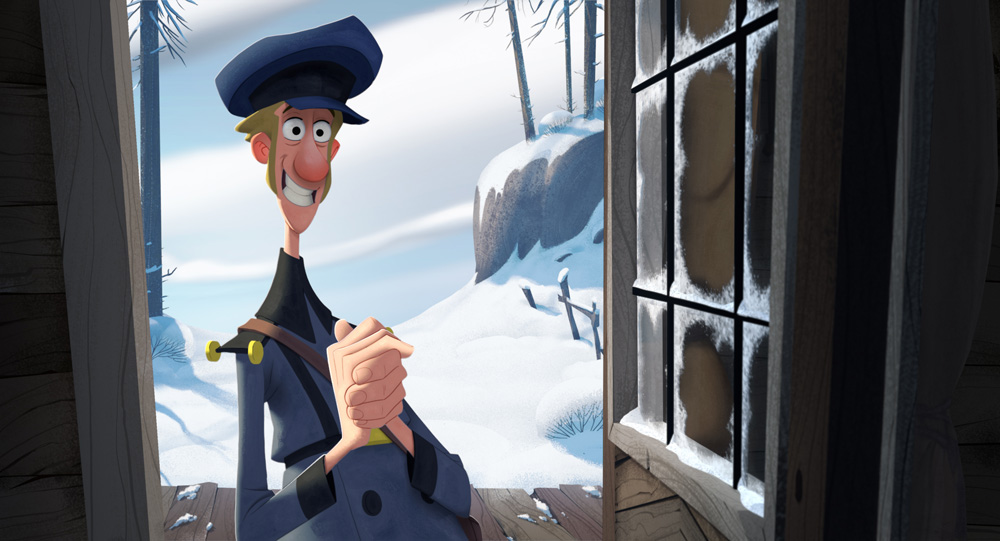 Cinesite Animation officially opened its animation studio in Montréal in February 2016 with ambitious plans for production firmly in place. Their team had already been in working on their first feature film, 'Charming', since 2014, and earlier on demonstrated their CG animation talents with the comedy short titled 'Beans' in 2013.
'Charming' is due to release later in 2017, and meanwhile Cinesite is now at work with several production companies including 3QU Media, SPA Studios, Atresmedia Cine and Comic Animations. Cinesite's Head of Animation Eamonn Butler said, "As well as 'Charming', we are currently in production with 3QU Media on a slate of films. We intend to have nine animated feature projects underway, in various stages of production, within the next five years including four in association with Investissement Québec.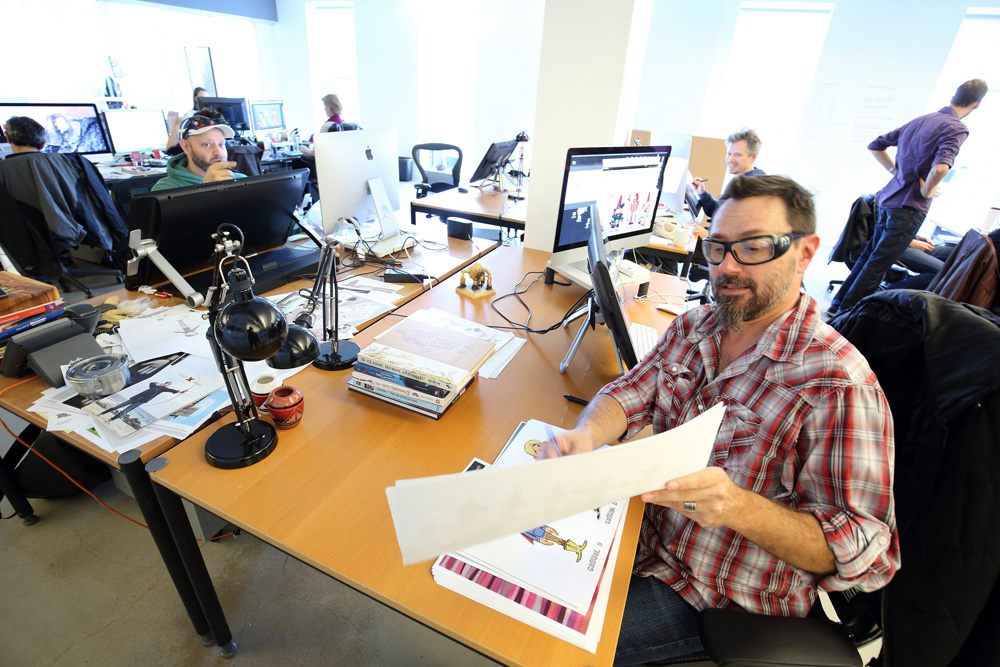 The first, 'Klaus', written and directed by animator Sergio Pablos, the creator of 'Despicable Me', is currently in pre-production, and 'Riverdance' is also coming up. Cinesite's new facility will have the capacity to employ 500 permanent staff to work on animated films by 2020."
Art and Style
The projects named so far are quite diverse in terms of animation style, and Eamonn explained that, as a production company, Cinesite Animation aren't aiming to adopt a 'house style' of animation just yet. "We currently offer Feature Animation Production as a service but we are also developing our own content at the same time as engaging in co-productions," he said. "We adapt to the needs of each project and all of the films we have lined up feature distinct looks, art direction and animation styles. As part of the service we offer, we have a strong in-house art department. We want to broaden our team's experience and make the process as artistically engaging as we can.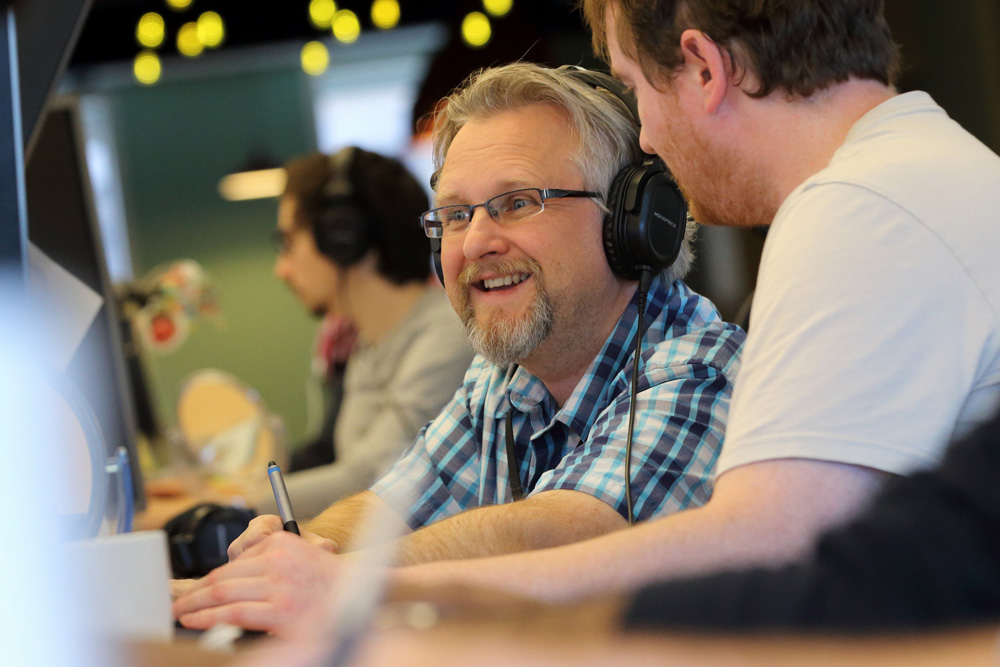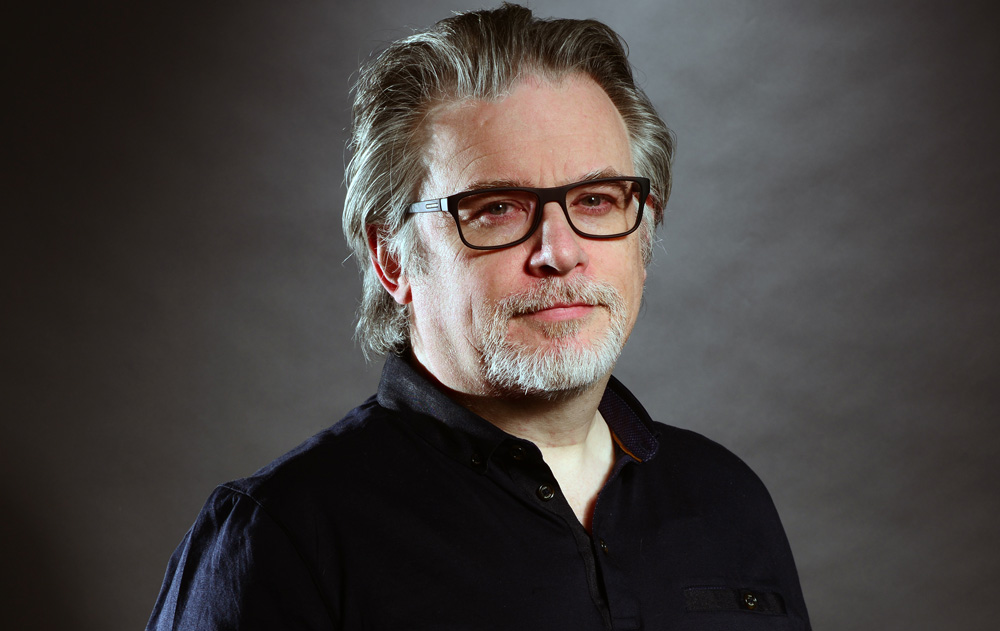 Left: Jason Ryan at iAnimate. Right: Eamonn Butler, Head of Animation, Cinesite.
"Our first feature 'Charming' has a classical style of animation, but the second is much more caricatured with more squash and stretch and cartoon physics. Our third will feature animals, but we have not yet begun the process of discussing animation style. We also have 'Klaus', a hybrid CG/traditional project in development. Each project brings its own challenges and we tackle each one individually. The needs of the story will drive the choices we make."
Education and Training
The education and training side of Cinesite's presence in Montréal is significant, including apprenticeships, collaboration with iAnimate online animation school, and trainee intakes. Eamonn described the outcomes of their efforts. "We have had great success with our iAnimate apprentices. They have flourished artistically and professionally. Because our collaboration with iAnimate has been so positive, we are planning to expand our relationship with them in the future," he said. "I believe the best way for young artists to learn is being supported by experienced professional mentors while working on real shows and delivering to real deadlines. This is the basis of our apprenticeship scheme."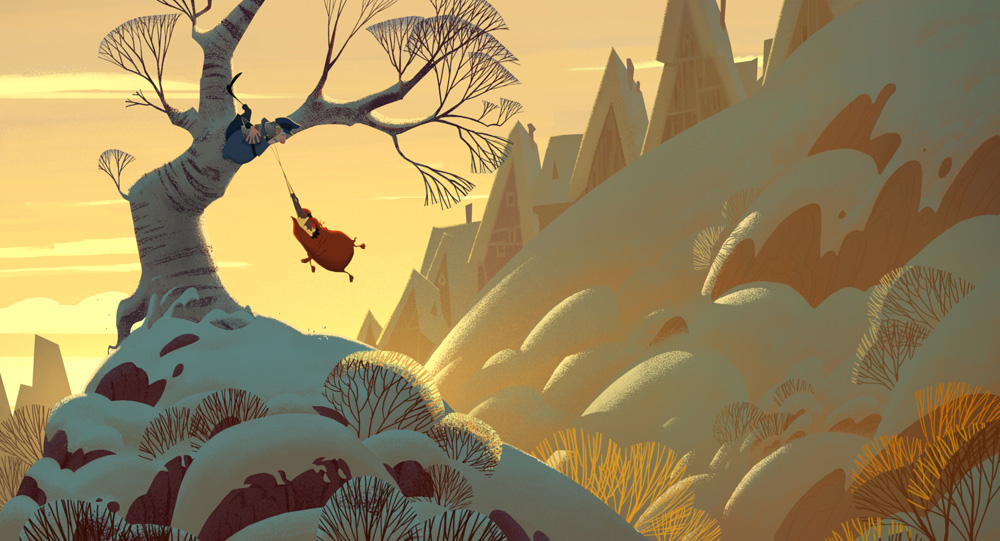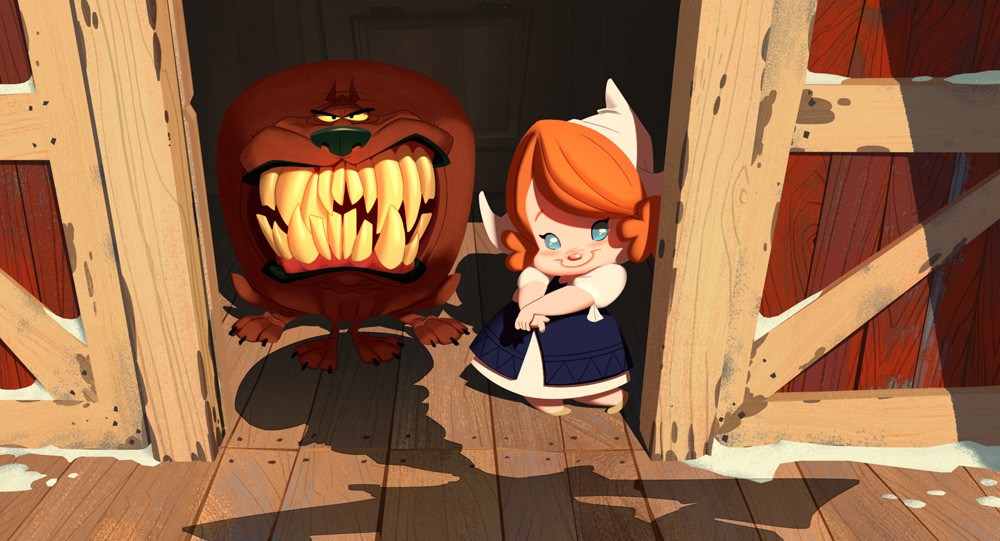 "We are also building strong relationships with the local universities and colleges to find the best locally trained talent through Animate Montréal, an initiative that Cinesite founded by forming a group of partner companies who work together to help create an active, sustainable feature animation industry in Montréal."
Business Strategy
Cinesite's teams will be working both on service projects – that is, based on concepts from outside the company – and on in-house development projects. Some departments, Technical Support for example, will engage with all on-going projects regardless of the business relationship, whereas others, such as Animation, will focus on a single project at a time.
Eamonn said, "We run a feature animation service that mimics in-house production, in so far as it will feel the same for the artists. This means they have access to on-site Directors and Supervisors and can get immediate feedback on their work. They can also offer ideas and creative input to the creative leads, making the process on a service job feel the same as an in-house production."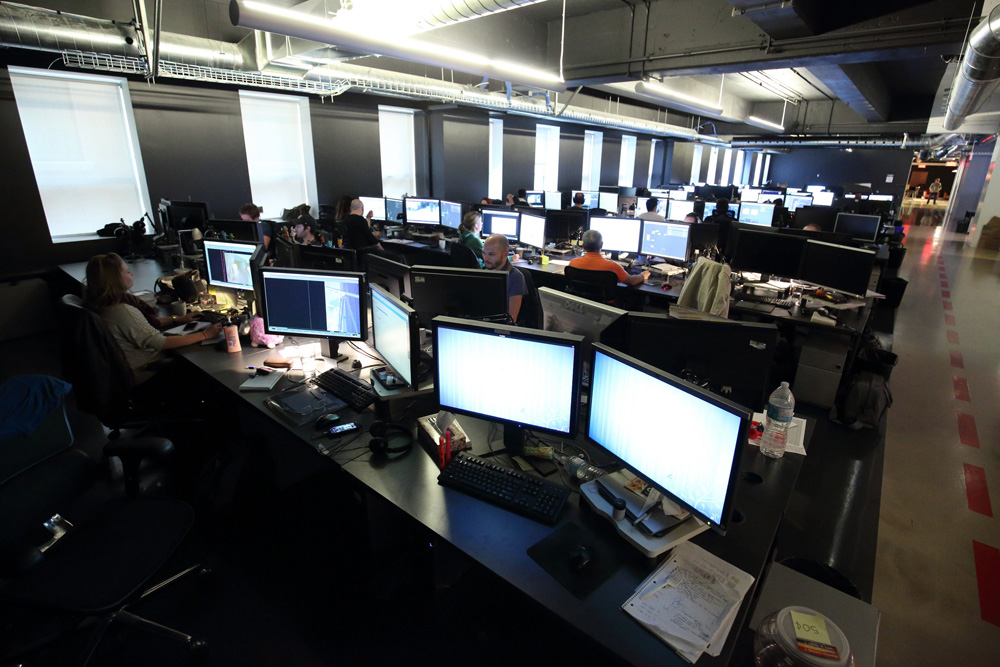 Cinesite is working on several separate properties via a service agreement with various production companies. As an example, Comic Animations is a content creation and intellectual property company that partners with talented screenwriters and filmmakers, taking creative concepts from initial development and seed financing through to final delivery. It does not employ artists. Cinesite also has a contract in place with 3QU Media to produce three animated features - beginning with 'Charming' announced back in 2014.
Both deals mark an important step in Cinesite's overall strategy to create world-class animated feature films. "Region aside we're continuously expanding our teams of animators and visual effects artists in our studios. Look for openings on our website and keep your show reel updated with your best work. We're always looking for talented people to join our teams," said Eamonn. www.cinesite.com