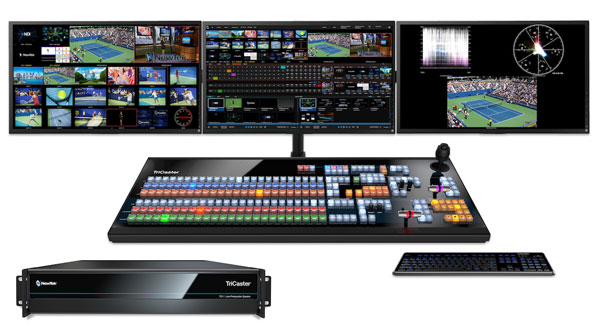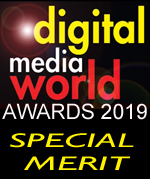 TriCaster 1
CATEGORY: IP Broadcast Solutions - Switching, routing, monitoring
NewTek
TriCaster® TC1 is a revolutionary production product, like nothing ever seen before. The TC1 is the most complete production system available and represents NewTek's continued innovation of products that define and reshape the production industry. It was designed with the user in mind and is equipped with hundreds of advanced production capabilities to benefit the needs of those creating video in the standards of today, and the future.

Capabilities of the TC1 include:

● Switching, streaming, recording in HD, 3G, and 4K UHD 60p
● Native software driven processing for maximum production power and flexibility
● Comprehensive camera coverage and compelling multi-source video mixing, including 16 external inputs and 4 M/Es
● Studio-grade Skype® video calling with multi-channel Skype TX software integration
● Integrated video servers allowing playback, replay, and live editing without any additional hardware
● Multi-channel ISO recording to full-resolution QuickTime® and H.264 files for VOD, post-production, and archive
● Dual-channel live streaming to Facebook Live, Microsoft® Azure®, Periscope, Twitch, YouTube™ Live, and more
● Real-time social media sharing to Facebook, Imgur, LinkedIn, Twitter, Vimeo, YouTube, and more
● Powerful production automation with custom macro commands, sophisticated full-motion compositing, and flexible control options
● Advanced audio mixing, including a software based audio mixer, with multi-source configuration and control, professional DSPs, audio over IP networking with NDI, Dante, and AES67, and 4 x 4 x 4 channel routing as
● Premier creative capabilities, including multi-bus mix effects, animated titles and transitions, and advanced chromakeying

The TC1 offers audiences an immersive viewing experience with incredible clarity and detail. Users can produce programs, performances, events, and live sports in true 4K UHD resolution with support for native 2160p video at 60 frames per second. TC1 is the only product that allows switching, streaming, and UHD 4K video recording without compromising the frame rate or the number of available inputs.

Furthermore, TC1 offers over 30 pre-built virtual sets with the LiveSet™ technology, transporting talent into professionally-designed virtual environments, complete with multiple angles, virtual camera movement, real-time reflections, spectacular highlights, animated lens flares and augmented reality effects blurring the line between virtual and reality.