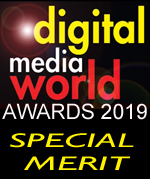 ORION-OTT with OCM
CATEGORY: Streaming - OTT/IPTV systems
Interra Systems
The streaming media market is growing rapidly and ever-evolving, putting complex requirements on OTT service providers. Today, service providers need comprehensive video insights and a streamlined file-based workflow approach in order to successfully deliver high-quality OTT offerings.
Recently, Interra Systems added a new ORION Central Manager (OCM) to its industry-leading ORION-OTT end-to-end monitoring solution, providing users with an aggregated, real-time view of linear and VOD OTT services to ensure fast and efficient resolution of issues.
OCM offers enterprise-wide visibility by enabling central management of multiple ORION setups, whether they are located in the same or diverse geographic locations. Giving unprecedented visibility, with a real-time view of linear and OTT services, alerts, and QoE information for each video, OCM enables service providers to adopt a proactive approach to service monitoring and improve the quality of their OTT offerings.
Unique features and benefits of ORION-OTT with OCM include:
Enterprise-wide visibility: OCM simplifies the control and monitoring of OTT services by providing operators with a centralized view of errors occurring from multiple monitoring probes. As content is routed through many systems such as encoders, transcoders, origin servers, and CDNs, OCM helps in error isolation and correlation by aggregating alerts from multiple probes in the video streaming workflow into a single location.
Comprehensive OTT monitoring: ORION-OTT is the most comprehensive monitoring solution for OTT services, offering monitoring support for ABR content, both VOD and live, using user-defined automated and manual schedules. With ORION-OTT service providers can check for inconsistencies pertaining to ABR package compliance, manifest and playlist syntax, download errors, content quality and more.
User-friendly: The intuitive user interface of ORION-OTT allows service providers to drill down the monitoring runs to identify the most important issues, their location and occurrence(s) in an asset, along with more contextual information for debugging the issues. The web-based interface of ORION-OTT allows remote monitoring through any browser-enabled device.
OCM takes the drill-down features of ORION-OTT one step further by allowing OTT service providers to drill down into specific probes to view in-depth monitoring information. Unlike other monitoring systems that only support broadcast or OTT, live or on-demand content, OCM provides real-time monitoring information on all content. This greatly aids with speeding up debugging and resolving the reported issues.
Flexible: Based on a distributed architecture, where probes can be deployed at multiple points in the workflow, including the origin server, CDN, or at the edge, OCM increases flexibility and ensures efficient bandwidth management for operators by providing the most accurate depiction of the quality of experience and quality of service.
Interra Systems' ORION-OTT monitoring solution with OCM deserves to win this award because it is the only comprehensive web-based enterprise-level solution that centrally monitors the health of probes, collects monitoring data from probes, and provides global alert summary across probes to cable operators for both broadcast and OTT services. This provides unsurpassed visibility and troubleshooting tools — a capability that is critical for today's complex workflows.