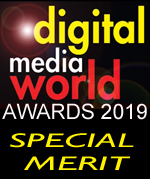 StreamScope
CATEGORY: IP Broadcast Solutions - Switching, routing, monitoring
Triveni Digital
With ATSC 3.0 trials and deployments underway, broadcasters need service-quality assurance equipment that will make the transition as seamless as possible. Compared with ATSC 1.0, the ATSC 3.0 broadcast ecosystem is quite complex, risking a greater chance for errors that can degrade audio and video quality, or interrupt services altogether.

Triveni Digital's StreamScope XM Verifier enables broadcasters to receive, verify, and record ATSC 3.0 broadcast streams via ROUTE, MMTP, or SLTP protocols. Providing field staff with a quick, comprehensive view of multiple ATSC 3.0 services on a portable software-based solution that can be installed on any Windows device, it ensures that operations are running smoothly.

Recently, Triveni Digital made several important enhancements to StreamScope XM Verifier to further assure a smooth transition to next-gen TV 3.0. These capabilities enable broadcasters to have a complete view of the health of ATSC 3.0 streams with cost-effective SaaS business-model options to fit any budget. For example, the software now offers support for multiple PLPs (Physical Layer Pipes) within a broadcast transmission, allowing broadcasters to deliver more than one signal to viewers with optimized robustness. Additionally, the StreamScope XM Verifier now offers a wide range of RF advancements, providing broadcasters with improved analysis and visibility into ATSC 3.0 quality of service.

Unique features and benefits include:

• Portable, cost-saving software: While many quality assurance solutions on the market are hardware-based, Triveni Digital's StreamScope XM Verifier can be installed as a software application on any Windows-compatible device, providing broadcast engineers with a highly portable solution for IP stream verification that eliminates the need for additional analyzer equipment and on-site manpower, thereby reducing operational expenses.
• User-friendly, web interface with detailed analytics: StreamScope XM Verifier features a web browser that allows station engineers to view more than 40 real-time graphs and charts of bit rates, signaling tables, RF parameters, packet errors, subframe and PLP data, LDPC iterations, and more to ensure smooth operations.
• Comprehensive RF analysis: The latest version of the StreamScope XM Verifier provides stations with a substantial amount of information about their RF signal, including LP bars, bootstrap data, L1 basic data, L1 detailed data, L1 PLP data, quick status, and subframe data. This allows broadcasters to dig deeper into the overall state of their ATSC 3.0 service.
• Flexible SaaS business model: StreamScope XM Verifier is available as full, unlimited software; a one-month trial; or as an annual SaaS business model, providing broadcasters with cost-saving and flexible options for video analysis.

Triveni Digital's StreamScope XM Verifier deserves to win this award because it answers a critical need for service-quality assurance equipment at an imperative time in broadcast history, as stations begin delivering ATSC 3.0 services. Putting the StreamScope XM Verifier in the hands of key technical personnel that are on the go improves operational efficiencies and enhances quality of service, while helping users fully absorb and understand the complexity of the ATSC 3.0 standard.