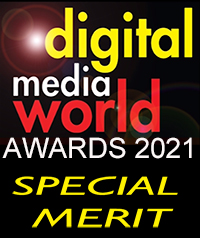 The cloud-native Postlab platform now has full support for Media Composer and brings collaborative remote editing workflows to Avid editors. Postlab for Media Composer becomes an extension to existing Nexis or other Avid-compatible NAS/SAN storage, or can be used on its own to support a cloud-based facility. Removing access gateways and latency associated with cloud-media workflows, Postlab for Media Composer provides a smooth, fluid editing experience, even with limited bandwidth.
Cloud
Telestream Cloud Qualify is a cloud-native QC service built from the best of Telestream's Vidchecker and Aurora QC technology and optimized for cloud workflows.

By combining the technology from three key Telestream acquisitions (Vidchecker, Aurora and Telestream Cloud), Telestream Cloud Qualify provides proven and trusted media QC tools in a highly flexible SaaS model. The Qualify service is based on the Telestream Media Framework, and it is a file-based QC service that runs on a customer's cloud provider of choice.

Built specifically for broadcast engineering and operations personnel, Telestream Cloud Qualify addresses both content coming into the media pipeline as well as content going out. For media ingest and post production, users want to normalize their content across all their workflows whether it's maintaining quality in a VOD library or checking incoming media that has recently been processed. For output and delivery, content must be inspected not only for the highest visual quality but also for standards compliance.

Telestream Cloud Qualify also checks content before it is sent to archive with frame-by-frame video quality analysis. The service offers a RESTful Open API for integrations into customers' media supply chain workflows as well as a robust UI that enables customers to easily operate the service. In addition, the Qualify service supports ABR/IMF and HDR media formats as well as many other common video codecs and containers.