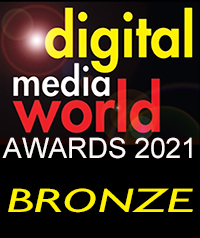 MediaInfra Strada
IP Broadcast Solutions
Turnkey routing solution for SDI to full IP infrastructures
In today's industry, the transition to IP is very much ongoing. However, baseband SDI is still a reality and both signal formats are likely to coexist for some time. To offer the highest level of flexibility within modern infrastructures, EVS' MediaInfra Strada is a new turnkey routing solution designed to address all routing needs, in native SDI, pure IP as well as in hybrid broadcast environments.
It provides broadcasters with an opportunity to easily and safely replace their end-of-life SDI router with a new solution that offers the same functional equivalent, but with the option to grow into a full IP backbone with minimal effort. As a result, they gain more processing power, and their broadcast infrastructures are ready to deliver all the game-changing benefits of IP in terms of agility and scalability. The solution combines the capabilities of EVS' field-proven Cerebrum (broadcast control & monitoring system) and Neuron (network attached processor) product lines to provide advanced router logics through customizable user interfaces, with flexible IP and SDI I/O for uncompressed real-time video and audio.
Arista's Ethernet switches with 100Gb/s ports complement the package for guaranteed high-performance IP network operations. MediaInfra Strada is conveniently delivered as a single, compact and pre-configured system for quick and easy deployment. From a user perspective, the difference between handling SDI sources or IP streams goes unnoticed since all the underlying complexities are completely abstracted by the solution's user-friendly graphical interfaces. In addition, operators are free to modify their interfaces, and to create their own router panels as desired. Finally, as a linearly expandable solution in a combination of inputs and outputs ranging from 256 I/O to 1024 I/O, users can enjoy a smooth path for their modernization towards a full IP infrastructure, while making sure all their investment is future-safe thanks to the solution's scalability. more information: https:/evs.com/solutions/mediainfra/strada