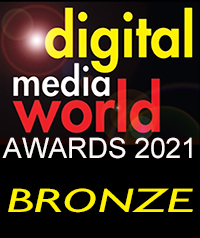 nxtedition
Playout
Production
Cloud

nxtedition takes a ground-breaking microservices approach to content production encompassing pre-production, ingest, media management, scripting, graphics, prompting, live streaming in & out, live studio automation and social media management. The intuitive user interface leads to great storytelling. Users can implement the software on premises and now the public cloud or a hybrid of both for language localisation, popping-up a channel or for a secure disaster recovery service. Its playout engine is based on the widely used, open-source Caspar CG platform. nxtedition has recently developed a fully containerised, Linux version of Caspar CG, allowing all its sophisticated playout and graphics functionality to be deployed in the cloud or on-premise as a scalable and elastic microservice.
nxtedition creates improved productivity and creativity, virtualising prompters, newsroom control systems, automation, asset management, transcoding, video servers and graphics into a single intuitive UI design. The system is easy to learn and super-fast to put cuts together for packages, social media, apps, websites, videowalls and B-roll voice-overs without ever having to leave the nxtedition user interface.
A significant enhancement to the platform is the nxt|cloud feature. nxtedition has typically been implemented as a private cloud, as containerised software on the broadcaster's premises. With this latest Caspar CG enhancement, it can now also be implemented in the public cloud, in exactly the same way, with exactly the same functionality, user interface, automation and outputs as IP streams.
This adds infinite scaling and elasticity to the number of outputs nxtedition can deliver for live playout with graphics and subtitling, increased security of operation in an encrypted and authenticated environment and replication from ground to sky for disaster recovery. The NRCS inside nxtedition will replicate all the user scripts, rundowns, media, graphics and planning to the cloud. This means in the event of a disaster; production teams just log onto the cloud server and carry on where they left off.
Projects can be planned effortlessly, through improved search and calendar tools, on-screen tabs, A.I. and indexing of all graphics and subtitles for searching. Colour correction can be applied to any video clip or image in the system to match footage from various sources, and outputs can be rendered in multiple formats. Ingest record from SRT and NDI® feeds can also be spun up in the cloud to be restreamed with graphics.
In short, by centralising content for the digital, social and broadcast teams, nxtedition makes traditional complex and time-consuming workflows much simpler and more intuitive thanks to its unique design and agile 'best of breed' microservices architecture.