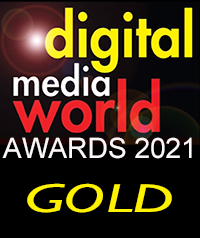 StorCycle software addresses content storage and lifecycle management by identifying, migrating, accessing and preserving digital media assets for their entire lifespan. StorCycle identifies file attributes of unmanaged assets and moves less frequently accessed content to a secure nearline or Perpetual Tier, including combinations of cloud storage, object storage disk, NAS and object storage tape. Recent updates include moving/migrating content into and out of cloud storage, linked instances, automated cleanup of production storage and greater ransomware protection.
Production
Cloud
Storage

Digital content is the lifeblood of media and entertainment organizations and must be preserved for the long run. Spectra's StorCycle software was developed to address the challenge of content storage and lifecycle management by identifying, migrating, accessing and preserving digital media assets for the entire lifespan of that data – be it short-term or forever. StorCycle identifies file attributes of unmanaged assets and moves less frequently accessed content to a secure nearline or Perpetual Tier, which includes any combination of cloud storage, object storage disk, network-attached storage (NAS) and object storage tape. StorCycle initiates true content storage and lifecycle management by automatically scanning and moving digital assets based on creation date, age, size, or last access.
Users can manage archives remotely via Web UI and manually or automatically archive entire project-based directories and make additional copies for data protection, while maintaining familiar and consistent access to copied or migrated assets. With the use of HTML Links or Symbolic Links, and a web-based search, data in the Perpetual Tier is easily accessible by users in a semi-transparent or transparent manner. StorCycle stores content in open formats, such as CIFS or NFS file systems, LTFS tape or native cloud formats (S3), so that data is always accessible through StorCycle or independent of it. Assets can also be migrated to the cloud for sharing or collaborative workflows. For best practices in media storage, StorCycle can also automatically make additional copies of data for disaster recovery purposes, including on tape (locally or remote) for physically separated air-gapped copies that protect data from ransomware. The software was designed so that recurring and popular migrations/tiering can be automated for easy and seamless workflows in production environments. StorCycle also provides a simple API to provide data analytics and intelligence to previously deployed applications, further optimizing intelligent storage and asset management.
New features added to StorCycle in the last 12 months allow tiering and protection of cloud data, provide increased protection against ransomware attacks, and boost metadata searchability and accessibility for quick search and recall of assets remotely, among other benefits.
Key recently added enhancements include:
Moving/Migrating Content into and out of Cloud Storage — In addition to StorCycle's support for cloud storage targets, the software now allows for S3 source storage, meaning users can migrate or copy S3 data to another cloud bucket or to an on-premises BlackPearl® object storage device. This enables a number of workflows for moving and migrating content into and out of clouds:
1. Cloud to on-premises storage
2. Between cloud buckets or between different SLAs within a single cloud provider
3. On-premises Glacier* via BlackPearl's local object storage capabilities
The enhancement also enables organizations to better leverage native cloud editing storage platforms, such as LucidLink.
Linked Instances — For organizations with multiple StorCycle installations, the software can now link to other instances and provide a single search window. This feature makes federated search for migrate/store projects across sites much easier.
Automated Cleanup of Production Storage — With custom age filters, StorCycle effectively automates cleanup of production storage and helps optimize storage utilization by enabling users to trigger automated data migration based on a customized age range. This feature can be leveraged to limit storage expenditures during tough budget times.
Increased Ransomware Protection —StorCycle can encrypt the data as it is moved or copied to a storage target(s), providing users with an easy method to protect all migrated data. Furthermore, the software integrates directly with Spectra's BlackPearl snapshot feature. When enabled, StorCycle initiates snapshots of BlackPearl volumes at the end of migrate jobs, and optionally maintains immutable read-only status of volumes, providing Attack-Hardened™ protection from network intrusions, such as ransomware attacks, by reducing accessible attack vectors.
As the COVID-19 pandemic has affected most industries, professionals have been focused on optimizing their IT environments to achieve maximum efficiency in their data storage. With a lack of new production, archived assets took center stage for many broadcast programs. Having fast remote access to archived content to search, restore, and create new stories for on-air operations became a major revenue-producing option. StorCycle provides an easy access to the archived content of its users, and the ability to move content to cloud – making it possible for the users to take advantage of cloud services as part of their production tools, including collaborative workflows.
Furthermore, while there are a number of tools to organize and manage content, oftentimes unmanaged assets like raw content, graphics and still images reside outside of these traditional asset management applications and are on disparate and siloed storage systems.
With StorCycle software, media and entertainment organizations can:
• Eliminate the time consuming and repetitive task of cleaning production volumes
• Search and restore assets at a moment's notice
• Manage and protect content in all stages of workflows
• Collaborate in multi-site or hybrid cloud settings
• Optimize investments in storage
StorCycle's modern approach to storage lifecycle management ensures digital assets are located on the right place at the right time, delivering affordable long-term protection and access to content while helping organizations to become more effective and efficient. For any organization facing the financial or operational challenges of managing an expanding amount of digital content, StorCycle effectively provides the means to automate the management of vast amounts of growing assets.