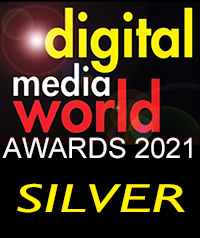 Edit On Demand
avid.com/products/avid-edit-on-demand
Production
Post Production
Cloud
Storage

Avid | Edit On Demand is a flexible SaaS solution and subscription service that enables real-time and cloud video editing. To stay competitive, post-production organizations and post teams within news and broadcast organizations need the ability to take on new projects at every opportunity — often at short notice. However, having the necessary real estate, workstations, software, storage space, and resources to add and manage everything isn't always readily available or cost effective to own or maintain for limited peak use periods.
With Edit On Demand, users can easily ramp up new projects at a moment's notice, providing a full virtual post-production environment in the cloud. Teams can get up and running quickly, collaborating, and editing remotely in a fully configured, ready-to-use, secure environment that includes Media Composer editing seats, Avid NEXIS cloud storage, Teradici Remote Desktop streaming, FileCatalyst file transfer, and a user directory service in a secure Microsoft Azure cloud environment.
When time and gear are in short supply, Edit On Demand takes the stress out of meeting new production demands and starting new projects. Users have access to a fully provisioned collaborative editing suite, complete with shared storage that's accessible from anywhere in hours — not days. Teams can collaborate in a truly remote fashion — whether onboarding a new editing team or expanding a new one, all editors need is their laptop or mobile device and the Internet to connect to their workspace in the cloud. Edit On Demand also comes with Avid NEXIS cloud storage, allowing for immediate access to content and ensuring all assets and file transfers are encrypted and protected.
Available as a straightforward subscription with simple weekly or monthly subscriptions, users only pay for what they need. Users can easily add Media Composer seats and storage as projects grow and get simple subscription monitoring, management, and billing, so they're always aware of usage to make more informed decisions.
Key features and benefits:
● Edit in the cloud – Boost efficiency and get everything needed to upload, edit, store, and share bins, projects, and media in the cloud.
● Collaborate remotely – Enable remote freelancers and editing teams to connect and contribute to a production using their own laptop or mobile device, eliminating the need to provide hardware, software, or a facility.
● Get up and running fast – Automated cloud deployment provides a full production suite ready in a matter of hours. There's no need to architect, purchase, configure, network, test, administer, and troubleshoot systems to capitalize on short-term project opportunities.
● Share and store media securely – Edit On Demand includes Avid NEXIS cloud storage, allowing editors and other contributors to access content and make the latest material immediately available to the larger team.
● Scale resources quickly – Easily grow a team anytime – from 1–30 simultaneous editors and up to 60 named users – by simply managing a subscription through the Edit On Demand portal. Users can also increase cloud capacity up to 200 TB with add-on storage.
● Simple pricing – You only pay for what you need. No overages or hidden fees.