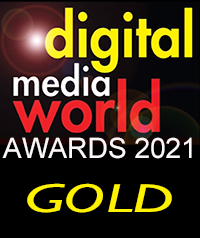 The Red Giant Complete package of filmmaking plugins and tools includes the Trapcode, Magic Bullet and VFX Suites, Universe and PluralEyes, covering nearly every facet of content creation. Trapcode Suite brings 3D particle systems directly into After Effects, and VFX Suite 2 upgrades the Primatte Keyer to be compatible with Apple Metal GPU acceleration. Magic Bullet handles colour correction and simulates lens filters and film stocks, and the Universe 5 plugins for editors and motion graphics artists can now use Multi-Frame Rendering in After Effects to access multi-core CPUs.
Post Production
Broadcast Graphics

Red Giant Complete is the ultimate package of filmmaking plugins and tools. It includes Trapcode Suite, Magic Bullet Suite, VFX Suite, Universe, and PluralEyes, covering nearly every facet of content creation. From Trapcode's particle simulations and 3D effects to Magic Bullet's color correction and finishing to the powerful keying, tracking, cleanup, and visual effects compositing tools in VFX Suite, Red Giant Complete has a tool that can rise to meet just about any creative challenge. Red Giant Complete represents Maxon's commitment to delivering consistent product development and superior value to its customers. Artists are agile in their approach to content creation and the tools they depend on, like Red Giant Complete, must mirror this agility with regards to performance, updates, and improvements. To this point, Maxon just released several key updates to Red Giant Complete's Trapcode Suite 17, VFX 2, Magic Bullet 15, and Universe 5 to enhance user experience and leverage the latest hardware including Apple Silicon-powered Macs for a friction-free creative workflow.
Trapcode Suite brings the power of 3D particle systems right into After Effects. Use particle emitters to create fire, water, smoke, snow, and other organic visual effects, or create technological marvels and user interfaces with immortal particle grids, text, and 3D forms. Combine multiple particle systems into one unified 3D space and design emitters for creating visually stunning results. With GPU acceleration, Trapcode plugins help you get beautiful results fast. Trapcode 17 realizes the long-requested ability to work with the Particular particles and Form's immortal particles in the same 3D space by bringing Form behaviors to Particular. The release also sees upgrades to the Flocking simulation with the addition of On Predator/Prey Contact and Team designations as well as improvements to system organizational capabilities in the Designer. To round it out, Form will also be sporting a number of quality-of-life updates. All Trapcode tools will support Adobe's multi-frame rendering.
VFX Suite offers a powerful toolkit for realistic visual effects composites in After Effects. VFX Suite 2 introduces Bang, a fully procedural 3D muzzle flash generator with 3D positioning, allowing for the quick and easy addition of muzzle flashes to your footage. Bang gives full creative control over the look of muzzle flashes, including shape, color, decay and duration, several improvements from the previous public version, enhancing both the visual quality and user experience. For example, gun wireframe overlays have been added for accurate positioning and scale while heat blur adds a wave of heat distortion after every shot. In addition, the interface has been optimized, making it easier than ever to lay down flashes.
VFX Suite 2 also upgrades the Primatte Keyer to be compatible with Apple Metal GPU acceleration for optimal performance on supported systems. Magic Bullet Suite is a complete set of plugins that gives you everything you need to make your footage look great, right on your editing timeline. Balance out your shots with powerful color adjustments. Then, go beyond color correction, with accurate simulations of lens filters and film stocks. And now, with both input and output color handling in Looks, Magic Bullet Suite fits in perfectly anywhere within your high-end color workflow. Magic Bullet Suite 15 incorporates compatibility and optimization for Apple Silicon-powered Macs and support for Multi-Frame Rendering (MFR) in Adobe After Effects.
In addition, Cosmo, Mojo, Film, Renoiser now take advantage of Apple's Metal Graphics API for optimal GPU performance on Mac. Universe offers a wealth of video transition and effects plugins for editors and motion graphics artists. Universe 5 now takes advantage of Multi-Frame Rendering (MFR) in Adobe After Effects, a must-have feature for one of the world's most used host applications. Multi-Frame Rendering allows After Effects to take advantage of multi-core CPUs by rendering in parallel. Speed and quality are the two critical features for any creative workflow.
The demand for content is on a consistent upward trajectory with no signs of slowing down. To meet this demand, creatives need intelligent workflow solutions and tools that foster a friction-free process. Beyond compatibility with the latest hardware and software, these tools need to offer a path around common challenges faced by creators while enhancing creative output. With Maxon's Red Giant Complete, users are afforded an entire library of tools and plugins that inspire the creative process. Artists need the freedom to be creative and bring their visions to life while also being able to deliver top-quality products to clients within short time frames. Red Giant Complete enables artists to create remarkable 2D & 3D imagery with breathtaking speed.