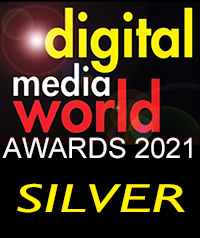 Agile Content - FAST & VOD2Live
Streaming
Playout
Agile FAST & VOD2Live With millions of people streaming more TV than ever during the pandemic, audience expectations have evolved. According to TDG, viewers now expect an even wider range of online TV services – an expectation driven by decreasing attention spans and the growing popularity of personalised content.
It has encouraged TV providers to broaden their offering as they compete for audience share and aim to attract new customers. In a bid to meet these expectations, TV providers – including Viacom, Comcast and Fox – are turning to free, ad-supported streaming TV (FAST) to diversify their offering and provide the lean-back online viewing experience audiences want, all while boosting their advertising revenue. The FAST model enables TV providers to deliver ad-funded content for free via linear channels. According to TiVo, 81% of consumers prefer to tune into FAST than subscribe to another paid service. To capitalise on this, many TV providers are exploring the ability to offer FAST themselves. But doing so in a cost-effective manner is a big hurdle with legacy architecture and traditional production methods in place, especially when speed is also a crucial factor for success. For FAST to succeed, TV providers need to guarantee impressions to attract ad buyers – and the key to this is quantity.
The need for more channels aligns with TV providers' desire to broaden their offering, enabling them to capture the attention of new and existing customers with more content. But producing a large number of live channels in the broadcast playout (uncompressed) domain requires editorial and operational costs, plus a high volume of storage and distribution capacity, making it an expensive task. This is why creating channels in the OTT/HTTP (compressed) domain is an increasingly attractive option. With Agile FAST & VoD2Live, TV providers can create a variety of thematic and regional channel variants in the compressed domain while reducing storage and distribution costs. The EPG-based solution allows operators to stitch either new or existing on-demand assets on top of a linear channel baseline. In doing so, they can attract new customers by offering a broader range of TV channels and gain new revenue streams by monetizing their existing assets.
Agile FAST & VoD2Live is an internet-based solution, allowing TV providers to save costs and capitalise on the internet as a production platform – a worthwhile move considering recent momentum in 5G and cloud adoption. The solution uniquely combines an automated workflow with automated editorial features to keep costs under control, whilst providing significant scalability. The platform can be extended with enhanced editorial controls, empowering the operator to create a number of channels easily and quickly. With the ability to create lots of channels that are targeted to specific audiences, TV providers can not only extend their reach, but also segment their audiences in ways which benefit advertisers. Agile FAST & VoD2Live includes playout-centric ad insertion, as well as server-side ad insertion for personalised advertising. For advertisers, targeted channels are an inviting investment, meaning they can better reach their desired audience and do so at scale. With Agile FAST & VoD2Live, TV providers can boost their relationship with ad buyers by selling ad spaces in various channels tailored to certain demographics, regions and personal interests.
As a result, advertisers are presented with the option to increase the relevancy of their advertising and, in turn, improve their ROI. Agile FAST & VoD2Live enables TV providers to elevate their competitive position; remain at the forefront of modern TV viewing habits and technology trends; and build a fruitful business model that not only retains viewers but attracts ad buyers too – saving costs instantly.