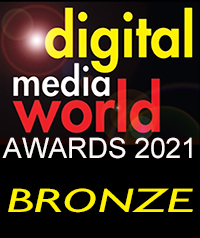 Brightcove - CorpTV

Streaming

Leading enterprise organizations are transforming the way they communicate. Instead of 'buying audiences' through traditional programs such as content syndication, digital advertising, and event sponsorships, they're using content and delivery models to reach their audiences in a direct and more compelling way.
The result is always-on connections to their audiences, ownership of message, brand, and viewing experience, resulting in higher levels of engagement within the audience. Brightcove CorpTV is a solution designed for companies to think and act like media brands. Brightcove CorpTV enables organizations to create channels similar to Netflix or Hulu that stream content to customers, employees, and other target audiences, each with its own audience-specific content.Brightcove CorpTV helps companies forge stronger connections with their customers, partners, and employees over any device, including connected TVs, by streaming branded stories, shows, case studies, demos, training content, speeches, panels, tech explainers, cause-related content, and entertaining diversions.
Companies can even sell ad time, sponsorships, and premium content on their CorpTV channels.With Brightcove CorpTV, brands can consolidate video repositories, measure viewership, and continuously connect with their audiences. As they do with their favorite streaming sites, viewers will start their Brightcove CorpTV experience at a branded video gallery where they can investigate products, connect with peers, and develop an affinity to the streamer's brand. Brightcove CorpTV can serve employee audiences the same way.