PHABRIX - QxP
Category QC QA Monitoring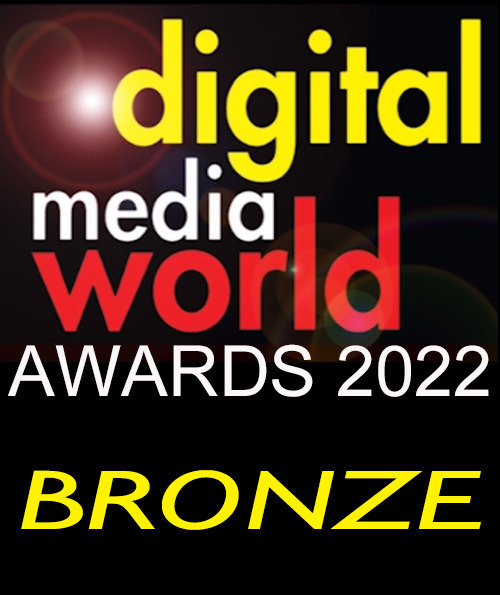 Launched at IBC 2022, the QxP is a new portable waveform monitor, inheriting the flexible architecture and features of the acclaimed QxL rasterizer.
With class-leading waveforms and a highly compact 3U form factor, the QxP is ideal for both on-set and in studio SDR or HDR Productions, Post Production, Grading, Shading, or QC, MCR, Engineering and R&D environments.
Incorporating a 1920x1080 LCD multi-touch display with new user interface plus keypad control and an external HDMI rasterizer output with up to 16 instruments, the QxP has been designed to address both existing and emerging production infrastructures. The QxP is an ideal solution for workflows involving HD, UHD, SDR, HDR, SDI and IP, as well as conventional and remote productions.
Power to the unit is provided by internal PSU, DC input or a new optional V-Mount battery plate feature, offering full compatibility with industry standard camera batteries.
The QxP fully supports a wide range of industry formats including, SMPTE ST 2110 and 2022-6. In-field upgrades are available and include a rich set of options: UHD/4K, IP-MEAS, HDR, Dolby-E decode, PCAP capture, EUHD and extensive Audio/Video/ANC test signal generation.
Picture view, waveform monitor, vectorscope, extensive audio metering, audio channel-status, detection of Dolby E/D/D+/ED2 formats, ANC status and payload, on-screen display of closed captions and Ancillary Time Code (ATC), Loudness monitoring, advanced control and logging with human readable event logs, remote operator GUI access over noVNC and a full REST API are provided as standard.
Factory-fitted options provide 12G capable SDI interfaces and RTE™ real-time SDI eye and jitter analysis with an engineering grade data view and an optional and uniquely advanced SDI-STRESS toolset.
Out of the box, the QxP 10G/25GbE IP enabled waveform monitor fully supports JT-NM TR 1001-1:2018, 2110-20 (video), 2110-30 (PCM) and 2110-31 (AES3 transport) audio, 2110-40 ANC media flows all with 2022-7 Seamless IP Protection Switching (SIPS), and independent PTP slaves on each media port for fully redundant media network operation.
Support for DHCP across all IP ports, unicast DNS-SD, AMWA IS-04 Discovery and Registration, IS-05 Connection management, system resource, and Network Topology Discovery using Link Layer Discovery protocol (LLDP) is included with the Qx IP JT-NM TR 1001-1:2018 toolset.
Uniquely, the user interface and stereo monitoring bus are also available as 2110 IP media flows for monitoring via the media network.
A suite of operator level IP flow health and PTP monitoring tools are provided with warnings and alarms. For detailed analysis and debug, the IP-Measure toolset provides advanced engineering-grade information including four 2022-7 Packet Interval Time (PIT) displays, media port network statistics, real time measurements of Flow to PTP relationships and latency plus real-time measures of 2110-21 CINST and VRX.
The QxP is amongst the first device of its type for which SDI is an option – not part of the core. It therefore delivers an unparalleled price performance entry point for the modern HD IP broadcast user – with the flexibility to evolve the firmware for UHD over IP, QC, engineering, HDR, on the same platform to meet the evolving needs of the business and future proof the investment.