Epic Games - Unreal Engine 5
Category Broadcast Graphics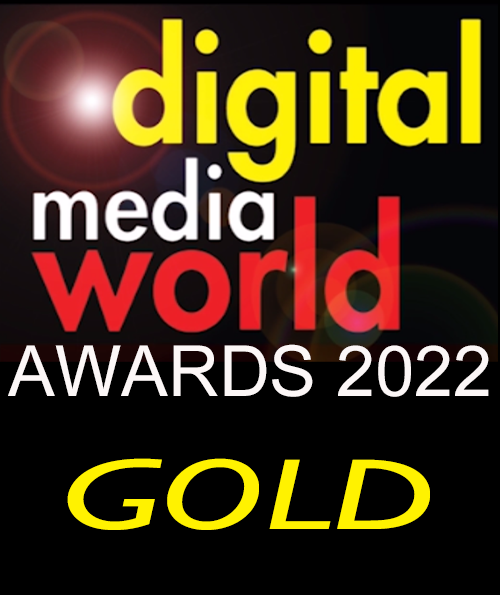 Unreal Engine is enabling broadcasters and creatives to design stunning interactive content with greater visual fidelity and flexibility than ever before. With Unreal Engine 5 (UE5) released in April 2022, Epic has made a generational leap forward, introducing groundbreaking features including - Lumen, a new fully dynamic global illumination system; Nanite, a revolutionary virtualized micropolygon geometry system; and much more – enabling best-in-class applications across augmented reality (AR), motion graphics, video walls, virtual sets, and beyond.
Some additional key features in Unreal Engine impacting broadcast are: Live Link - This plugin makes UE5 plug-and-play with all of the most popular 3D tracking systems. Support for protocols such as OSC provides the ability to control and communicate with various devices. And all of the leading media I/O formats like HAP, Apple ProRes, and Avid DNxHD will always work. Composure: UE5's built-in compositor facilitates real-time compositing directly in the Unreal Editor, enabling real-time VFX to be delivered in camera.
Powerful tools include an advanced green-screen keyer, support for virtual cameras, and a wide range of post-process effects, including color grading and filmic tonemapping, OpenColorIO, depth-of-field, lens flare, lens distortion, light wrap, bloom, and vignetting.nDisplay: UE5's nDisplay system enables users to render real-time content at any resolution, then display it on multiple physical and/or projected screens – powerwalls, domes, CAVEs, and LED walls are all supported. Scenes can be rendered from multiple networked workstations, or from multiple instances of Unreal Engine running on a single workstation; nDisplay will always ensure that the content stays exactly in sync.
Niagara - Bring film-quality VFX to broadcast with Niagara, UE5's tool for customizable particle systems. Users can impact their scenes with particle lights and create complex particle motion with vector fields, and can even fracture, shatter, and demolish massive-scale scenes with UE5's Chaos physics and destruction system. Broadcast industry leaders such as FOX, The Weather Channel, the NFL, BBC Sport, Sky Sports, Al-Jazeera, and many more are utilizing Unreal Engine to make their content more immersive and interactive for viewers at home, with astonishing results.
Examples include FOX's Alter Ego - The first-ever AR-powered singing competition, FOX's Alter Ego uses Unreal to combine performance capture, AR compositing, virtual lighting, and character FX, allowing performers to drive the movement of their digital avatars on stage, in real time. By the time production was complete, Unreal had helped to power more than 80 performances, or 12 hours' worth of content, all with no post-production required.The Weather Channel: TWC's cutting edge immersive mixed reality studio uses Unreal to deliver interactive mixed reality segments in real time, driven by live weather data. With meteorologists able to step seamlessly into virtual environments, they are able to show the weather in a whole new way. Mixed reality gives viewers the ability to see anticipated weather dangers, such as lifelike storm surge as a hurricane approaches – giving them much greater context and informing their news like never before.