Vizrt- Viz Now
Category Production - Cloud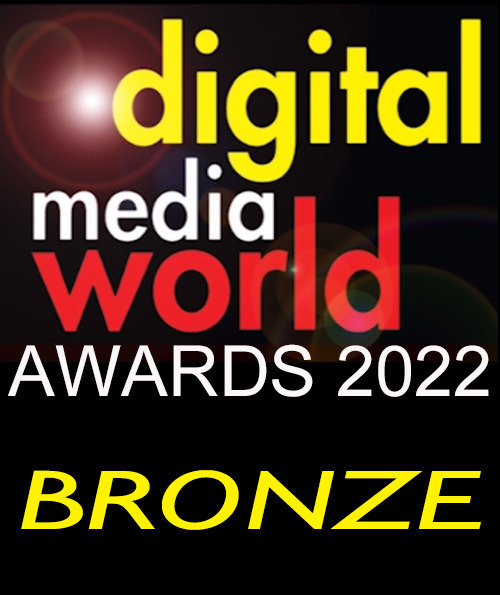 Viz Now breaks down barriers to cloud by freeing non-technical production staff to create end-to-end, fully pre-configured live productions in the cloud at the click of a button, including 4K switching, broadcast quality graphics, studio automation, replay/slow-motion, dedicated audio mixing, sports analysis, and intercom.
Viz Now automates secure deployments of end-to-end live production tools in the cloud in minutes, saving weeks of IT effort. At the click of a button, Viz Now creates on-demand live production capacity and provides secure anywhere-access for easy and secure remote productions. Viz Now is a game changer for smaller broadcasters or content creators and for niche sports, as they can start competing with bigger names in live sports in terms of content volume and quality. It allows them to compete on more equal ground and help grow their viewership numbers. Viz Now makes cloud accessible, sustainable and scalable in an easy, simple way for anyone that wants to leverage its benefits for live production. By automating the productions in the cloud, broadcasters also remove weeks of IT time otherwise spent deploying the tools and setting up the cloud environment and guaranteeing security best practices are implemented. For its first beta test in June 2022, long time Vizrt customer, Trippel-M Connected Venues, used Viz Now to automatically deploy the live production tools they needed into AWS to remotely produce the Austin, Texas leg of the Døds World Tour – the rapidly growing niche Norwegian sport of Dødsing (or "Death Diving") - from their studio in Norway with only two cameramen on site.
Viz Now made it possible for a small production company to cost-effectively produce a niche sporting event by deploying and accessing the tools they needed in minutes, without any specialist IT expertise required. "Only having three cameras on site is really cost efficient because all the infrastructure is basically cloud based," explained Halvor Høvic, Director. "This is extremely beneficial for smaller sports as it can add a lot of value to production – year-round, which I think is a great step in the right direction." In a content-driven world, the desire for easy production methods that don't compromise quality for their viewers is the focus that drives creators.
To meet this need, broadcast and content creators are turning to cloud productions. Cloud live productions are the future. They allow broadcasters, and sports broadcasters, to provide audiences with thrilling visuals and real-time viewing experiences at a lower cost and lower carbon footprint. But how do we ensure that live production is easily deployable and accessible, without being too expensive or time-consuming? Securely deploying live production tools in the cloud in a manual way requires extensive cloud knowledge and takes weeks, or even months, of IT time, presenting barriers that ensure some broadcasters fall at the first hurdle.
Viz Now helps sports broadcasters break down these barriers to cloud, as it revolutionizes and broadens the way broadcast is produced, accessed, and deployed. It delivers cost-effective and carbon-efficient cloud tools at the speed of live. It opens all the benefits of the cloud without the IT headaches – including lack of in-house experience or IT time, security concerns, and lack of understanding what the cloud can provide. With the ability to accelerate a production deployment in the cloud allows teams to more easily test ideas without the risk of running out of time or of IT complications. Viz Now automatically deploys the live production tools content creators need for each production into the customer's own Amazon Web Services (AWS) account, ensuring they benefit from their own negotiated AWS pricing and maintaining complete control over their live production environments. By breaking down these barriers to cloud, Viz Now sets up a live production from anywhere, which democratizes video content creation, elevating sports and other productions at any level to raise the bar.