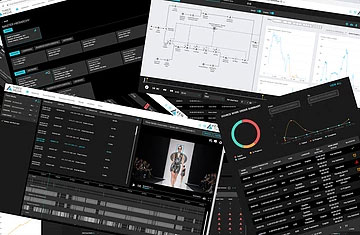 XEN:Pipeline
Three Media
CATEGORY
Production - Digital Asset Management
XEN: Pipeline is a powerful, highly automated system for media discovery, content management and preparation, metadata capture and management, content assembly, supplemental file management, and packaging, and distribution, all managed by exception for ultimate delivery to linear and non-linear platforms.
Discover: AI and ML matches new or unknown content with related objects in your hierarchy and drives content analysis for object identification for compliance and big data mining as well as speech to text for content matching.
Cost Effective: XEN:Pipeline is designed to scale cost effectively and affordably as demand requires giving you the ability to seamlessly respond to changes in demand or workflows without unnecessary overhead.
Visibility: An almost unlimited capability to drive business intelligence and provide 'in-flight' task visibility
Automation: Designed on the principle of 'manage by exception', AI and ML systems drive performance analysis which informs dynamic resource and workflow managers, ensuring the most efficient use of your critical resources.
Thin: Delivers a fully integrated global solution with a simple web browser and near zero capex