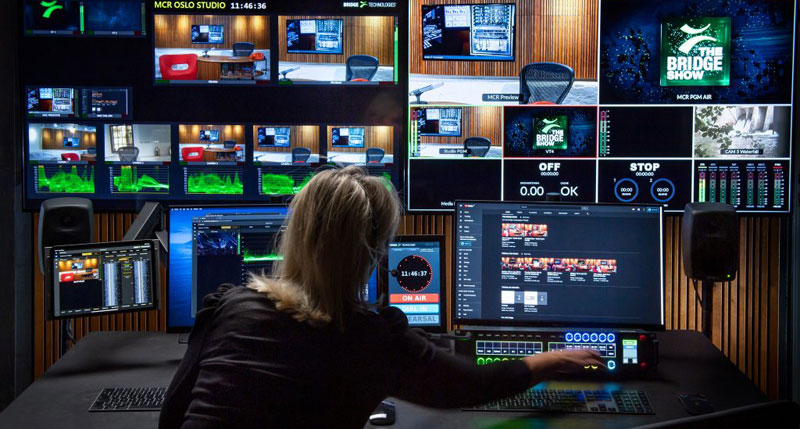 The 2022 DMW Awards, now in its fifth year, has attracted a huge range of products and services that show the many changes that have occurred in the broadcast industry this past year. Cloud services and virtualisation, including remote production and post, IP transformation and AI/ML applications are still among the strongest trends. While the rate of development and the direction those trends are taking continue to be influenced by the COVID pandemic, they are exciting to watch. Many thanks to everyone for entering and participating in the DMW Awards. See the winners below, and click on the links to find a fuller description.
IP BROADCAST SOLUTIONS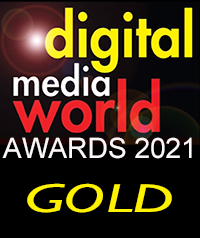 Pebble Control
Pebble Control makes IP connectivity as simple as SDI, serving as an IP connection management system which would enable users to make the leap to an all IP facility. Self-contained, scalable, IP-native, Pebble Control is easy to configure, deploy and operate using web-based Uis, and leverages open standards and interfaces with NMOS-enabled devices.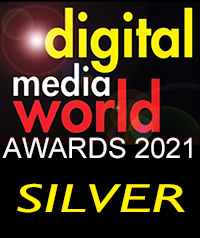 Lawo HOME
HOME is a software-based management platform for media infrastructures for broadcast, corporate and live applications. Logically following the transition to IP, HOME automates device discovery and registration for broadcasters and production companies, as well as IP address management to shorten set-up times and maximize ROI for processing hardware in local, distributed and global infrastructure hubs and clouds.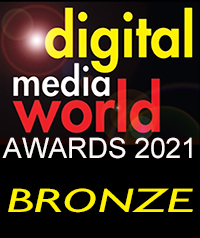 EVS MediaInfra Strada
EVS' MediaInfra Strada is a new turnkey routing system designed to address all routing needs, in native SDI, pure IP and in hybrid broadcast environments. It gives broadcasters an opportunity to easily and safely replace their end-of-life SDI router with a new solution that offers the same functional equivalent, but with the option to grow into a full IP backbone with minimal effort.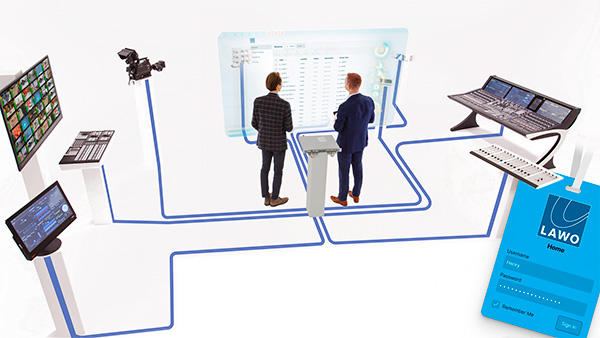 \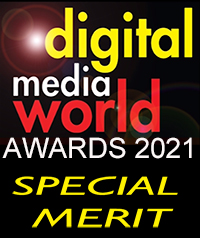 Triveni Digital SkyScraper XM
Triveni Digital's SkyScraper XM Datacasting System is a scalable platform supporting professional content distribution and NRT distribution applications over ATSC 3.0, with optimised data delivery features over hybrid over-the-air and broadband delivery systems. SkyScraper XM provides broadcasters with an efficient, proven platform for content distribution via ATSC 3.0, with supplementary point-to-point delivery, as needed.
PHABRIX Sx TAG IP
Sx TAG with its SFP, SDI and analog I/O is a handheld device ideal for IP, 3G/HD/SD-SDI, optical SDI, HDMI and Analog test & measurement as well as AES eye analysis. It supports SMPTE ST 2110-20/30/40 encapsulation/decapsulation with ST 2059 PTP, SDP and NMOS. It includes a multi-format waveform, vectorscope and video display, plus data view and VANC/ANC inspector.
Bridge Technologies VB440 with HDR funcionality
Built as a monitoring solution for IP and SDI-encapsulated production environments, the VB440 delivers ultra-low latency analytics of compressed and uncompressed data, providing deep insight to ensure error-free delivery of live and recorded broadcast, from any location. The VB440 identifies the type of coded stream coming in – HLG, PG, SLog3 or many other standards, through manual settings or automatic recognition from auxiliary NMOS signaling data.

Haivision Hub
Haivision Hub is a video network service for securely and reliably transporting live IP video from event locations to on-premise or cloud broadcast production with secure video routing. Haivision Hub's integrated device control, stream optimization and status monitoring from a single browser window are useful for broadcasters needing an on-demand low latency video contribution network for news, sports or live events.

STREAMING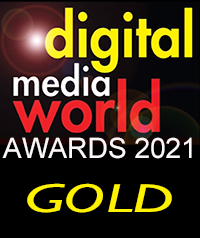 Broadpeak Advanced CDN
Broadpeak's Advanced CDN solution enables a major shift in architecture, unlocking common opportunities for ISPs and content owners. Broadpeak's Advanced CDN is a major architectural evolution of Broadpeak's CDN, which uniquely integrates three vital components for the future of video distribution: openness to third-party content, dynamicity in operation, and elasticity in deployment.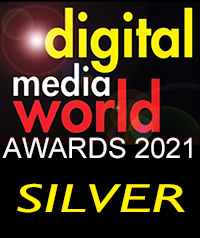 MediaKind Engage
MediaKind Engage is a new, end-to-end, direct-to-consumer (D2C) solution encapsulating video production, streaming, and audience engagement. It enables sports entities, broadcasters, and content owners to create and monetise compelling, high-quality live and on-demand video and data services, no matter the company's size. The solution is designed to respond to many media organisations' needs when having to compete with the features and functionality that other streaming media giants offer, on a fraction of their budget.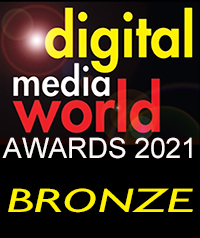 Brightcove CorpTV
Enterprises today use content and delivery models to reach their audiences in direct, compelling ways. Brightcove CorpTV is designed for companies to think and act like media brands, creating channels similar to Netflix or Hulu that stream content to customers, employees and other target audiences, each with its own audience-specific content. Brands can consolidate video repositories, measure viewership, and continuously connect with their audiences.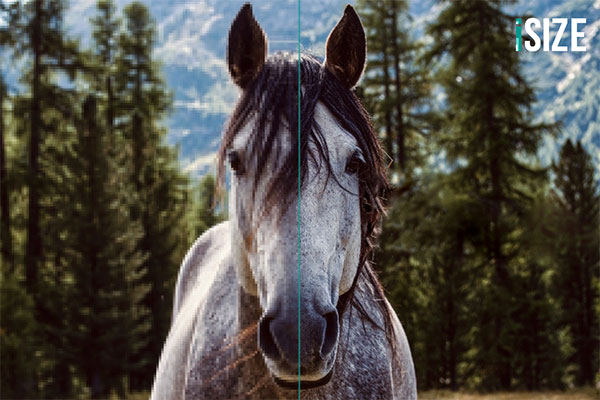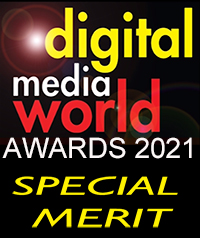 Intinor Direkt Link
Intinor's Direkt link MPEG-encoder supports live broadcast of video and audio in DVD-quality over the internet and other digital networks, and can be tailored to the needs of customers using add-on features and adaptations. Configurable from a web interface with a display and keypad, Direkt link receives broadcast material through various receivers for live editing or distribution to viewers.
iSIZE BitSave
iSIZE's BitSave preprocessor solution aims to reduce the size of video streams and so reduce the carbon footprint associated with video streaming. At the input to the encoder, BitSave takes in raw video and outputs it with a bandwidth saving of about 20% on top of the existing encoding gains. Using iSIZE's deep neural network technology, BitSave reduces encoding complexity, saving data centre processing power and energy consumption.


PLAYOUT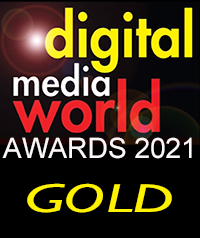 Cinegy Capture 21.4
Cinegy Capture handles ingest and asset management functionality with support for all workflow scenarios including fully cloud-hosted architecture. Enabling full remote working, it provides comprehensive ingest control and capture engine management via a regular internet connection. Capture supports the SRT protocol, handles up to 99 simultaneous capture engines, and is optimised to be 8K-ready and deployed in the cloud. Security may be controlled from anywhere, regardless of the location of the hardware.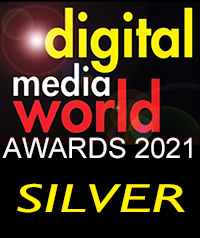 Agile Content FAST & VOD2Live
With Agile FAST & VoD2Live, TV providers can create a variety of thematic and regional channel variants in the compressed domain while reducing storage and distribution costs. Operators can stitch either new or existing on-demand assets on top of a linear channel baseline, attracting new customers by offering a broader range of TV channels and gain new revenue streams by monetizing existing assets. TV providers can capitalise on the internet as a production platform and segment audiences to benefit advertisers.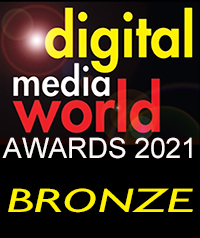 FOR-A MV-1640IP Multiviewer
The 1U MV-1640IP can create custom mosaics supporting up to 32 inputs at up to 4K. Stream switching is by NMOS. Built in signal monitoring detects frozen frames, supporting external control via SNMP. Capable of streaming motion JPEG for monitoring over remote web devices, it incorporates the functionality required for point multiviewers in a hybrid architecture. In IP environments, it conforms fully to the SMPTE ST2110 standard for video, audio, ancillary data and timing.


PRODUCTION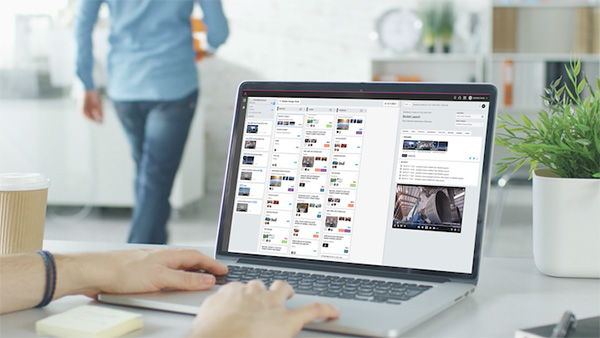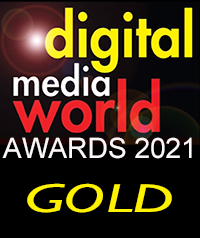 Dalet Pyramid
Dalet Pyramid combines planning, content creation, asset and resource management, playout and multiplatform distribution into a single platform for the production of fast-breaking, digital and live news, current affairs shows and more. The architecture facilitates collaboration at story-level with the industry's first Storytelling 360 approach and enables a truly virtual newsroom. Dalet Pyramid supports multiple cloud providers, including AWS, and can also run in virtualised environments.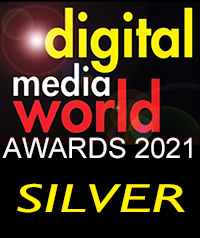 Imagine Communications Nexio NewsCraft
Nexio NewsCraft is a modernized approach to news production with a toolkit in a single, highly automated environment that streamlines news production from ingest and content management to playout and delivery over multiple platforms. Based on open standards, Nexio NewsCraft operates in hybrid SDI/IP architectures, interfaces tightly with NRCS and allows access from the newsroom, the field or home.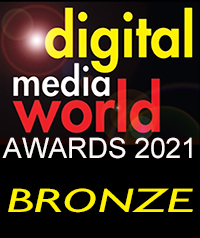 Blackmagic Design Studio Cameras
The new Blackmagic Studio Cameras are for live productions needing cameras with professional features that are fast to set up on location. They feature a compact all-in-one design and large integrated viewfinders, and are lightweight and easy to transport and set up, with the same features as large studio cameras. They can handle challenging lighting conditions while producing cinematic images.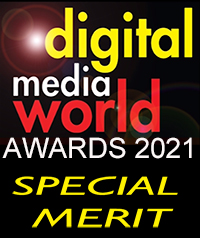 Quantum CatDV Asset Management Platform
Quantum's platform integrates a turnkey deployment of Quantum StorNext shared storage, Quantum CatDV, and options to add Petabyte-scale archiving capacity. CatDV is an agile asset management and workflow orchestration platform that provides asset management, automation and collaboration tools for organizations with large volumes of digital media. With the option to choose NVIDIA GPU-based transcoding, broadcasters can accelerate content transcoding workflows.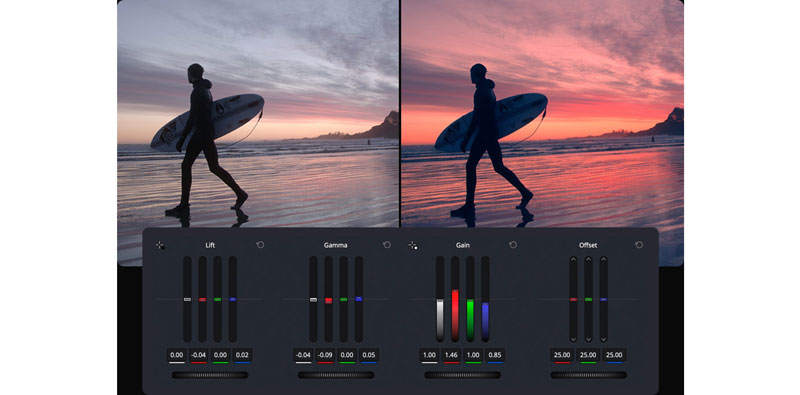 POST-PRODUCTION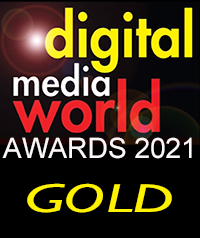 Blackmagic Design DaVinci Resolve 17.4
DaVinci Resolve combines editing, colour correction, VFX, motion graphics and audio post. Resolve 17.4 gets a speed increase with the M1 chips allowing playback, editing and grading 8K projects. Improvements to the edit page allow position curves in the timeline, so users can adjust the ease in and out points. The DaVinci Resolve Speed Editor now switches between cameras in multicam clips on the edit page making it faster to cut programs together. Greater support for automatic colour management makes it simpler to set up projects and includes support for ACES 1.3. A new Resolve FX combines effects and adjust grades with finer control and a new 3D keyer brings finer adjustments to the key and matte finesse settings.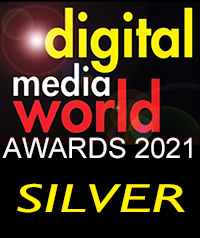 Avid Edit On Demand
Avid | Edit On Demand is a scalable subscription-based SaaS enabling real-time and cloud video editing. Users can upload, edit, store and share bins, projects and media in the cloud and only pay for what they need. Remote collaboration is supported allowing remote freelancers and editing teams to contribute to a production using Avid's cloud-based software on their own desktop or mobile device, with no need to configure or network systems for short term projects. Edit On Demand includes Avid NEXIS cloud storage to support sharing and fast availability.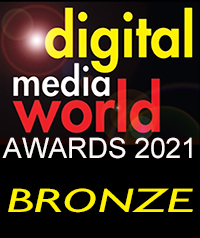 AJA T-TAP Pro
AJA T-TAP Pro is a compact, silent, portable Thunderbolt 3-connected device made for 4K/UHD and 2K/HD/SD monitoring and output over 12G-SDI and HDMI 2.0 on Mac or PC. T-TAP Pro supports high-quality video monitoring, including HDR support for HFR and large raster workflows from a Thunderbolt 3 host system. It suits colour grading, audio mixing, editorial and VFX, plus on-set monitoring and playback, enabling efficient working from outside the office.


BROADCAST GRAPHICS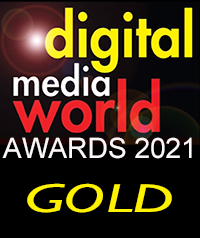 Maxon Red Giant Complete
The Red Giant Complete package of filmmaking plugins and tools includes the Trapcode, Magic Bullet and VFX Suites, Universe and PluralEyes, covering nearly every facet of content creation. Trapcode Suite brings 3D particle systems directly into After Effects, and VFX Suite 2 upgrades the Primatte Keyer to be compatible with Apple Metal GPU acceleration. Magic Bullet handles colour correction and simulates lens filters and film stocks, and the Universe 5 plugins for editors and motion graphics artists can now use Multi-Frame Rendering in After Effects to access multi-core CPUs.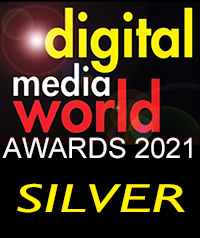 Maxon Cinema 4D Release 25
Version 25 of Cinema 4D 3D modelling, animation, design and rendering software now includes a preset system, Spline Import options and Capsules with new functionality supporting motion and graphic design artists. Its flexible, stable toolset makes 3D workflows more accessible and efficient, and helps users quickly create complex 2D and 3D animations, and all types of visualisations.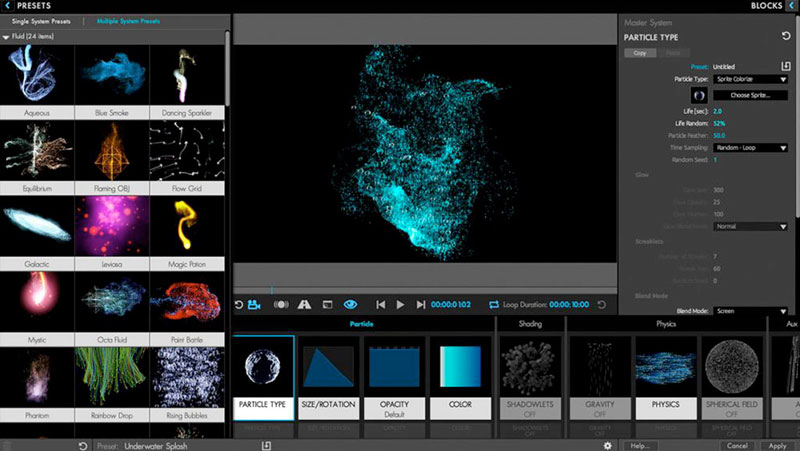 CLOUD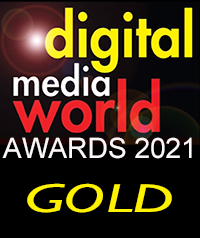 Agile Content Cloud Production
Agile Content's Cloud Production bridges the gap between distribution and production using a web- and cloud-datacentre-based application stack enabling remote and distributed production. API based and implemented as microservices, it can be integrated and combined with other systems. Any connected device can contribute to production over regular internet access. Broadcasters can access multiple types of content, and automation allows content to be curated into more versions and flavours for users. Low-resolution media is accessible via public cloud and standard internet protocols, and new video sources of can be added. By adopting a web-inspired approach that treats video sources as global resources, broadcasters can access and tap into a larger repository of live and on-demand content.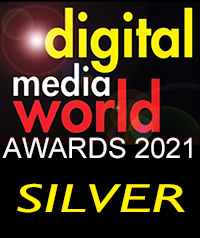 Sony Electronics Sony's Ci media cloud platform
Sony's cloud-native platform helps eliminate redundancies and simplify media workflows. Built with professional-grade media tools, apps, custom transcoding and a collection of APIs, Ci saves proxy rendering time and the costs of redundant file transfers and duplicate storage, from live sports and episodic TV production to TV stations and groups. Ci brings teams and workflows together with their content in the cloud, and presents a single platform for the media lifecycle – gathering footage from on-set production, editorial review and delivery, through archive and catalogue management.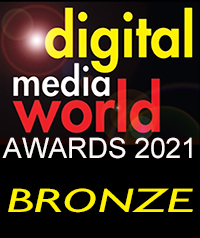 nxtedition nxt|cloud
nxtedition takes a microservices approach to content production encompassing pre-production, ingest, media management, scripting, graphics, prompting, live streaming in & out, live studio automation and social media management. Users can implement the software on premises, the public cloud or a hybrid system for localisation, launching a channel or for disaster recovery. Its playout engine is based on a containerised, Linux version of the open-source Caspar CG platform. By centralising content for digital, social and broadcast teams, nxtedition makes traditionalworkflows much simpler.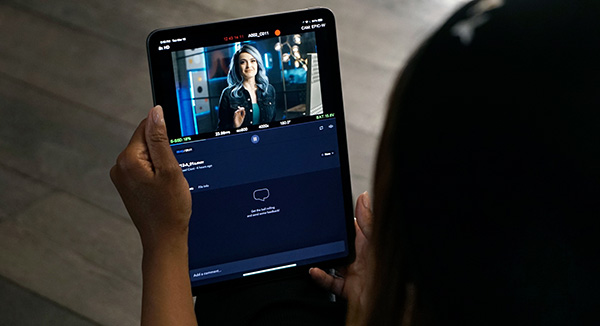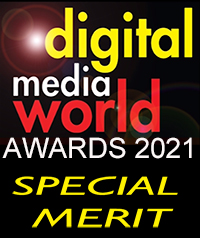 Frame.io Camera to Cloud
Frame.io Camera to Cloud enables a secure, cloud-based workflow for users from pre-production to final delivery by taking proxies of camera files and full-bandwidth audio files and delivering them to creative collaborators and stakeholders – without waiting for camera cards to upload or physical media to ship – saving time and money. Directors, editors, cinematographers and producers can view a live shoot securely, anywhere in the world, to give feedback in virtually real time.
Hedge Postlab for Media Composer
The cloud-native Postlab platform now has full support for Media Composer and brings collaborative remote editing workflows to Avid editors. Postlab for Media Composer becomes an extension to existing Nexis or other Avid-compatible NAS/SAN storage, or can be used on its own to support a cloud-based facility. Removing access gateways and latency associated with cloud-media workflows, Postlab for Media Composer provides a smooth, fluid editing experience, even with limited bandwidth.
Telestream Cloud Qualify Service
Cloud Qualify is a cloud-native QC service built from Telestream's acquisitions Vidchecker and Aurora QC, optimised for cloud workflows, and Telestream Cloud. It makes the tools available in a flexible SaaS model. The service runs on the customers' cloud provider and addresses content both coming into the media pipeline and going out, and also checks video before it is sent to archive with frame-by-frame quality analysis.
EditShare Universal Media Projects
Universal Media Projects ships as part of EditShare's FLOW media management and brings together DaVinci Resolve, Premiere Pro and Media Composer into a single workflow environment. From anywhere, the editor has real-time access to content and can collaborate in a mixed editing environment. Universal Media Projects manages all project data - sequences, clips, bins and markers – between editorial tools and makes information available remotely through a secure web interface.
STORAGE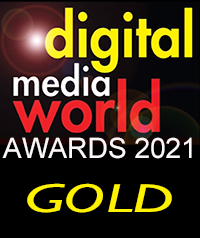 Spectra Logic Spectra StorCycle Storage Lifecycle Management
StorCycle software addresses content storage and lifecycle management by identifying, migrating, accessing and preserving digital media assets for their entire lifespan. StorCycle identifies file attributes of unmanaged assets and moves less frequently accessed content to a secure nearline or Perpetual Tier, including combinations of cloud storage, object storage disk, NAS and object storage tape. Recent updates include moving/migrating content into and out of cloud storage, linked instances, automated cleanup of production storage and greater ransomware protection.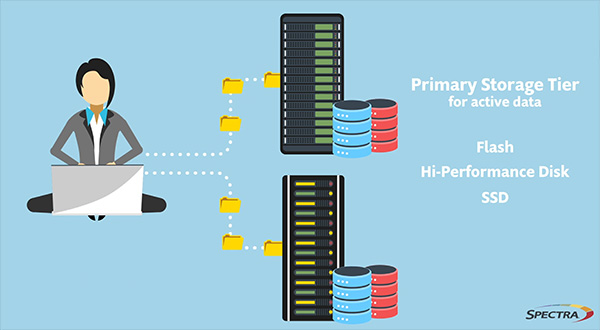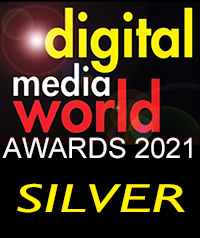 MediaKind VSPP
MediaKind's Video Storage and Processing Platform (VSPP) helps service providers efficiently deliver a full range of TV services. Built on a simplified, componentised, scalable architecture, VSPP supports multiple services, networks and devices, offering massive scale-out and high performance. Rather than multicast ingest of every service in CBR format for traditional STBs and separate ingest of all ABR profiles/layers for OTT, VSPP supports a unified cluster from a single ABR recorded copy. With no duplication, it enables savings on video storage.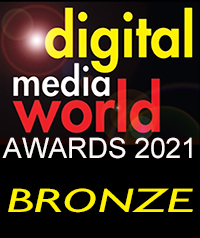 GB Labs FastNAS Generation 2
FastNAS Generation 2 is built on three key systems – the Velocity RAID engine (VRE) which controls the disk array, and now has increased intelligence to deliver very high throughput; GB Labs' Nitro NVME acceleration tool and Blueshift, the interface between the FastNAS specialist architecture and the network clients. All three elements have received impressive speed boosts in version 2, and together provide a huge jump in productivity.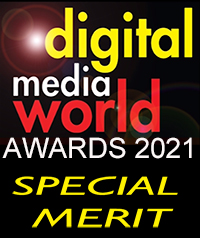 Diskover Media Edition
AJA Diskover Media Edition is new software used to search media asset data originating from on-premises, remote and cloud storage – aggregating associated metadata into a unified global index to locate files, analyse them and identify misallocated resources. Users from executives to systems administrators can make more informed data decisions. It ultimately saves companies time and expenditure by helping them to identify wasted storage space, aging and unused files, data changes, and more. Metadata can also be harvested to add business context and insights to files.


QC/QA MONITORING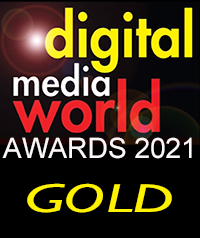 Interra Systems ORION 2110 Probe
As broadcasters transition toward IP infrastructure to simplify content preparation and delivery, the ability to monitor the ST 2110 workflow is essential. Interra's new ORION 2110 Probe for IP-based media workflows supports SMPTE ST 2110, assuring video quality in an IP distribution environment. The ORION 2110 Probe performs comprehensive monitoring, including ST 2110 main and redundancy signals, and NMOS-based ST 2110 feed discovery in the network. It has a rich set of REST APIs to ensure direct integration with third-party software, including most network management systems.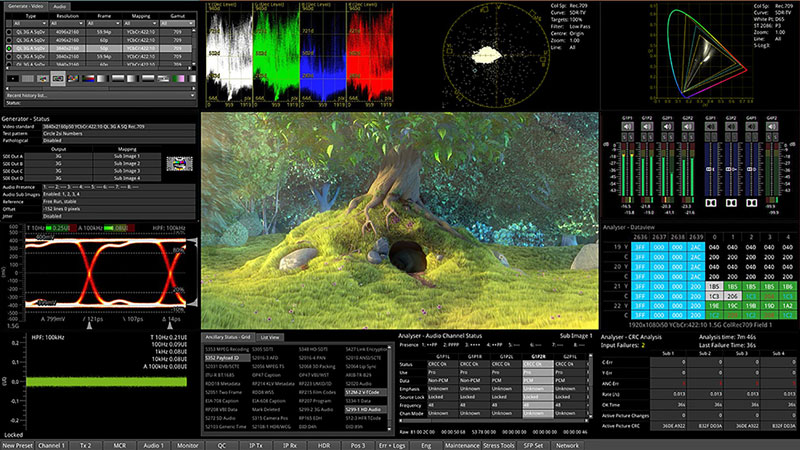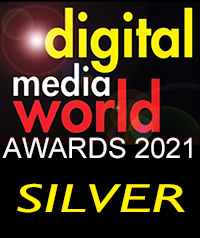 PHABRIX QxL
For real-time UHD IP workflows on 25G networks, the QxL rasterizer supports HD/3G 2110 and 2022-6 payloads on generic 10G/25G SFP28 interfaces. The QxL is 10G/25G IP-enabled as standard, supporting JT-NM TR 1001- 1:2018, ST 2110-20 (video), 2110-30 (PCM) and 2110-31 (AES transport) audio, 2110-40 ANC media flows, all with 2022-7 Seamless IP Protection Switching (SIPS). Dual independent PTP engines are supplied on both media ports. Its flexible architecture offers in-field license upgrades for UHD/4K, HDR and other features, allowing the system to be customised while retaining flexibility for the future.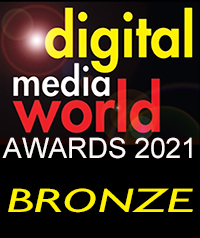 Mediaproxy LogServer
LogServer OTT monitors ABR streams at scale using a familiar outgoing/return workflow from encoding to CDN. The system efficiently logs and monitors program output, including 4K, 10-bit, HEVC, SMPTE 2022-6, SMPTE 2110, NDI, HLS, MPEG-DASH, SRT, Zixi, ATSC 3.0 and DVB-2, to ensure it is compliant with broadcast regulations. LogServer records and stores live video and its accompanying metadata, both of which are then compared to As Run logs. The LogServer can seamlessly record multiple channels, linear and OTT, which are then reviewed and monitored live.
VIDEO PROCESSING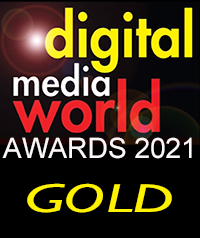 AJA BRIDGE NDI 3G
AJA BRIDGE NDI 3G is a 1RU appliance that enables high density, high quality conversion between SDI and NewTek's NDI video-over-IP protocol. The flexible, intuitive gateway device supports multi-channel 4K and HD workflows and is designed to help broadcast, production and proAV teams move directly between various platforms, protocols and connectivity types.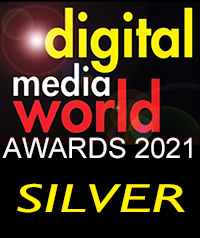 SILVER AWS Elemental Link UHD
AWS Elemental Link UHD is a HEVC encoding device that connects a live UHD video source such as a camera or other production equipment, to AWS Elemental MediaLive for video processing in the AWS cloud. Shipped configured to the user's AWS Account, users connect the device to an IP network and an SDI or HDMI video source. Video becomes automatically available in the user's MediaLive console, ready to stream to viewers.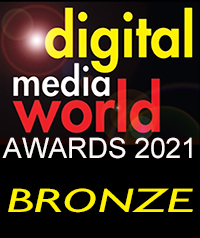 Cinegy TURBOCUT
TURBOCUT is Cinegy's new Adobe CC plug-in designed to accelerate the editing of H.264/HEVC using the NVIDIA GPU's hardware decoder. TURBOCUT speeds up editing on a laptop or small PC with a recent NVIDIA card installed, with better video quality for version 14.2 of Adobe Premiere, which does not natively support NVIDIA hardware accelerated editing or the use of the NVIDIA GPU for decoding H.264 and HEVC.
VIRTUAL PRODUCTION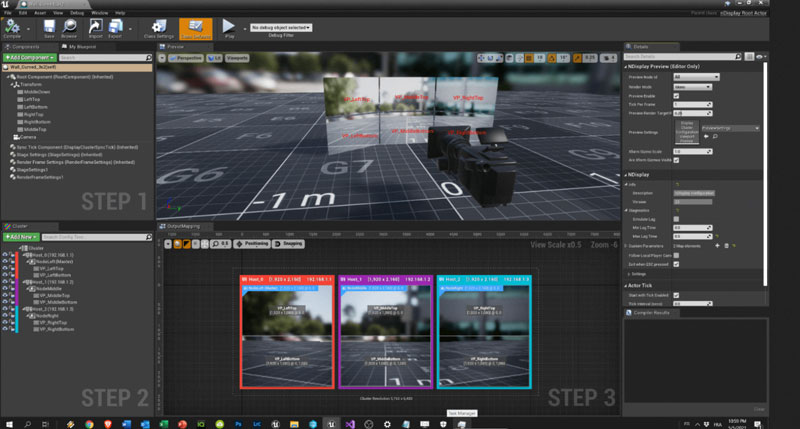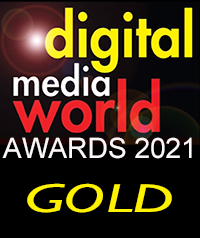 Epic Games Unreal Engine 4.27
The recent Unreal Engine 4.27 release improves the efficiency and quality ease of use of in-camera visual effects. A new 3D Config Editor makes it easier to design nDisplay setups for LED volumes and support for OpenColorIO ensures accurate colour matching of Unreal Engine content to what the physical camera sees on the LED volume. The Virtual Camera system has been enhanced, adding support for Multi-User Editing. The system uses the GPU rather than CPU to progressively render pre-computed lightmaps, reducing the time it takes to generate lighting data for scenes with global illumination, soft shadows and other complex lighting effects.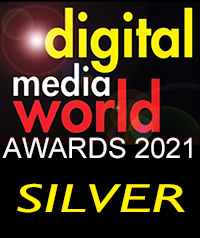 Mo-Sys Engineering VP Pro XR
Mo-Sys VP Pro XR is the first purpose-built Cinematic XR server, delivering cinematic standards to on-set real-time virtual production using LED volumes. It enables traditional shooting techniques within an LED volume, with a focus on composite image quality. On set, the render is driven by the Mo-Sys StarTracker camera and lens movement system allowing the DP to move the camera in any of the six axes of motion. Because lens data is tracked, the DP can use the same aperture and focus work that are central to the language of movies, and see it resolved in both the real and virtual parts of the scene.

ARTIFICAL INTELLIGENCE - MACHINE LEARNING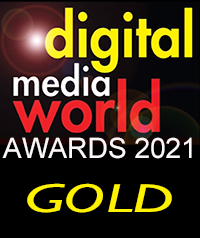 MediaKind MediaKind ACT
MediaKind's new intuitive compression algorithm, AI-based Technology Compression (ACT), enables substantial operational and performance improvements based on solid science-based research. AI-based technology allows us to analyse the type of content that arrives at the encoder in real-time and drive the processing resource allocation towards different tools. ACT is a crucial and innovative technology that can enhance the impact of compression cogs within a content-production machine. AI is used to select the most effective balance of compression methods based on the nature of the content and map how the encoder uses its processing resources accordingly. This is possible for both traditional linear and ABR encoding and transcoding.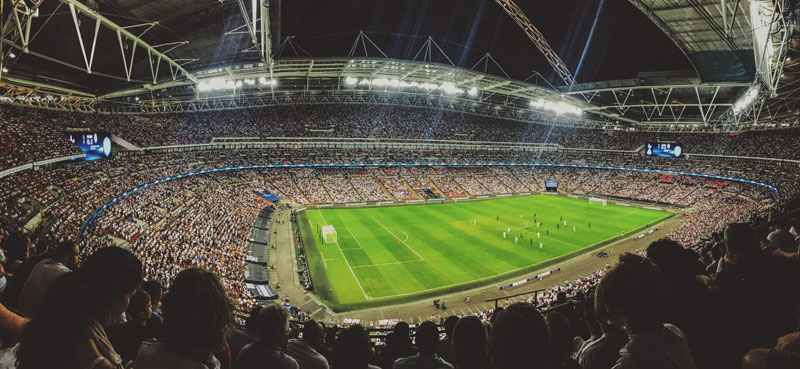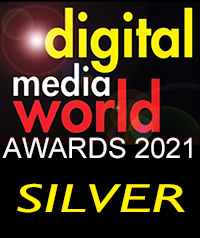 Salsa Sound MIXaiR 2.0
Salsa Sound's AI-based approach gives broadcasters and sports organisations a more intelligent way to create automated mixes. By taking audio feeds from existing broadcast microphones at a stadium, MIXaiR 2.0 uses AI algorithms that automatically detect, mix in and enhance sounds to create the best possible mix. As a result, the sound engineer can create engaging real-time mixes without requiring additional kit. MIXaiR 2.0 automatically renders to multiple output formats, each mix automatically made compliant to the requisite loudness standards and parameters required for social media, linear broadcast, VOD or OTT.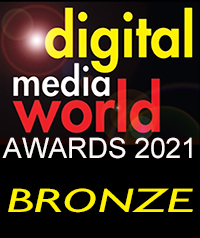 MRMC Polymotion Chat
Polymotion Chat automated camera tracking allows an operator to automate up to six presenter and guest camera positions. Using limb and face detection software Polymotion Chat tracks subject movements and provides stable and natural-looking content. The camera agnostic automated subject tracking system is available for multiple broadcast and capture scenarios. Polymotion Chat's computer vision engine detects limbs and builds a stick model to enable it to track subjects, creating broadcast level output, dealing with occlusion and without losing resolution.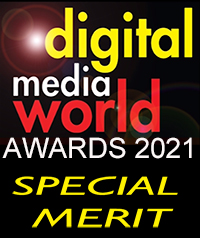 Worldcast Systems SmartFM
SmartFM is the first patented AI model that enables FM broadcasters to reduce their energy costs by up to 40% without compromising audio quality and coverage. The AI behind SmartFM comprises a statistical approach for content breakdown and classification creating a library of audio content classified by signal characteristics and impact on the acoustic experience, a probabilistic approach in the implementation of content detection, and a deterministic approach in the automation of RF management. The optimized power consumption of SmartFM results in reduced cooling, electricity savings, reduced maintenance and longer transmitter lifespan.


AUTOMATION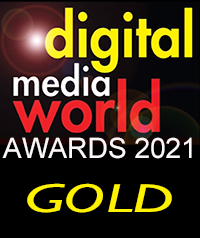 Three Media XEN:Pipeline Distribution Agnostic, Content Processing Module
XEN:Pipeline gives complete visibility of media companies' assets across the content supply chain, whether stored on a standalone drive, in near line storage or in cloud or tape archives. It extracts relevant information and enables automated workflows to process the content without disrupting operations. The automated workflows based on business rules determine when and how the content is to be distributed, managing transfers, transcoding, conform, packaging and delivery. Because it draws on and creates very rich metadata, it automates all tasks, reporting only by exception and thus reducing manpower and increasing commercial efficiency.