AMC Iberia to Automate New 4K Channel with Pebble Beach Marina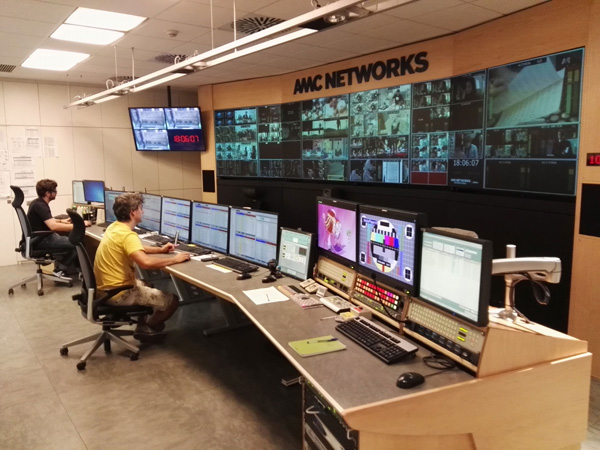 AMC Networks International Iberia is a major producer of thematic channels in Spain and Portugal. The company operates 23 television channels, specialising in particular programming types such as news, movies, children's shows or sport, and reaching over 19 million viewers across the Iberian Peninsula. Six of those channels are HD, and AMC Iberia is now planning to launch one of the first 4K channels in Spain later this year.
Based in Madrid, AMC Iberia has been operating on Pebble Beach Systems for about eight years, since deploying the company's first generation Neptune automation hardware to help run its existing channels at that time. While preparing to launch the new 4K channel, working with Madrid-based systems integrator Datos Media Technologies, they decided to upgrade their automation and install Pebble Beach's current Marina system.
The Marina system automates networks of up to hundreds of channels, with centralised ingest and content management. Ramón Juvé, Chief Engineer from AMC said that Marina will control a Spectrum X server from Harmonic in a redundant configuration at AMC Iberia.
Pebble Beach and Harmonic formed an OEM agreement two years ago to set up a series of integrated packages that integrate channel playout with automation by combining aspects of Marina with Harmonic's Spectrum media servers. Consequently the functionality of Harmonic's Spectrum ChannelPort now covers more sophisticated ingest, playout, graphics and branding requirements. The net effect of integrating automation for customers is having a choice of workflow, across all these functions, that best matches their application. www.pebble.tv