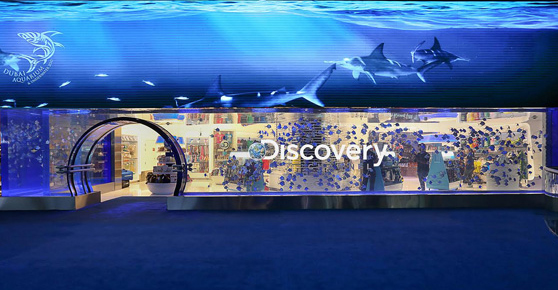 Discovery Networks MENA, the division of Discovery Communications in Dubai, has optimized its production processes and support collaborative team work between their creative staff members. The division opened its Dubai Studio City facility in 2014. It produces approximately 175 hours of local content per year, including lifestyle programming such as cooking shows for Fatafeat, a Middle Eastern food channel, and also produces the channel branding and localised trailers and promos required for international content.
Their existing post-production infrastructure had been inflexible and incapable of meeting Discovery Networks MENA's needs, which have been changing over time. Creative staff were still working in isolation, and simple repetitive tasks were demanding too much of their time. As the system approached end-of-life, the Discovery Networks MENA technical team took the opportunity to buy a more flexible and scalable system that could adapt to the creation, distribution and management of content more efficiently, based on a single, common platform.
Because Avid is installed at many of Discovery's global sites, the technical team considered the Avid MediaCentral Platform, which is a workflow made up of Avid products chosen to supply the services commonly used across an organisation's operation, and a front end. Users customize the platform's functionality by adding services and components when they are needed, and turning them off when they aren't. Typically customized from Avid software and hardware, 3rd party components and installation can be involved if needed to extend workflows.

Technical and IT manager Bassem Maher at Discovery Networks MENA said, "Avid Media Central solves many of our challenges by connecting our operational areas, allowing us to automate some of our more time-consuming processes and enabling our creative staff to collaborate. It also has the flexibility to expand and adapt as our requirements change."
Their editors now use Avid Media Composer workstations to cut programs and trailers, with the Avid Artist | DNxIO video interface as the front end to work with high resolution workflows from capture to output including monitoring. Users can connect cameras, video decks, audio interfaces, routers, switchers, mics, monitor displays, speakers and other devices through analogue and digital connections, including 12G SDI, optical, HDMI, XLR, component and composite. It also allows the editors to perform audio punch-ins to Media Composer using the front-panel mic input.
Avid Interplay | Production is supplying Discovery MENA's production and asset management tools. Under that, Avid's new software-defined scalable storage NEXIS is being used to set up the virtual pools of storage that open simultaneous access to files enabling the creative team to collaborate in real time. Avid MediaCentral | UX, the cloud-based web front end to MediaCentral, allows remote access to production assets, including low-res video clips that can be used as part of a fast review-and-approval process for external producers via an internet connection.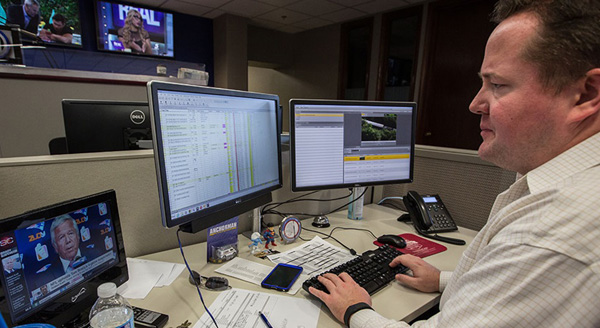 The Avid Global Services team designed and installed the new workflow, and organised staff training to help the Discovery team get ready to go to air. The new workflow went live in November 2016.
"As a whole, the Avid solutions have substantially changed the way we work. The chosen components has improved production processes at every stage of the workflow," said Bassem Maher. "For example, the Avid NEXIS centralized storage has made our environment much more collaborative for the editors. They can share files and access projects without interrupting each other's work and, by using the cloud, MediaCentral | UX means producers are not tied to the edit suite when they need to review and approve content." www.avid.com