Ireland's TV3 Improves Programming Looks with Avid Studio Suite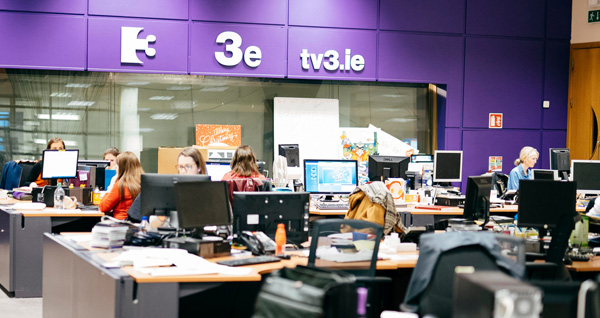 Ireland's commercial broadcaster TV3 has updated the daily studio production processes for some of its core programming. Working from its broadcast hub in Dublin, Studio One, the intention has been to strengthen the brand identities of its shows for viewers, and give producers and journalists more control over their content's looks and visual impact.
Launched in the late 1990s, TV3 Group focuses on mainstream popular programming, including drama series, lifestyle, news and documentary, plus some world-wide sports events like the Rugby World Cup, UEFA Champions League and Europa League Final. The channel is obliged to air about one-third Irish-produced programming, which mainly appears as daytime shows. Nevertheless a large amount of imported content is shown, such as the UK editions of 'The X Factor' and 'Got Talent', 'Big Brother' and 'Downton Abbey'. TV3 has been broadcasting reality style and entertainment programming since 2007. It also runs a sister channel, 3e, targeting younger audiences aged between 15 and 34.
Due for an upgrade soon, Studio One is the main production centre of TV3, broadcasting almost all of the daily studio output. The studio runs on an existing Avid infrastructure and is adopting new hardware and software components from Avid's Storage, Media and Studio Suites, with an eye on increasing audience engagement through more effective visual content and graphics. Supplied by Dublin reseller and Avid partner, Tyrell CCT, TV3's upgrade will go live toward the end of January 2017, and may lead to an upgrade of TV3's 'Studio Two' in the near future.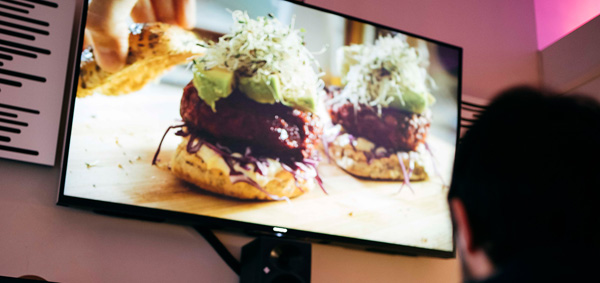 With their recent investment, the studio has integrated Avid Maestro and 4Designer broadcast graphics software into its Media Composer suites, Interplay | Production media management and Avid shared storage. "We believe graphical information should not be intrusive, but add to the narrative of the main content," said Liam O Neill, Head of Graphics at TV3 Group. "Avid's tools have been chosen in an effort to gain more control over and awareness of graphic looks within the TV3 programme teams. It will also allow graphics team more scope to create more dynamic transitions, which in turn, will balance the flow between graphic and live studio content."

4Designer is the graphics authoring software that Avid bases all of its real-time graphics systems on. TV3 will use it to enhance content for newscasts, panel shows and sports programming. Designers compose templates and then create 2D and 3D layers to use for different applications. The templates have exported elements like captions, live video textures or audio that can be updated dynamically during production. 4Designer also has connections and statistical functions for handling financial or election datasets.
The adaptive preview mode works at all resolutions without extra rendering hardware, and an object tree workflow can be used to manage and share complex templates among other artists. 4Designer also integrates into studio graphics workflows, retrieving files and interfacing with 3rd-party applications like Adobe Photoshop, After Effects and 3D modeling software, and good format support.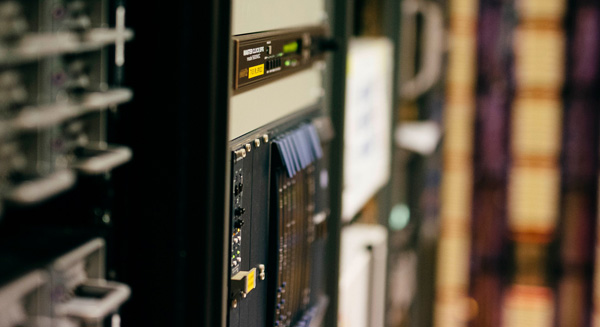 Avid's Maestro will be used to manage, distribute and play out high-resolution 3D on-air graphics and video graphics' It also allows viewers to interact through on-screen social media integration. Once assets are composed in 4Designer, they may become components of Maestro templates, which users then control through Maestro either manually or through automation. Editors have the News Producer NLE plug-in to add graphics to a Media Composer sequence or other video editing projects, and can use content catalogued in Interplay | MAM to fill graphics templates.

TV3's investment includes an Avid Global Services support contract, tailored to the entire broadcast group and its channels. Users and operators have access to training packages to learn and use the systems, and extend their value over time. Avid's integrated graphics systems are also expected to support TV3 when adapting to future requirements, such as moving to cloud-based workflows. www.avid.com