WION Channel Launches Globally with Dalet Unified News Operations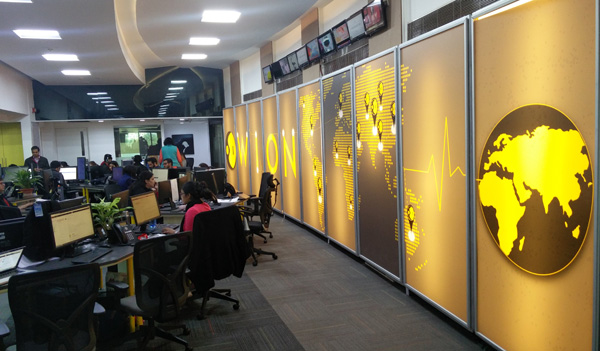 World Is One News, WION, is the most recent venture to come from India's broadcast services company Zee Media Corporation. Launched as an international news channel, WION delivers news coverage with a South Asian perspective from around the world to international audiences across the web, mobile devices and TV. It is unusual as an India-based network to have a presence in the UK, US, China, Russia and Africa, making it a convergent, multi-media English news network for South Asian viewers.
An important aspect of the channel's installation was making it possible for journalists and producers to upload content from the field directly to the broadcaster's custom CMS. To do this, WION became the first Indian broadcaster to deploy the Unified News Operations workflow based on Dalet's Galaxy MAM, in which production tools and relevant story content are available via web-based Dalet WebSpace to all users in the newsroom and in the field.
Uploading content to this platform automatically creates planning events - or notifications of assignments – as part of the Unified News Operations collaborative workflow. When WION journalists receive a notification about an assignment, they can search, browse and access any asset in the Dalet platform from their desktop, laptop or mobile device, including news wires and newly acquired footage, or existing stories and video packages.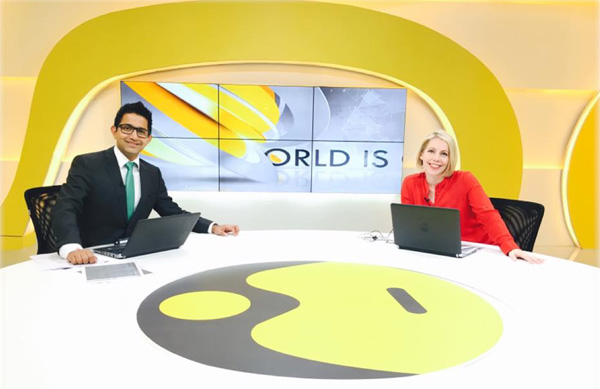 WION Editor-in-Chief Rohit Gandhi was attracted to the Dalet system because, as a backbone to their network-wide news infrastructure, it supports collaboration with a set of agile tools handling tasks ranging from remote content creation to centralized content curation through to publication on the digital and TV platforms their audiences are currently using. Ultimately the goal is to accelerate time to air.
Outside the newsroom, WION journalists use the Dalet On-the-Go mobile app to check assignments and create packages, exporting content to the CMS, as well as to YouTube, Facebook and Twitter. Video and scripts can be logged and edited within Dalet OneCut, or sent to Adobe Premiere via the Dalet Xtend link for craft editing. Ingest and playout operations are controlled on Dalet Brio video servers.
Media and associated metadata are tracked and managed by Dalet Galaxy MAM and orchestration software at each of these steps, including playlist export and import to and from the CMS. Once approved by a producer, final content is available for use through the production control room automation and exported to the CMS as a multimedia story object.
At a higher level, above Galaxy, the Dalet web-services API integrates all tools, including WION's custom CMS based on Kentico that drives the workflows. Other integrations include WINBDL teleprompter, WASP graphics system and Quantum StorNext File System with NetApp E series storage. www.dalet.com