RS PCL Automates MCR and News Playout with Imagine Communications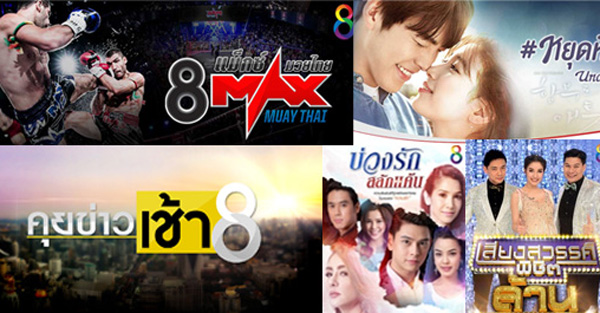 Thai entertainment company RS Public Company Limited has grown from a jukebox production and cassette-tape recording company to become one of Thailand's best known media and entertainment companies. It covers the country's popular media culture across music distribution, television, radio and live events. The company operates one of the top-rated digital TV channels and three of the major satellite TV channels.
RS PCL has deployed an integrated, centralised master control room and news playout system, including complete workflow automation, from Imagine Communications. "Due to the diversity of RS PCL's formats, we were interested in a completely integrated MCR and news playout system that would be robust and allow future expansion," said Prayuth Wongwilai, VP of broadcast engineering at RS PCL. "The workflow from Imagine Communications could be put in place relatively rapidly, end-to-end, and required minimal further integration. We can use it to expand by bringing new channels on air cost-efficiently, with zero downtime.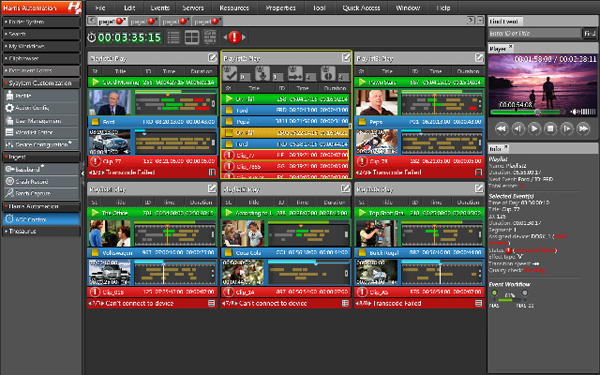 "Monitoring of our entire system can be done from a single console with a straightforward GUI that all related staff, from system architect to engineer, can understand and manage the system with very little training."
Currently, the RS PCL three-channel news playout and MCR system is based on Imagine Communications networking and playout equipment operating together under the control of an ADC automation system. The Selenio 6800+ core processing and distribution platform serves as a hub through which all signals can move across both the newsroom and the MCR. In the background, SelenioFlex File file-to-file media processing performs all transcoding and workflow capabilities across the newsroom, managing the system dynamically.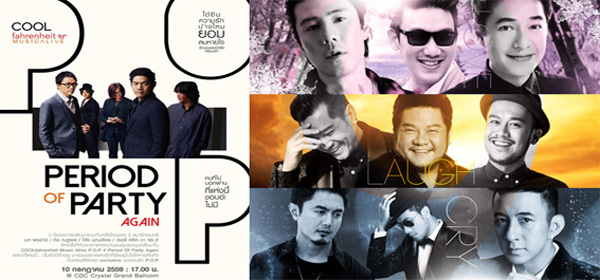 ADC incorporates asset management into its automation process, and gains flexibility from a modular, scalable architecture and 3rd party integrations. In this way, it moves on from simple channel playout to work as a content management and distribution engine, regardless of format, and gives the organization various options to accommodate future revenue opportunities.
SelenioFlex file-to-file media processing is essentially a customizable transcode engine that remains dynamic due its foundation on Imagine's Zenium workflow manager. Its decision-based media processing keeps access to a number of functions open at run-time, such as scaling, deinterlacing, video mixing/overlays, metadata handling and graphic or subtitle overlays. The distributed nature of its processing adds more flexibility across a variety of platforms, and wide format support results in video quality suitable for applications from post production and archive to multiscreen distribution. It can also be managed from a single, consistent interface.
Imagine Communications' Platinum VX and MX routers and multiviewers support signal routing, distribution and monitoring requirements. Nexio AMP video server and high-performance online storage are RS PCL's central storage for ingest, asset management and playout, supported by a Nexio Motion set-up for intelligent media management, also capable of automating processes to move and manage media between storage and the other platforms – in particular the Nexio server and SelenioFlex File transcoder.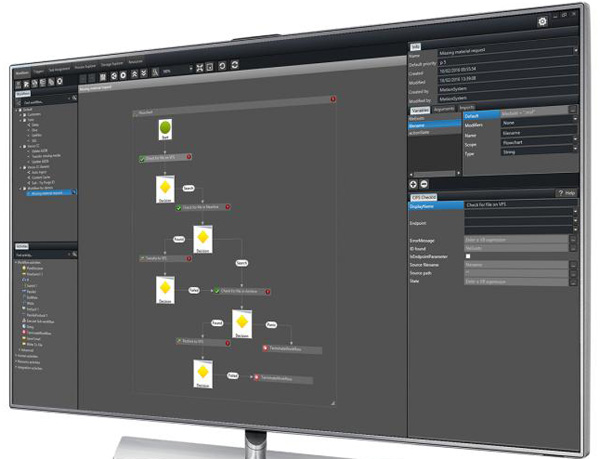 Nexio Motion's associated workflows include QC, transcoding, restore from archive and others ranging from metadata manipulation, archive tasks to queries and monitoring. These could be triggered automatically based on new or stored media, scheduled at fixed times or started from external systems - such as Imagine Communications automation and MAM.
The ADC and Nexio server hardware and software are integrated with the regular NRCS at RS PCL to help minimize human error across the MCR and newsroom, and support direct editorial collaboration. In the newsroom, for example, the Velocity PRX proxy editor enables frame-accurate editing. The Nexio server system automatically generates low-res proxies for quicker access, and instantly conforms offline edits to push stories to air. Imagine Communications' branding and graphics control the on-air look of RS PCL's channels, and test and measurement devices maintain signal integrity. www.imaginecommunications.com