Magewell USB Capture Plus Connects for Live Streams & Broadcast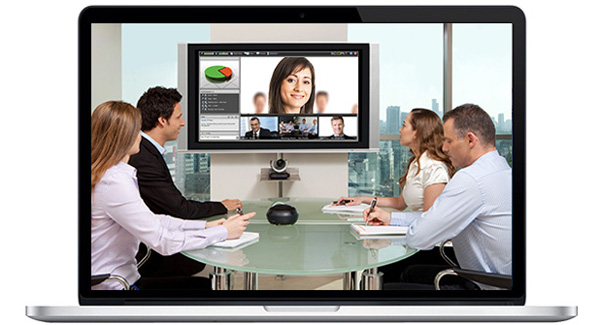 Magewell's new USB Capture Plus series of video interface devices add functionality to regular computers including expanded audio support, enhanced user controls and signal loop-through, depending on the model.

Functioning as a plug-and-play dongles, the interfaces have a driver-free design and automatic input detection, making it possible to use desk top, laptop and other types of computers to capture professional video and audio signals through a standard USB 3.0 interface. They support Windows, Mac and Linux operating systems and are compatible with most of the commonly used streaming, encoding, live production, collaboration, and video conferencing and lecture capture software.

The USB Capture Plus series comprises three models that each use different input connections, suiting applications such as broadcast, live event streaming and medical imaging, and including corporate training and gaming.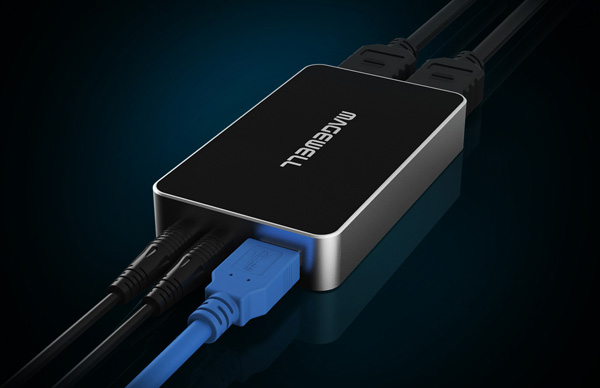 The USB Capture HDMI Plus model captures video up to 1920x1200, 1920x1080 or 2048x1080 at 60 fps over an HDMI interface. It also supports 4K HDMI inputs at 60fps with 4:2:0 color subsampling, or at 30fps for 4:4:4, down-converting them automatically to HD for capture and recording.
Loop-through connectivity means source signals can be simultaneously sent to a monitor or projector without an HDMI splitter, which helps make wiring simpler and cheaper. HDMI embedded audio is supported, and an analogue microphone input is available for live narration during capture - useful on computers that lack their own audio inputs. A stereo headphone output is included as well.

The USB Capture SDI Plus has similar functionality for professional broadcast and production workflows, capturing video up to 1080p60 with embedded audio via 3Gbps SDI. SDI loop-through passes the input to other production and display devices without the need to buy into extra routing equipment. Line-level, analogue input and output connections enable capture and monitoring of stereo audio.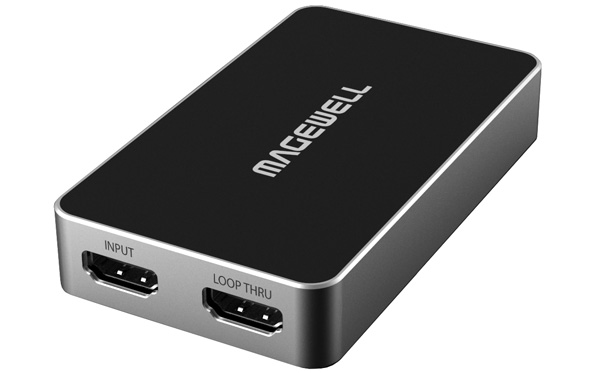 The third new model, the USB Capture DVI Plus, can capture video up to 1200p60 through its DVI interface - with down-conversion from inputs up to 2048x2160 - and also has line-level, analogue audio input and output. The DVI model can also capture HDMI signals with embedded audio, as well as VGA or component analog video signals, with the use of simple adapters.

All three models use Magewell's hardware-based video processing for deinterlacing, up/down conversion and image controls, so that the computer's CPU is not involved and remains free for third-party software. Users have USB Capture Plus Utility software to control their processing settings and access detailed status information. Other improvements on Magewell's earlier models include faster detection time, FPGA-based audio processing with asynchronous sample rate conversion for better USB audio handling, and more comprehensive visual indication of device and input signal status.

Magewell will show the new devices at ISE 2017, taking place 7-10 February in Amsterdam. www.magewell.com