With new partnerships, Telestream Vantage gains automated, stylish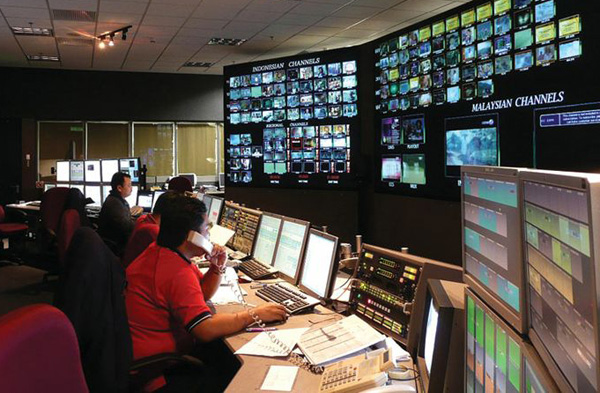 titling from NewBlueFX, and lends its transcoders to TMD's asset
management platforms for proxy generation.
---
Telestream Vantage Expands with NewBlueFX & TMD Integrations
TMD, a developer of asset management systems for digital and physical assets, has formed an agreement withTelestreamto implement transcoding from theVantagemedia processing platform within its systems. Instances of Vantage software have been embedded within TMD'sMediaflex-Unified Media Servicesplatform, that allow users to create low-resolutionproxy fileswithout calling on external devices.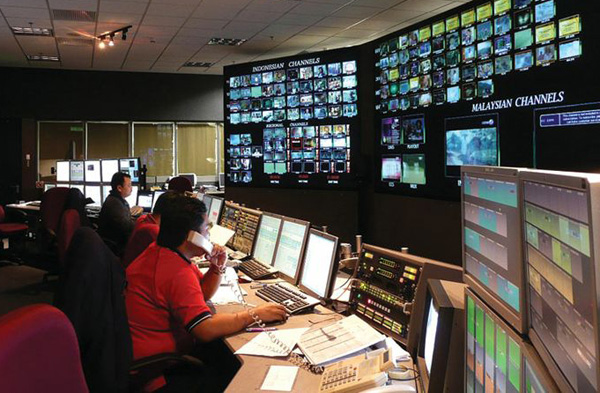 Browse-resolution proxies are an important aspect of using asset management or archiving systems, because they allow users to view, select and rough-edit content without handling or moving full resolution resources. Implementing transcoding software within the asset management processing platform, potentially results in more cost-effective, neater system design.

As well as Mediaflex-UMS, TMD will embed Vantage proxy encoders into itsParagon Archive Managementsystem, which is scalable, media aware archiving based on the LTFS standard for Linear Tape File System indexing. Paragon scales from compact desktop LTO auto-changers to large archives with multiple robotic tape libraries. Paragon now supports LTO-7 and includes migration workflows to help organisations upgrade from previous LTO generations, including pre LTFS and legacy HSM platforms. With the Telestream partnership, Paragon now has an integrated browse function allowing clients to browse archived assets and select content for full or partial restoration.
NewBlueFX Titling on Vantage
Telestream andNewBlueFXhave together developed a new software application,Post Producer Titler Enginethat runs on Telestream's file-based content assembly service,Post Producer, a content automation application on their Vantage platform. Titler Engine automates the creation of animated, high-resolution titles and graphics when creating branded versions of the same video package.
Creating numerous regional variations for national spots can be time-consuming and expensive. Telestream's Post Producer Titler Engine automates the creation of these assets, inserting appropriate local content and outputting the customised versions without human intervention. This functionality for file-based content creation is similar to what broadcast titling systems do for live over-the-air broadcasts. But in the case of multi-platform distribution, involving many more versions, automation speeds up a tedious process and reduces the possibility of error.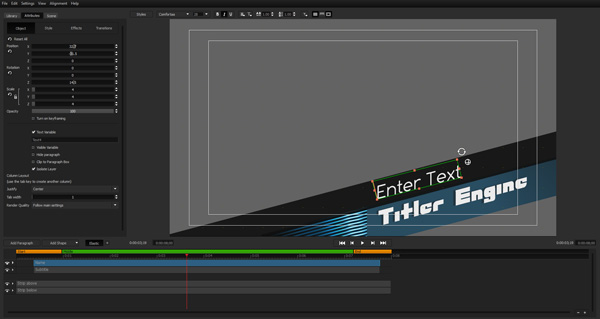 NewBlueFX is a recognised developer of software for editors who need to correct and enhance video, and add effects, titles and transitions. Title templates are created with theNewBlueFX Titler Protitle editing software, which the company markets as a plug-in for NLE applications like Adobe Premiere CC and Avid Media Composer, or as a multi-platform standalone editing tool.
Titler Pro's interface makes producing high resolution, sophisticated motion graphics fairly straightforward and will result in aconsistent design, adding style and variation to the automated process. The title templates are saved and then fed into the Titler Engine where users have control overcolour, animations, fontsandpositional data.
Titler Engine uses metadata to create hundreds of full-resolution, animated text-overlay, partial or full-screen elements that are assembled dynamically, as part of a Vantage Post Producer automation workflow. Users can submit anExcel CSVfile that contains the text variations into a Vantage workflow, from which Post Producer creates individual files for each iteration, and deliver them for playout or for use in other Vantage workflows.
Post Producer Titler Engine, available from Telestream, is an add-on option for Vantage Post Producer. It runs on one or more Post Producer nodes running Microsoft Windows Server 2012.
Titler Engine will be shown atNAB 2016, 18 – 21 April in Las Vegas. www.telestream.net