Telestream's Vantage file-based workflow automation software has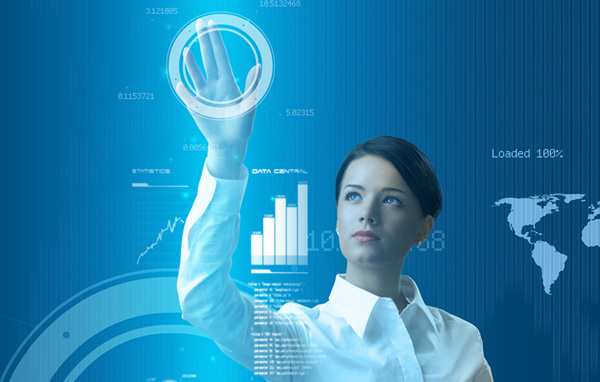 upgraded multiscreen OTT distribution functions to reduce CDN
distribution costs while maintaining video quality.
---
Telestream Optimizes Adaptive Bit Rates for OTT Distribution
Newadaptive bitrate optimizationfunctionality withinTelestream Vantage, workflow automation for file-based production and multi-channel distribution, upgrades its multiscreen OTT distribution capabilities for content owners, producers and distributors who want to package, monetize and distribute their media over multiple delivery networks.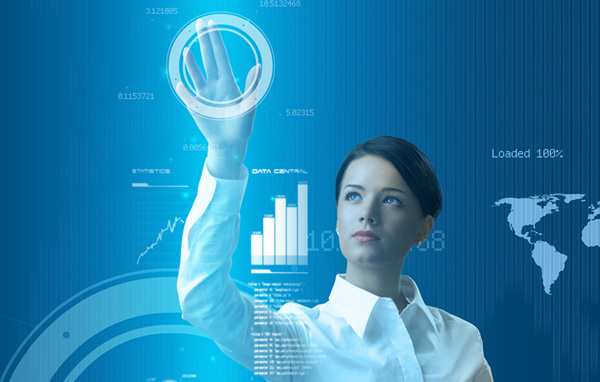 Adaptive bitrate, or ABR, optimization can potentially reduce delivery bandwidth requirements and costs within multiscreen distribution applications. Telestream developedABR Optimizefor Vantage Multiscreen in order to intelligently manage delivery of adaptive-bitrate packages, which reduce delivery bandwidth and distribution cost while preserving image quality. The company anticipates bandwidth reductions of 25 to 40 per cent, while maintaining the quality of the viewing experience by preserving the quality of the media.
Telestream says that Content Delivery Network costs are significant for broadcasters delivering media to multiple screens. Although traditionally, distribution costs have been fixed for all viewing audiences, CDNs charge on a per-bit, per-viewer basis for distribution. The more multiscreen viewers, the higher the cost of distribution. At the same time, Telestream also notes evidence of a direct correlation between quality of the image - in terms of both spatial resolution and motion representation - and viewer retention. Therefore, the quality at which distribution products can produce images at lower bit rates is a major consideration.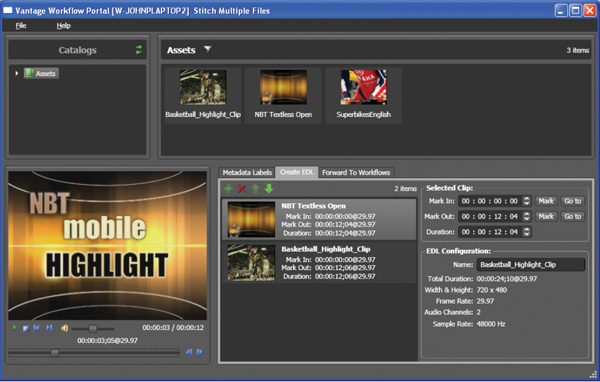 Service providers and content creators can use ABR Optimize to set a guaranteed quality level for adaptive bitrate encoded video services that maintain an optimum viewing experience. The guaranteed quality level is based onSSIMPlus, a quality of experience measurement suite fromSSIMWavethat tracks viewers' perception.
The Vantage platform is based on a service-oriented architecture that is made up of discrete services and connectors that combine to create automated workflows inside a unified system. Apart from ABR Optimize, another new extensions to Vantage, now in version 6.3, is Timed Text Flip, a new closed caption and subtitling service that meets internet and TV broadcast standards for captioning and subtitling delivery. The use of automation speeds up processing before the content is integrated into existing Vantage workflows.
Timed Text Flip recognizes and automatically processes subtitle and captioning input files from service companies and customers. It can create burn-in subtitles from standard caption and subtitle files, as well as extract caption data from incoming media and convert to subtitle overlay graphics. Unicode and Asian character sets are supported for subtitle overlay.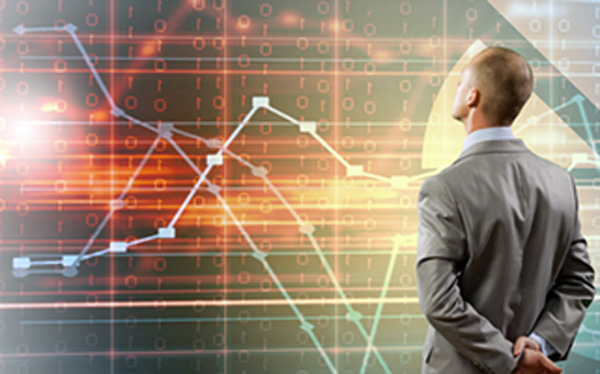 Timed Text Flip allows CEA-608 and CEA-708 caption data to be embedded into media files without video transcoding, which prevents generation loss of compression and video processing time while inserting caption data. It has timing adjustment tools that simplify the process of adding or transcoding captions. These include starting timecode adjustment, time stretching capabilities to correct sync issues, and frame rate adjustment to match the output formats of the corresponding video.
As part of the Vantage Media Processing Platform, Timed Text Flip can put captioning and subtitling capabilities in the cloud with Vantage Cloud Subscriptions.
Also, Telestream is introducing Go Pro camera support within Vantage Camera Ingest and extending its integration with the Pitch Blue digital HD distribution system. This support, ABR Optimise and Timed Text Flip are being shown at the HPA Tech Retreat in California, 15-19 February, and BVE in London, 23-25 February.http://cwd.cbs.com/serv_list/pitch-blue-distribution/