To cover the Singapore and Mumbai marathons, Broadcast RF managed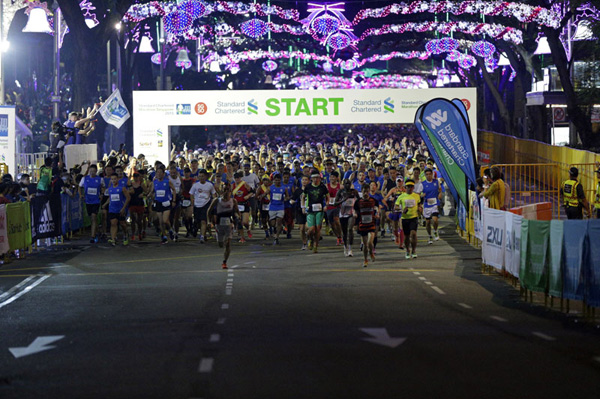 complex wireless camera coverage over diverse terrain using the Domo
PRORXD 8-Way Diversity RF system.
---
Domo SOLO HD Transmitters & PRORXD Receivers Are Marathon Winners
SOLO HD transmittersand thePRORXD 8-Way Diversity RFsystem supported broadcast coverage of the 2015 Standard Chartered Marathon Singapore on 6 December 2015, and Standard Chartered Mumbai Marathon on 17 January 2016. This equipment is made by Domo Tactical Communications, until recently known as Cobham TCS, and was deployed for both marathons byBroadcast RF, who set up and managed the complex wireless camera coverage over extremely diverse terrain for each race.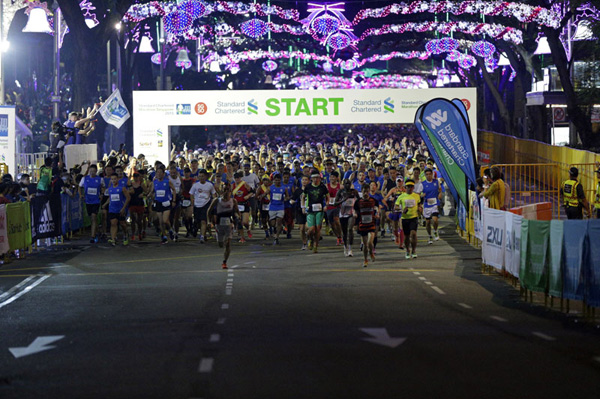 Domo SOLO HD transmitters were fitted to three live chase motorbikes and multiple ground bases throughout both of the marathon courses. For Dentsu Sports Asia in Singapore, video from each was sent to four sites equipped with PRORXD 8-Way Diversity systems, strategically mounted on high-rise rooftops including the Suntec Tower 4, the Marina Bay Sands hotel and two sites in the East Coast Park Area of Singapore. The Suntec Tower, 45 storeys high, served as the primary switching hub.

In Mumbai, a similar set-up with the PRORXD receivers included their positioning on top of two tall apartment buildings as well as the 23-storey Air India building, which served as the main switching hub there.

David PremierofInitium Productions, producer of the live coverage of the Standard Chartered Mumbai Marathon for Star Sports said, "Mumbai is a difficult location to use anything but a ground-based terrestrial RF system, and the new systems used for the Standard Chartered Mumbai Marathon exceeded expectations. The annual improvements to the coverage Broadcast RF supply to us are what make their company competitive here in India."

Ground-based terrestrial receive set ups are essential for such events because the use of relay aircraft in or near city centres is often highly restricted. Broadcast RF, however, specialises inmulti-site deployments, although live video transmission from multiple city sites can often be difficult due to numbers high-rise buildings, underpasses and at times dense foliage. Coastal areas may also involve challenges due to low-rise structures and limited reflective surfaces. The Singapore Marathon in particular included both, but despite those obstacles, Broadcast RF's setup achieved very dependable video coverage over 99 per cent of the course.

Broadcast RF Sales DirectorChris Brandricksaid, "The reason were weren't able to achieve 100 percent coverage in Singapore is that at one point the marathon runners go through a 1.1 km tunnel, but even in that case we only lost coverage for about 400 metres. The reliability and quality of the unbroken video delivered by the SOLO HD transmitters and PRORXD receivers was excellent."

Diversity schemesimprove the reliability of a message signal by using two or more communication channels with different characteristics. This gives the transmission options to combat fading and co-channel interference and avoid error bursts, because individual channels experience different levels of fading and interference. Multiple versions of the same signal may be transmitted and/or received, and then combined in the receiver.
For both Singapore and Mumbai, the primary received hub was established so that intelligent auto-switching could forward the live signals to a main OB site where the footage was mixed by the respective broadcaster and sent to air. The key factor was the Domo PRORXD 8-Way Diversity RF system, amultiple directional diversity COFDM receiverdesigned to give less than two frames delay when working with Domo wireless camera transmitters. Its 8-way maximum ratio combines diversity RF inputs to ensure video is recovered free from the distortions typically associated with fading and multipath interference. www.cobham.com