IMG Norway and SAM Deliver Live Race Replay & Highlights Packages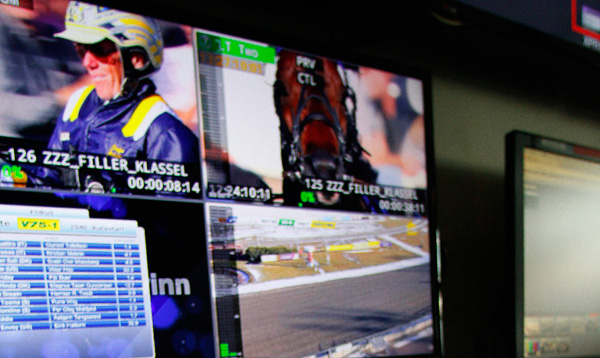 IMG Norway has recently purchased a system it uses to produce replay and highlights packages for its live horse racing coverage, creating instant content for its live studio show that broadcasts races from tracks in Norway, Sweden, Denmark, France and other international races. They are also using the system to produce replay and highlights packages for its pre-recorded magazine show.
IMG Norway worked with a local reseller and integrator Mediability during the system design, implementation and training stages of the project.
Their system is built on two SAM LiveTouch high speed production servers that give users open access to recording feeds, highlights and playlists made throughout the facility. This enables instant collaboration between replay and edit during live broadcasts. IMG Norway also bought SAM's desktop editing systems and Go! HTML browser/editor so that all content can be viewed from any of their media libraries remotely, from either a desktop or tablet web browser.
Using Go!, the editorial department can access sQ or LiveTouch server content from anywhere with specific workflows optimized and tailored per device. It has a conventional edit timeline, and remote, live media can be viewed and combined with locally captured content, including voice overs. Combined with video and audio transitions, users can add the last minute detail and finishes they need to produce a responsive news package suitable for social publishing and broadcast. Adaptive streaming supports viewing of video on Wi-Fi, 3G or 4G connections, down to 1Mb/s.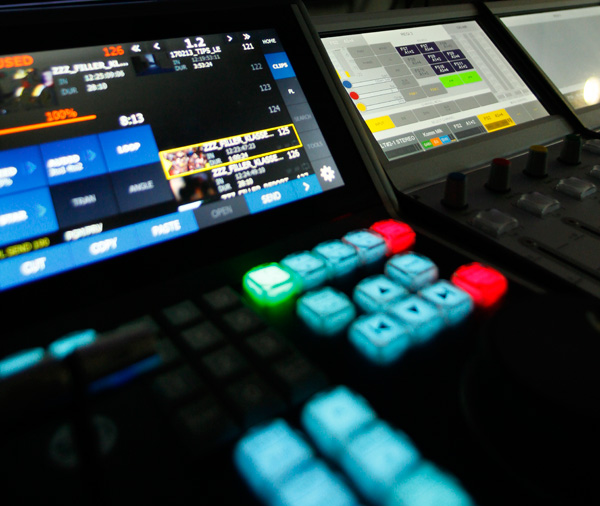 Trond Larsen, head of technical operations at IMG Media Norway, said, "Mediability and SAM supported the development of a system that removes restrictions we had with our previous set-up. LiveTouch is resilient and very versatile and can adapt and expand to suite any alternative workflows we may have in the future. Because our operators have access to all content stored on our LiveTouch servers, projects can be shared immediately. Combined with the LiveTouch panel, it has really upgraded our sports production workflow."
The LiveTouch sports highlights system can scale to work in large or small HD and UHD productions, named for its touch screen panel, which makes highlights selection simpler and more robust, including instant shot selection and highlights sharing. It is configurable to support large events or productions spanning multiple studios. LiveTouch can also integrate editing without delays for media movement or the cost of duplicating recordings or storage, due to high capacity online storage.
Operators can mark interest points, create clips and play content to air with live speed control, and have navigation, on-air playlist editing and search and sharing tools. The multiple camera interface accesses all camera angles in live productions.
"Trotting races are fast-paced, and something always emerges that the viewers would like to recap, like a photo finish between two or more horses. That's when it is critical to have fast access to recordings and simple routines for marking start and end points in the video," said Kim Gaardvik, product manager at Mediability. s-a-m.com