Nagoya TV built a 4K edit and grading suite, capable of HDR workflows,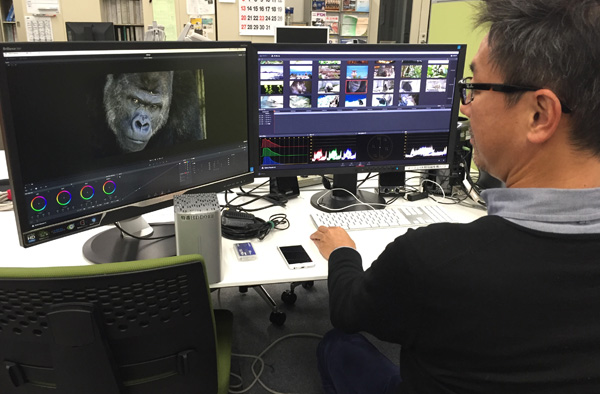 based on Blackmagic DaVinci Resolve Studio with Smart Videohub 40x40
and Smart Control to manage media feeds.
---
Nagoya TV Builds 4K/HDR Edit & Colour Suite on DaVinci Resolve
Nagoya Broadcasting Networkhas built a new 4K editing and grading suite, among the first 4K suites able to handle HDR workflows in Japan's densely populated Tokai region, one of the most industrial, urban areas in Japan.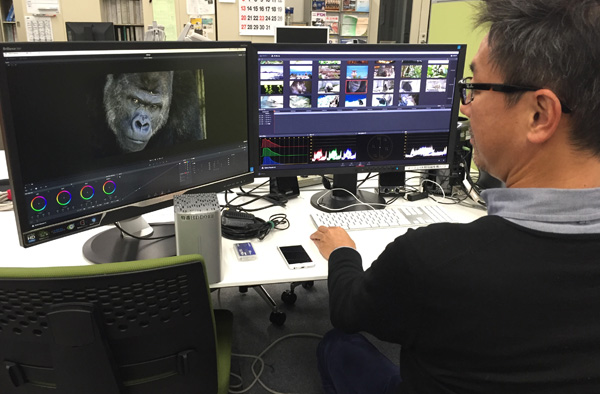 Nagoya Broadcasting Network, known asNagoya TV, is a local affiliate of Japan'sAll Nippon News Network, ANN, and broadcasts original TV productions alongside ANN's nationwide programming. Nagoya TV produces varied content including news, talk shows and music programs, and has been producing 4K content since 2014.
The new suite, which has been built in Nagoya TV's main production and post facility, is based on a Blackmagic DesignDaVinci Resolve Studiosystem for colour grading, and can support the station's new 4K and HDR content. A BlackmagicSmart Videohub 40x40andVideohub Smart Controlare used to route media to and from the suite and to manage the various feeds.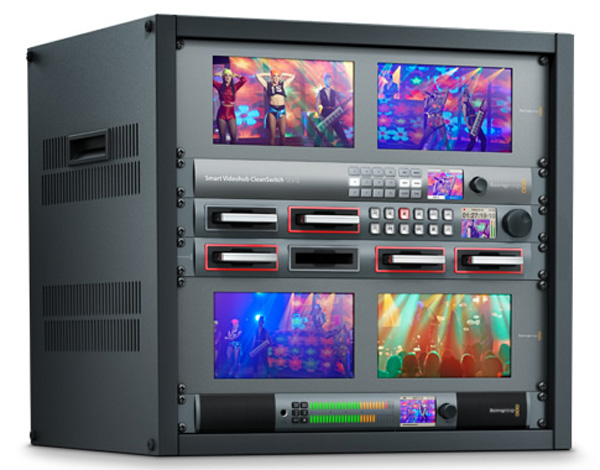 Minoru Murata, manager of the technology strategy department at Nagoya TV, talked about the recent installations at their studio. "Since we've been encouraged to create more 4K content, building the infrastructure for 4K production has been a major undertaking," Minoru said. "This suite is equipped with 4K ready equipment but also has to be compatible with our 2K edit suite. We installed DaVinci Resolve Studio and a 4K master monitor not only to offer grading services, but also to ingest any type of footage brought to us, due to the Resolve's support for formats such asOpenEXRandHDRx.
"We installed the Smart Videohub, which has 40 inputs and outputs, so that we could route 4K and HD as needed to increase efficiency in editing," said Minoru. "This way, the suite receives mixed video feeds of both HD and 4K, and we can use the Smart Videohub to set up efficient, managed control over the workflow. Once editing starts, we can switchfive inputs of quad-Link 4K feedandthree HD inputswithout much thought for handling 4K material, reducing demands on the operators to handle complex video sources."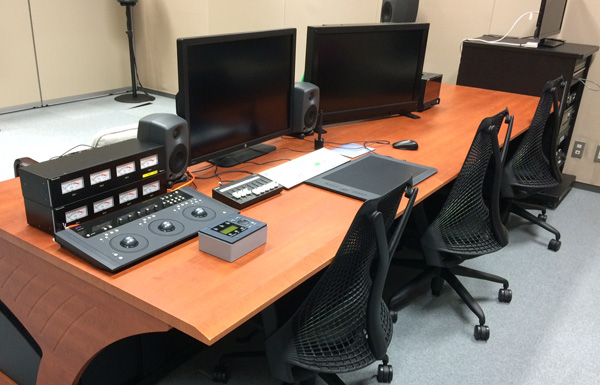 DaVinci Resolve Studio supports Nagoya TV's work with newHDR contentas well. "Many people in this industry are interested in creating content using HDR material," said Minoru. "DaVinci Resolve Studio's support for HDR means a lot to our upcoming plans to make HDR production more efficient as well. We are making HDR content for theNexTV F-Next Generation Television & Broadcasting Promotion Forum- to verify and evaluate technical specifications related to new broadcasting services, and we used DaVinci Resolve Studio for its grading."
Nagoya TV is also usingSmart Videohub CleanSwich 12 x 12to support the new studio. "We purchased the CleanSwitch for outdoor events and location shooting," he said. "For example, at our autumn festival 2015 event we used it to switch 4K cameras and 4K players, CG and graphics in real time, and project the images to multiple mobile 4K monitors. The CleanSwitch helped us make the system very simple." www.blackmagicdesign.com