Deutsche Welle Exchanges Time-critical Content with Aspera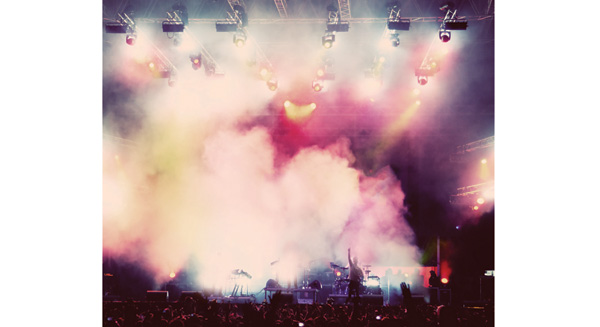 Deutsche Welle, DW, is Germany's foreign broadcast network, producing and distributing global news, features and documentaries, including regional television programming in English, German, Spanish and Arabic, and radio and online content available in 30 languages. Its television broadcast centre is located in Berlin, but nearly all of its radio programs are produced at its headquarters in Bonn.
DW broadcasts to a weekly worldwide audience of about 135 million people via a global satellite network, partner stations and online services, plus other means of distribution such apps, podcasting, live-streaming, newsletters, mobile and RSS services.
Content Flow
To keep media content flowing as expected at all times, its production teams interact continuously with a large connected group of partner stations and postproduction companies to exchange relevant programming. If a partner on the other side of the world has edited or adapted a news magazine or sent a HD documentary file, DW must ensure this content is turned around, ready for production and aired as quickly as possible.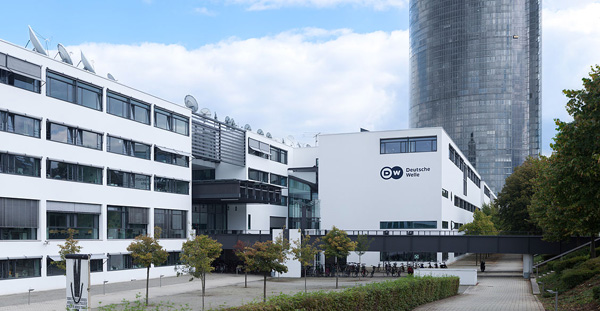 Coordination between postproduction houses and other business partners all over the world is critical for their operation and has become increasingly dynamic and more integrated due to demands for greater volume and quality from consumers. In particular, the number and size of high-resolution video files at DW has grown, varying between 10GB and 1TB. A single 30-minute video can be between 10 and 50GB. All together, DW must be capable of transferring up to 20TB of media content each month.
As transfer volumes have grown, DW looked for new methods to receive and deliver content to and from any location as quickly as possible while content was fresh, independent of the file size and geographical distance. In the past, DW used a standard FTP transfer system. However, it had to be personally monitored because transfers were slow and subject to interruption or complete failure.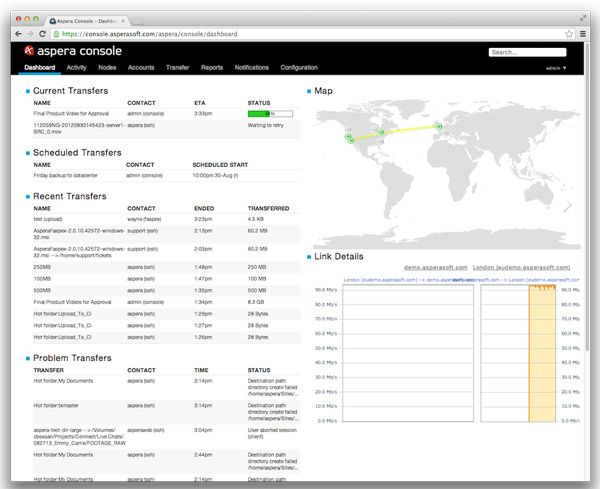 DW needed a system they could deploy quickly that did not rely on public internet delivery and would maximize its bandwidth utilization to speed up their transfer process worldwide.
faspex Workflow
After defining its specific transfer requirements, features and budgets, Deutsche Welle deployed a workflow that included Aspera faspex server software at the main site in Bonn, with the Aspera Console interface and Aspera Cargo downloader. These products were quickly integrated into its existing applications and its entire workflow, without extra hardware or other upgrades. Based on Aspera's FASP transfer system, data packages are sent at high-speed, regardless of file sizes, transfer distance or network conditions.
Bandwidth is controlled precisely for maximum transfer speeds and equitable treatment of other traffic. The system is tuned for 100% data delivery with automatic resumes of partial transfers and retries of failed transfers until this is achieved.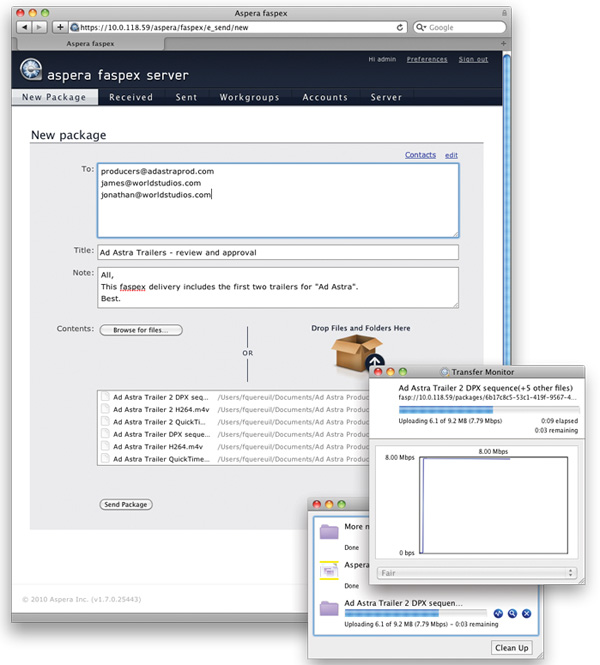 FASP proxy is used to set up high-speed transfers within restrictive networks, with the option of HTTP fallback. It protects the network while allowing high-speed transfers for client users, so that FASP transfer sessions can continue across these secured service areas without slowing transfer speeds or compromising internal security.
Automation and Monitoring
Aspera faspex supports the exchange of all digital assets internationally between facilities in Germany, its partner stations and cooperating postproduction houses. Globally dispersed partners can now share content quickly, and DW can on-board new internal or external users by creating additional accounts with appropriate individualized levels of access control.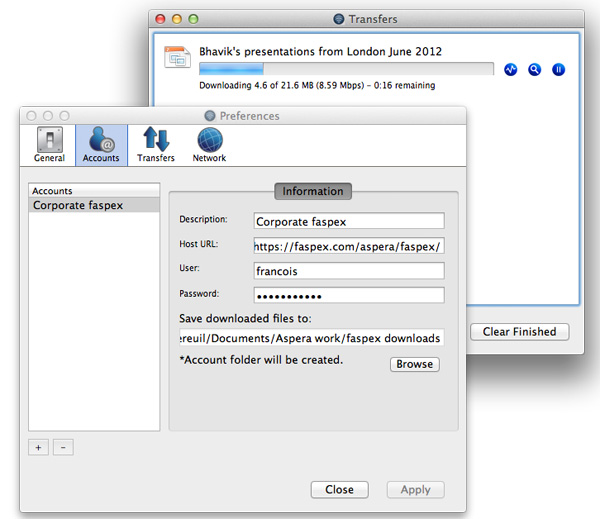 The integrated email notifications inform each user about the status of content delivery, letting them know when files have been successfully delivered and downloaded. Aspera Cargo can automatically download new deliveries to DW users' desktops, eliminating the need to login to systems and repeatedly check for transfer completion. Administrators use Aspera Console as a management and reporting tool to monitor and control the entire transfer environment of DW worldwide. Transfer rates can be adjusted in Console to prioritize time-critical content and keep the news cycle on schedule.
With Aspera, delivery times to and from Deutsche Welle's partners have improved measurably, with transfer speeds up several times faster than FTP. DW users can exchange data packages as large as 1TB. Its ease of installation means DW can set up new partners to send or receive content quickly, which allows DW to expand its network of supplying partners. www.asperasoft.com