Vizrt's MAM system, Viz One v5.10, accesses media during ingest,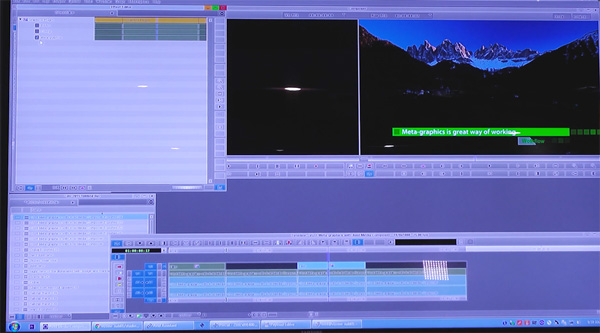 supports meta-graphics with Avid Media Composer, and adds search
tools and automation to web portals via the Viz One APIs.
---
Viz One 5.10 Upgrades Avid Integration & HTML5 Video
Version 5.10 of Vizrt's media asset management system Viz One now gives fast access to media during ingest, support for meta-graphics when using Avid Media Composer, and more search and automation functionality to drive web portals using the Viz One API.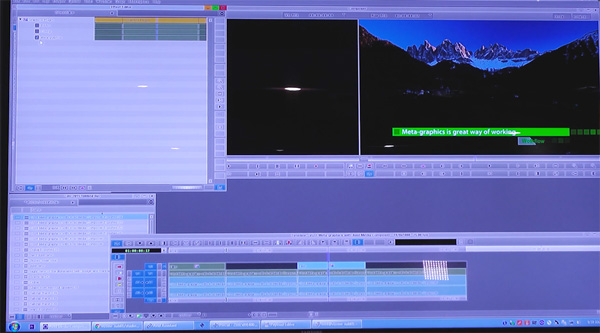 Viz One's browser-based interface, editor and HTML5 video player, Studio, now supports growing files, which means that users can preview and rough cut material as media ingests. The package player in Studio has also been extended so that users can make changes to packages directly in Studio without using Logger, the MAM's cataloguing tool, to organize and add descriptive information to the video packages as on-air variants of content.
Studio can now display more media relationships that an asset may have. Relationships already show what media was used to compose the asset, what other assets the asset has been used to create, what tapes are linked to an asset, and what rundowns or playlists the media appears in. It is now possible to represent and show assets that are bound by contract assets, as well as assets that are strongly connected to the asset and have the precisely the same timing information - for example, dubbing and subtitles.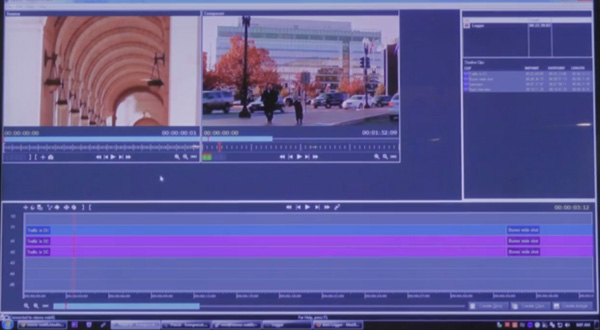 Meta-graphics is a more efficient, flexible way of adding and storing graphics in Avid Media Composer and Interplay up to the time of playout. Rather than burning graphics into video and rendering a final version of the clip within the graphics plugin, lets editors can use meta-graphics to save the graphics metadata alongside clean video with last-minute edits, saving both to Viz One. Both elements can then quickly be moved into a playlist or rundown ready for on-air playout.
Consequently, journalists and operators in the control room can make changes to graphics right up until a few moments before air. At that point, the clean video and graphics elements can be quickly composited and rendered as finished clips, and the graphics either played out on air or sent for online playout.
Third-Party APIs
The Viz One third party APIs have been extended with new functions, including the ability for super users to take over the role of other users via the API, and perform actions on their behalf. This allows using the API to automate production steps while making sure the audit trails and other data are consistent with the end-user that initiated a sequence of events.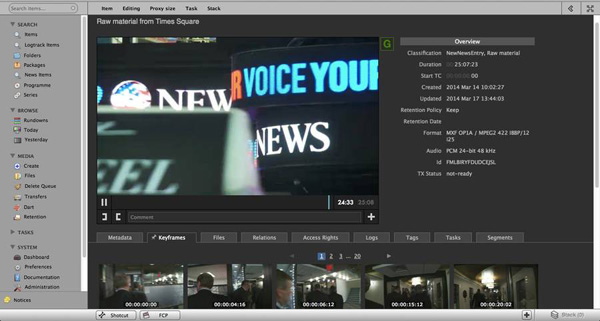 The custom javascript menu items in Studio can now provide their own logic for when a menu item should be made available to a user. This can be used to hide menu items based on an asset's metadata or media status, for example. Timecode information, including the display of details on timecode jumps in the material, is now accessible via the API as well.
The API now makes search facets available. Clients can build custom search interfaces that apply multiple, explicit filters or facets to refine and explore search results. The B API, as well as searching across different levels in the data model, now shows related assets on other levels in the search results, increasing the scope and relevance of searches. Clients can also add B to search interfaces built against the API.
The system now supports storing and editing p24 and p18 in Apple ProRes. The p24 variant is commonly used for film production, alongside the p23.98 frame rate already supported. The p18 variant will be used to store historical footage in the p18 frame rate and is not supported in all of the third party systems with which Viz One integrates.www.vizrt.com