Sky News Australia is using Omnitek audio/video analysis equipment to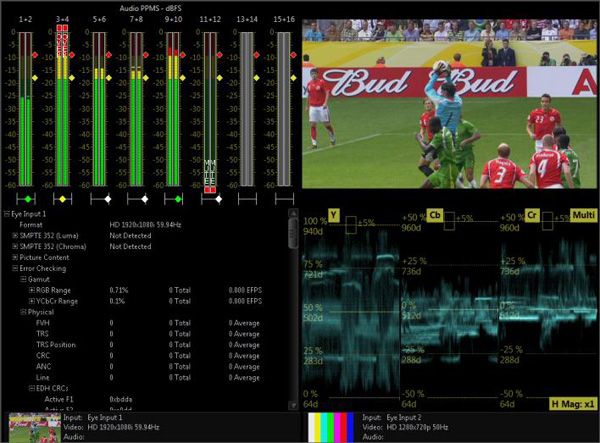 check compliance of broadcast signals with industry specifications and
standards, and for signal trouble-shooting.
---
Sky News Australia Tests & Analyses Video Signals with Omnitek
TV news channelSky News Australiais a 24-hourcable and satellite newschannel reaching 2.5 million households through several subscription platforms such as Foxtel and Optus Television. The first Australian-produced news channel, it broadcasts Sky News Active, an on-demand interactive TV news service, and sister channels specialising in weather, business and current affairs. In December 2015, the channel began broadcasting in HD.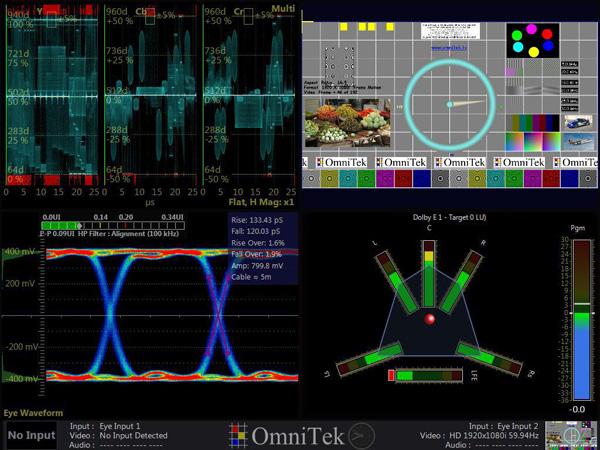 Sky News Australia has acquiredOmnitekvideo and audio test and measurement equipment for its multiple-channel TV news and weather broadcast facility in Sydney. TheOmnitek OTM-1000portabledigital video and audio analysis system and theOTR-1001 rack mounteddigital video analysis system have now been installed at the Sky News networks live production facility.
The Omnitek analysers can be optioned to generate measurements suitable tocheck complianceof broadcast video and digital audio signals with industry specifications and standards, and to use forsignal trouble-shooting.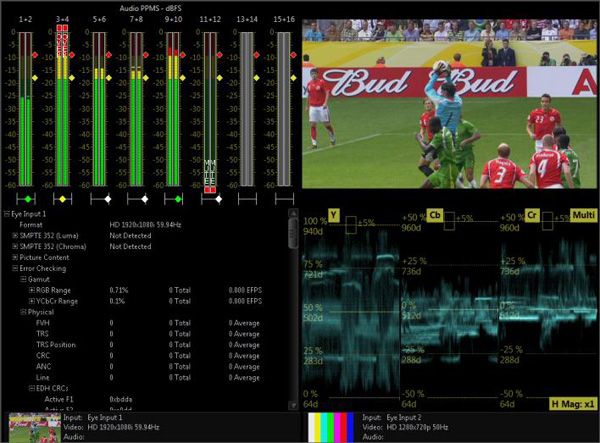 The devices' functionality includes monitoring ofpicture, audio, waveformandvideo gamutcharacteristics, avectorscope, audio level andaudio loudness meteringandcompliance logging- in accordance with local Australian Operational Practices - and local subtitle decoding, display and logging. All of these values can be produced for SD and HD video sources.
For trouble-shooting, the units can also perform digital video signaleye patternandjitter analysiswith a production eye diagram display for 3Gb/s signals, plusin-service video and audio sync analysisto measure video and audio delays, and any resulting introduced lip sync errors, through a broadcast chain while it is live on-air.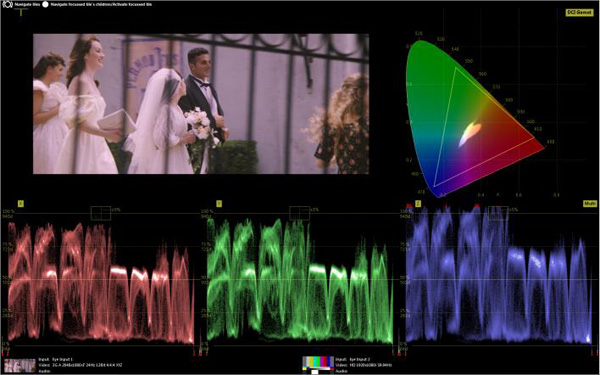 Lip syncmeasurements usually either use a dedicated test sequence, with very precise, known values, or involve digitally watermarking the video. However, with the application of the AV_ISD software option, the OTM 1000 or OTR 1001 does not require either a test sequence or a watermark. Instead the device records the information needed to determine the A/V delay from the video currently being processed, achieving an accuracy of approximately 20μs.This option also allows you to determine the Loop Delay applied to the audio and video streams as the video is transmitted through different equipment.
With thedisplay manager, any combination of the available test and measurement instruments can be viewed simultaneously in any custom instrument layout created by the operator.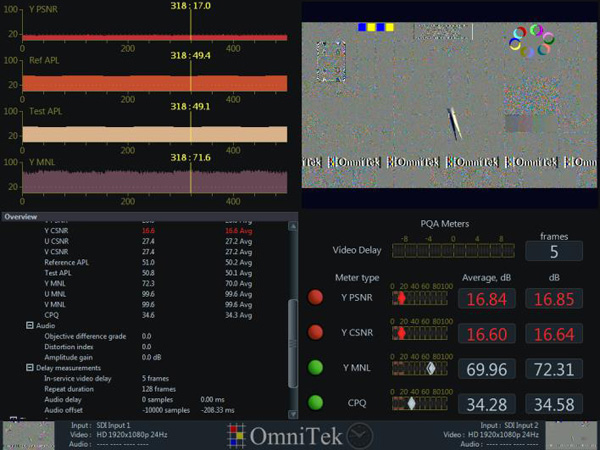 The OTR-1001 system is capable of driving high resolutionexternal monitoring displays, and of being operated using keyboard and mouse as well as from the unit's local front panel. It can therefore be used as a digital video and audio analysis system, connected to a keyboard, mouse and monitor (KVM) switching system allowing a single unit to be accessed and shared by multiple operator positions within a facility. www.omnitek.tv