EVS XT4K Servers Power UHD 4K OB Trucks in Europe & North America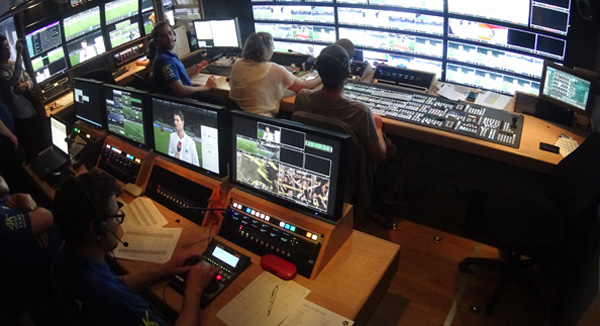 The XT4K is EVS' first dedicated 4K production and replay server. Launched at IBC2016, it has four configurable 3Gbps SDI I/O 4K channels and continuous loop recording of every input. It uses 12G SDI for single, uncompressed UHD 4K connection, and for Quad-SDI supported by either 2 Sample Interleave mapping of a 4K picture onto four HD sub-images, or Square Division which splits the 4K picture into four HD quadrants carried on four synchronized SDI signals.
So far, some major outside production and broadcast services companies including Mobile TV Group, NEP Europe and Gearhouse Broadcast have integrated EVS XT4K servers into their OB vehicles. One of Mobile TV Group's two mobile units, 39 FLEX 4K, and Gearhouse's Columbus 4K vehicle will be displayed at NAB 2017.
The XT4K server enables native support for XAVC-4K Intra encoding and decoding without transcode or further degradation of content workflows. As a 10-bit codec, this enables HDR productions. Users purchasing the XiP on-board option for the XT4K can design an IP-based system with direct connectivity as well.
All together, XT4K serves as a live production backbone focused on the quality of the 4K viewing experience, plus speed and reliability. The XT4K comes with EVS' LSM - live slow motion - production functionality. LSM is the part of the EVS servers' OS that allows users to control the XT3 video server with the interactivity needed for instant replays and slo-mo video clips. The server can record over 130 hours of 4K-UHD content without affecting the LSM system.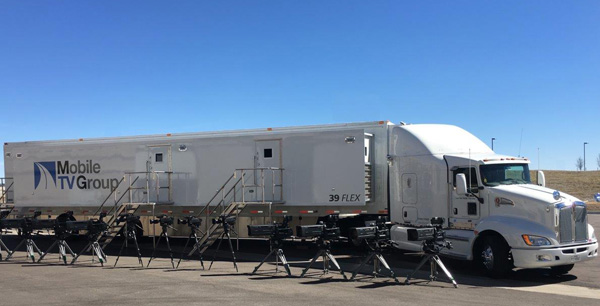 Mobile TV Group - 4K Truck Upgrade with EVS XT4K
Live production facilities provider Mobile TV Group has configured two live production trucks in the lead up to the 2017 NAB Show with equipment including servers, effects telestration and connected media tools. One of the mobile units, 39 FLEX 4K, will be displayed at NAB. It has already been used to cover events in UHD 4K across the US and is now to gain three XT4K live production servers.
Due to this integration, Mobile TV Group is now able to ingest 4K feeds, and the XAVC-4K Intra 10-bit codec enables HDR production as well as the two-sample interleave format for QUAD-SDI transfer. Should it become necessary, the server has expanded support for 12G-SDI and native IP connectivity. Moreover, the facility can now switch from a total of 12 UHD 4K channels to over 30 full-HD 1080p channels whenever needed.
39 FLEX was most recently deployed to Carmel-by-the-Sea in California for the AT&T Pebble Beach Pro-Am Golf Tournament in February. There were three LSM operators for the 4K production, all running 2in 2out in XAVC-Intra class 300 codec at 600 Mbps. The operators used EVS' XNet allowing access to all content on connected XT3 servers on the network, to transfer clips and exchange content between the three servers, using the same processes they use to work on an HD production and needed no extra training or information.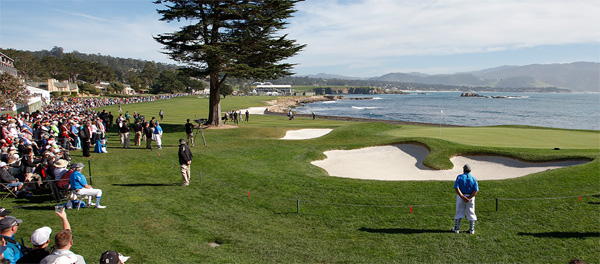 Mobile TV Group's 41HDX mobile production facility, which is completely new, will also be installed with EVS live production servers. The integration of three XT3 servers in its ChannelMAX configuration makes more than 12 channels of configurable I/O available per server to the Group's productions, and includes Dual-LSM functionality allowing two operators to use a single server at once.
Also installed into 41HDX are EVS' Epsio FX for graphics effects and synchronized data insertions, XFile3 to backup, stream and restore content in any format from more than one destination, and a C-Cast Connected Agent. Using Epsio FX the operators can add visual effects to replays including data visualizations calling on separate graphics systems, backup and restore live content through Xfile3 when operating in the field, and deliver media to multiple locations via the Connected Agent's SaaS cloud platform.
When working with clients that have C-Cast Xplore live content web-browsing interface installed in a production base, 41HDX gives them direct access to live multi-camera feeds and content stored on EVS servers inside the mobile unit, via the same Saas cloud. Production teams can work remotely with content, regardless of location, and move and manage live media between multiple sites.
NEP Europe - Two UHD 4K Supertrucks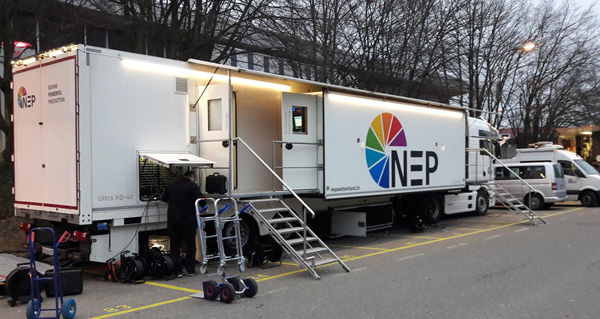 Earlier in February 2017, NEP Europe finished building two new UHD 4K supertrucks as OB facilities used to cover Switzerland's Raiffeisen Super League football for pay TV broadcaster Teleclub, who are interested in delivering more immersive UHD viewing to fans.
NEP's UHD-41 and UHD-42 vehicles both run four XT4K live production servers that supply interactive media sharing functions between the two trucks using EVS' XHub3 high-bandwidth sharing network with 10 Gigabit connectivity, enough to support live 4K replay and highlight content creation for Teleclub.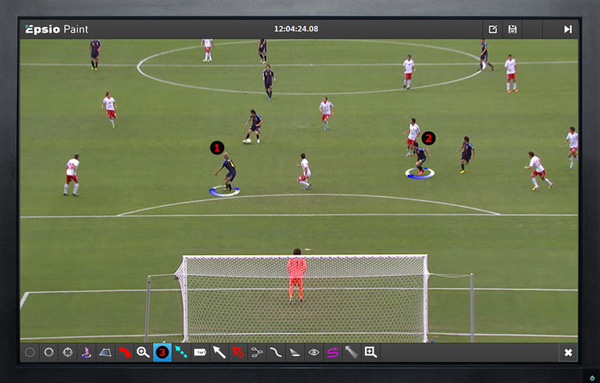 The trucks' workflow includes EVS XFile3, a 2U chassis hardware and software live file archive and transfer system that has been optimized for UHD 4K workflows in order to meet new file-based requirements. This set-up acts as an integrated file-based media gateway and back-up system so that the teams can work on live UHD 4K growing files, which are recorded on removable drives or network storage. File-based media can also be imported into the XT4K servers with UHD up-conversion if necessary.
The two new NEP OB trucks implement the EPSIO Paint telestration effects system in a UHD 4K configuration for the first time. The operators can augment broadcasts with eye-catching telestration effects such as player highlights, spotlights, lines, arrows, magnifiers, zones and free-hand drawings in a resolution that matches the imagery. The effects are added using the same LSM Remote controller.
Gearhouse Broadcast - Live 4K-UHD Sports & Entertainment
Columbus, Gearhouse Broadcast's new 4K mobile unit, is one of the most recent production facilities to take on EVS' XT4K UHD 4K live production servers. Officially launched in March 2017 to service the North American market, Columbus has been specifically designed for live 4K UHD sports and entertainment productions. The truck will be shown for the first time at NAB 2017.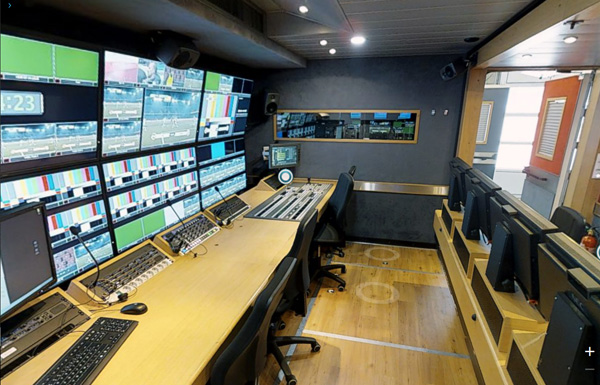 Gearhouse chose to build the XT4K servers into Columbus mainly because of the flexibility and versatility it would give them to integrate the unit into diverse types of systems into the future. It has been built with the XiP on-board option for compatibility with up-to-date native-IP, traditional SDI or hybrid production workflows as needed.
Also, the XT4K's creative and connected capabilities will give them access to higher resolutions and formats, including HDR due to its XAVC-4K Intra 10-bit codec, for live productions. Further to the servers' four channels of uncompressed UHD 4K or 12 channels of HD/1080p, more channel density can be added when using the XT4K in ChannelMAX mode, as in the Mobile TV Group's 41HDX - see above. www.evs.com