Canal+ Spain displays content on a 45m2 video wall from RPG as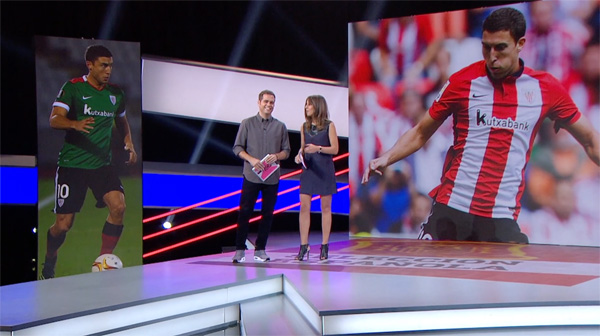 part of its sports show 'Mucho Más Deporte', supporting the three
output channels with a Viz Multiplay control system.
---
Vizrt Viz Multiplay Drives Three-Tiered Video Wall for Canal+ Spain
Spanish satellite broadcasterCanal+incorporates content played on a 45m2 video wall from RPG as part of its sports programme,'Mucho Más Deporte'- Much More Sport.
The video wall is made up of three main sections - a left video wall, a right video wall and a video floor – and uses aViz Multiplayvideo wall control system to support three output channels. The channels include a series of graphics and video 'events' that trigger aViz Enginereal-time rendering and compositing system, and the screens can be of different resolutions and aspect ratios. This system gives Canal+ producers a direct way to control studio screen content from a single interface.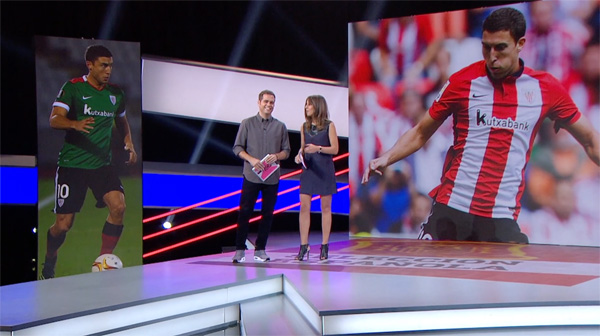 Javier Riloba, head of production at Canal+ Spain, said his team, including the presenters, especially appreciate that the system is relatively simple to use. "Because of the variable nature of the show, we need a lot of flexibility in our studio screen configurations. With Viz Multiplay we can control an individual screen or trigger content up to multiple screens simultaneously. We can also build custom presets allowing the positioning of content in the video wall to be changed live with animated effects - all controlled with one click on the touchscreen."

Because the programme runs on a daily production workflow, it is relatively easy for producers to create content for each show without the assistance of a designer. UsingMedia Service– a tool that is part of the Viz One media asset management system but does not require a full MAM installation – the journalists drops any media files they need into a watch folder on the Viz Engine compositor. The files are then immediately available to be placed in the video wall.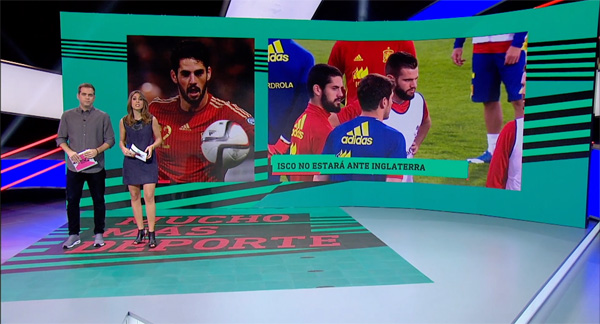 "Media Service made the workflow that the staff use to build a broadcast more timely and precise. The drag-and-drop functionality of the tool allows us to have content ready for air immediately and enables us to quickly build up a database of searchable videos and images within the video wall workflow," Javier said.

The video wall appealed to Canal+ Spain because it displays content and reshapes their show to help tell stories in a compelling way for a particular audience or moment. It is also created with software-based tools that the staff at Canal+ Spain are already familiar with.www.vizrt.com