IP-based KVM Opens a World of Potential for Broadcast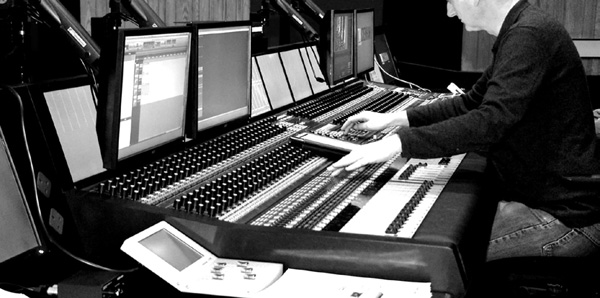 Substantial R&D is now focused on all-IP networks, aiming to improve communication and data transmission via IP network systems and services. Broadcasters and other organizations that need to move media recognize that IP-based data packet transmission helps make it possible to develop new services and applications - independently from the existing network infrastructure.
Recent developments involve network infrastructures to be complemented by all-optical networks, which will allow application- and content-routing and switching. Post-IP networks are also in development, capable of supporting multiple domains and wireless mobile networks. 5G will be an example of the convergence of mobile communication and parallel existing broadband network services - devices and applications will automatically select the network that keeps latency to a minimum.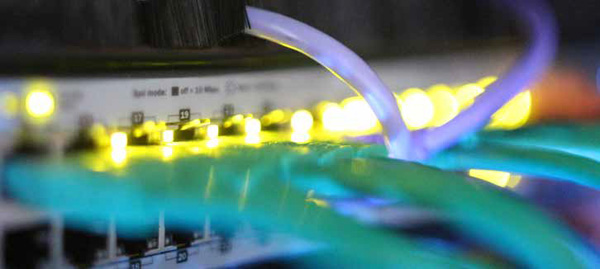 Existing and future transmission rates, new methods of data compression and better transmission standards are expected to support bandwidth-intensive services and applications. John Halksworth, senior product manager at Adder Technology in England notes that in March 2017, the UK Government announced a £200 million investment to "fund a programme of local projects to boost the roll-out of full-fibre broadband connection vouchers for businesses".
Similarly, in the US, the country's second biggest cable company Charter has promised to put forward $25 billion on improving broadband infrastructure and systems over the next four years. John said, "Similar investments to these are happening all over the world, and each one is helping to fuel the drive towards an IP-based future. Whether it's in the broadcast industry or beyond, we are seeing a steady transition towards businesses adopting an IP-based infrastructure."
Proprietary and IP-based KVM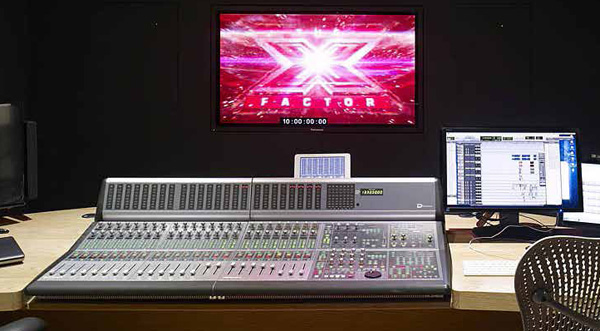 Adder Technology design and manufacture KVM [keyboard, video monitor, mouse] switches, extenders and IP systems that allow the user to remotely control multiple computers and applications from a single workstation. The company finds that the adoption of IP systems has had a major impact on the future of KVM.
"The very earliest adopters were using what is known as proprietary KVM, which involved buying and building an entire IT infrastructure that was specifically designed to be compatible with KVM. Unsurprisingly, this was an extremely expensive way of implementing KVM, and limited the number of organisations that were able to replace their infrastructure," said John. "What is more, such a change always resulted in disruption to operations while the infrastructure was being replaced or fixed."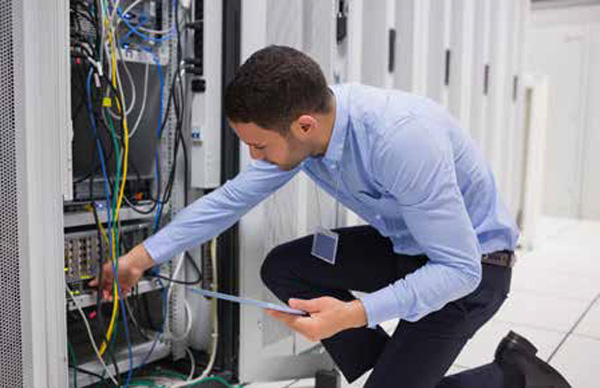 However, IP-based KVM has changed the way the infrastructure is implemented and used. It delivers the same basic functionality as proprietary KVM - the remote use of external computers and applications from a single workstation - but introduces a level of flexibility and control that changes and expands its overall potential. Most important, because it is set up via internet protocols that already exist instead of installing new ones, it can be implemented more easily into businesses' existing IT infrastructures, minimising operational disruption and saving costs.
Owing to those two factors, flexibility and cost, John remarked that IP-based KVM is now a benchmark for all KVM systems, both for companies like Adder and for customers. He said, "It has become one of many industries that has been proactive in adopting IP adoption in broadcast. Consequently, companies have been able to realise the opportunities that IP-based, high performance KVM can bring to their production and post-production environments."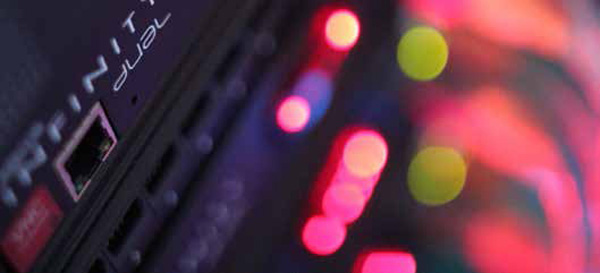 Broadcast Production
Outside broadcast trucks are now quite commonly used, but the nature of the vehicles mean that they are limited on space. Supplied to clients with a full complement of equipment and staff working side-by-side to make broadcasts run according to plan, OB trucks remain extremely cramped working environments
With IP-based KVM, this space can be made more flexible and comfortable. Most of the computer equipment can be placed in another part of the truck, away from the main working area, and staff can switch between monitors from a single workstation, which frees up more space. With direct switching between applications and no latency across the network, the environment becomes more comfortable and efficient.
Gallery control rooms generally have more space than OB vehicles but still have space-related challenges owing to their dependence on computers and processors. The facility's bulkier hardware is often located inside the control room, taking up space and generating heat.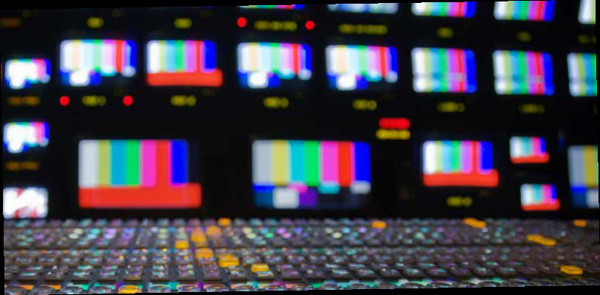 Using a KVM network means that all of the necessary equipment can be placed in a different room within the building or, depending on the strength and reliability of the network, within a different building. Another possible advantage of being able to use a dedicated server room instead of sharing space with employees is more options regarding access, security and temperature control. Under favourable conditions, the machines are likely to be more reliable and have a longer active life.
John said, "The OB truck and the gallery control room are both existing environments that require very specific IT infrastructures, and so it would have taken a lot of hard work to try and implement proprietary KVM into their workflows. IP-based KVM however, fits relatively easily into their existing infrastructures and networks."
Post Production
Simpler implementation and the ability to remotely locate computer equipment are as important to IP-based KVM in post production as they are to production, but the potential to improve performance is of special value for post.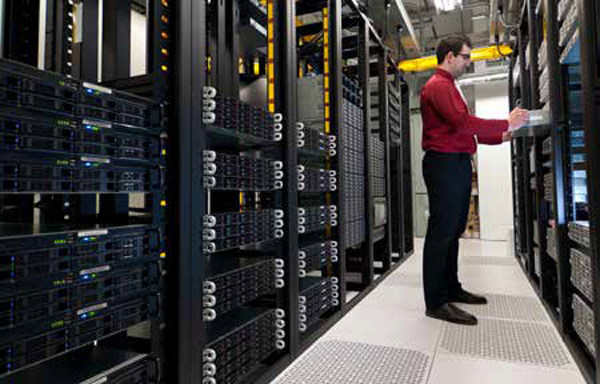 Unlike systems that typically require sacrificing quality to maintain ease of use, IP-based KVM allows users to control several different computers and applications without degrading picture or video quality. This is significant because anyone working with equipment in a post-production suite needs to be completely certain that what they are seeing on the screen is both accurate and as good as it can possibly be.
IP-based KVM also creates another interesting opportunity for a studio to add value to its services. The team can design a customised suite of programmes and applications specific to the requirements of the operator or customer that is using the system. Once defined, the user can then switch smoothly between just those pre-defined applications and resources, while the team can tweak and customise each suite for efficiency and performance as projects and conditions change.
John said the difference between the high maintenance, expensive limitations of proprietary KVM, and the more flexible application and simpler operation of IP-based KVM, will be important to the future of the approach. "Although it is used now within many industries, it seems to have captured the interest of broadcasters in particular," he said. "This adoption will continue as further investments are made in IP and systems infrastructure generally." www.adder.com