SAM VIBE Integrates Masstech for Real-time Content Delivery & Exchange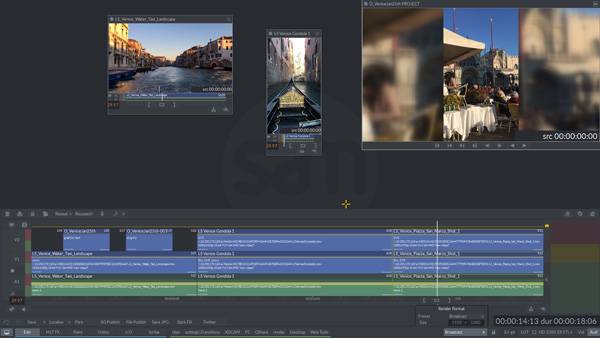 SAM VIBE for news and sports production is a fast, combined workflow that a single team can use to create and deliver content to social media, the Internet and TV in real time. It aims to speed up and simplify how television and multi-platform video newsrooms manage and move content between production, archive and distribution processes. The VIBE workflow uses SAM's sQ Servers with standard IT storage as a scalable platform.
SAM notes that some news producers now regard the ability to turn news stories and programs around quickly, from a single production team, as a competitive advantage, owing to the more frequent use of mobile devices for content consumption. Also, to support user-generated news content as a source of material, SAM VIBE allows input from any device.
SAM VIBE is a scalable integration of media storage, production tools and a customizable workflow engine. The sQ Server comprises the components required for acquiring, storing and managing content in a shared production workflow. Within the VIBE workflow, the server runs on standard IT storage and is driven by the VIBE Core, a unified orchestration layer, which manages and controls media wherever it resides. All content is stored and maintained in its original format. The packaging and delivery tasks are automated for output of a consistent quality.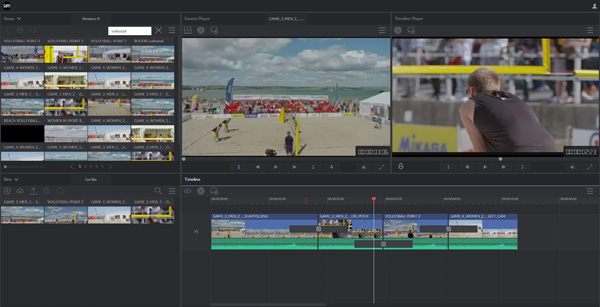 SAM VIBE is accessed through three types of user interface, depending on the application and production tools. For creatve work, you can use either SAM's Rio editor or Adobe Premiere. For browser-based editing, the SAM Go! remote editor is used in the studio or anywhere with an Internet connection. Or, you can use use production asset management tools, including ingest, media management and publishing control.
To archive, locate, retrieve and share news content between sites efficiently, a close integration has been formed between the SAM VIBE and Masstech's media management and archiving software.

SAM VIBE uses Masstech's software to automatically archive news content at the end of each newscast. For each story in the rundown, the corresponding media files are automatically copied from the sQ production and playout servers into the archive, and stored alongside the news scripts and metadata. Content can also be archived to the Masstech system directly from the SAM software interface, independently of the NRCS.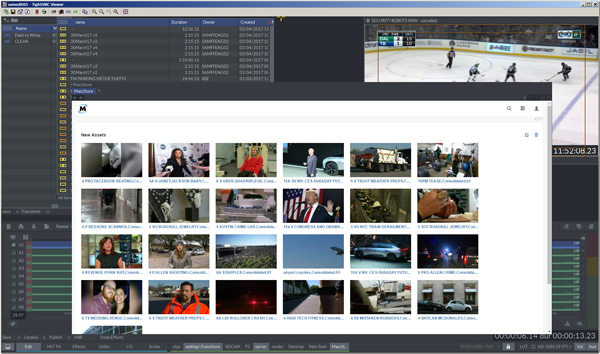 This integration also helps find and retrieve content from the archive. Users can locate stories and clips either with their NRCS' native search tools, or with the new Masstech tools embedded in the SAM user interface. The Masstech-SAM combination can use associated news scripts during searches, making it faster and easier to locate and re-use relevant content. Archived video clips can be previewed within the SAM or NRCS interface, and then fully or partly restored to the sQ servers.

Masstech's newsroom workflows include the ability to exchange content between multiple sites such as station groups. Users can search and retrieve stories and content from the other locations' archives, for example, and Masstech's Media Wire tool feeds stories with video to other newsrooms in their organization with a drag-and-drop action inside the NRCS.
For each of these actions, the Masstech software transparently handles the technical details in the background, including file transfers and associated transcoding to address different NRCS or production platforms between sites. www.s-a-m.com