Omnitek Ultra TQ Waveform Rasterizer Supports HDR/WCG in Broadcast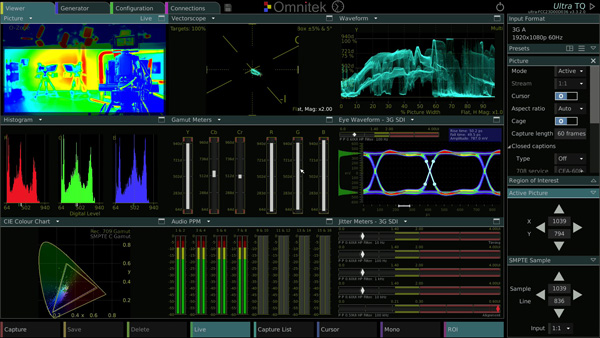 The new Omnitek Ultra TQ Broadcast Waveform Rasterizer, launching at NAB 2017, includes tools to support broadcasters facing the challenges posed by HDR and WCG production. The Ultra TQ analyses signal quality and generates all SD, HD and 3G-SDI formats as standard, with an upgrade path to 4K/UHD if needed. It is designed for broadcast production, engineering, outside broadcast, operations and control rooms.
The device's Analyser instruments include picture and waveform monitor, vectorscope, gamut meters, full audio monitoring and loudness measurement, video timing, video / audio status monitoring, event logging and closed caption logging as standard.
The Picture monitor has a high-quality HD display with closed captions overlay, safe area cages and O-Zone, Omnitek's false colour display for HDR and SDR production.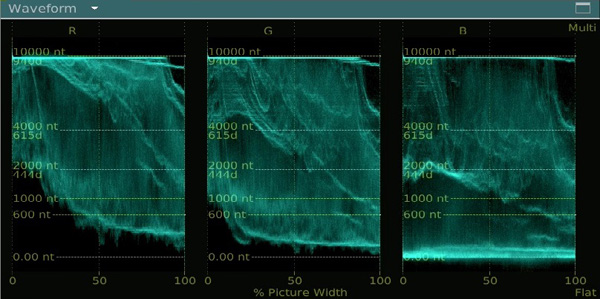 The high resolution Waveform monitor can display YCbCr or YRGB and shows full horizontal and vertical zoom of single, multiple or all line displays. Analysis can be made of full frame video or Region of Interest. The audio meters display 16 audio channels with industry standard ballistics and scales, and the loudness meter supports ITU-R BS.1770 and EBU RP 128 to allow program or continual loudness logging.
Ultra TQ logs all physical and functional parameters of the video signal against timecode, which is useful for program QC and compliance. The integrated line test pattern generator allows the generation of 38 line-patterns. This can be upgraded to a full test pattern generator with various moving and static zone plates and test sequences. Player analysis and advanced physical layer analysis are available as options for use when signal integrity needs to be checked.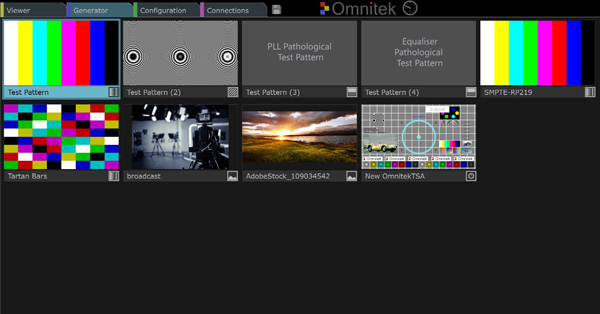 Omnitek plans to continue to roll out new functionality on the Ultra XR family, which includes the Ultra 4K Tool Box, built for 4K/UHD / 12G-SDI equipment manufacturers and 4K/UHD/HDR post production houses.
The NAB software release for the Ultra hardware adds audio and loudness monitoring, better HDR analysis and other functionality, and recently the V3.2 release added Omnitek's O-Zone false colour display for HDR and SDR material, closed caption / subtitle display and timecode-based logging of events. The Ultra TQ can be seen at NAB 2017. www.omnitek.tv