ITN Productions Moves Up to 12G-SDI on Blackmagic Infrastructure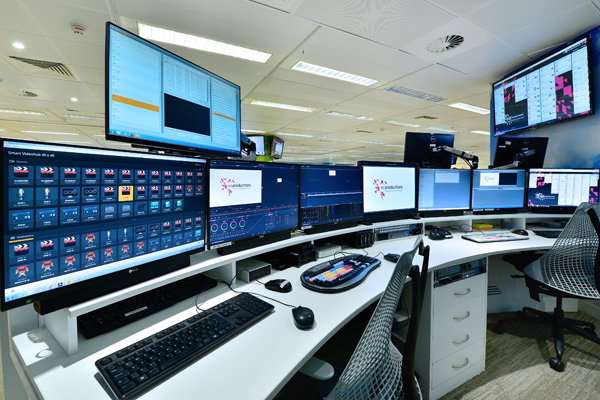 ITN Productions has expanded its post production capabilities following an investment of £1.4 million in a new facility that was originally planned as an in house resource to serve its Central London HQ. However, it has now grown to a facility of more than 50 edit suites that carry out all video post production tasks for ITN's creative and commercial division.
ITN Production decided to upgrade and expand at a time when its existing post production facilities had reached capacity, and there were other motivations as well. "The principle driver was a need for more flexibility to handle the more diverse types of production and program formats we now produce," said ITN Production's head of post production, Olly Strous. "For example, we had to be able to support demands for 4K and UHD broadcasts."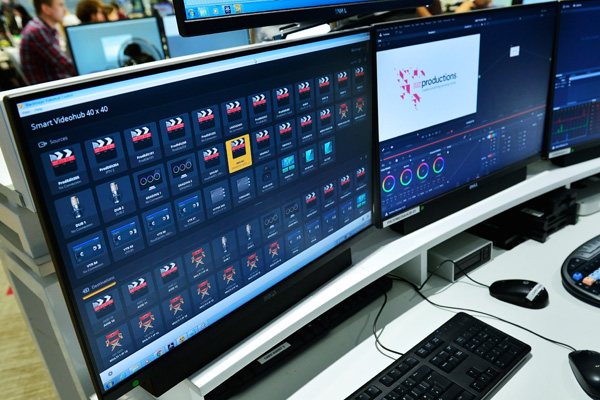 Therefore, ITN chose to move into space underneath their headquarters and build a facility based on the 12G-SDI standard, which supports higher resolutions, faster frame rates and wider colour spaces than 3G or 6G. It also supplies four times the bandwidth of full HD so it can handle UltraHD 50p signals. Like HDMI, it supports 2160 resolution, but through a robust, secure cable.
"Our business is growing so rapidly that spotting trends and being able to engineer and test an environment to support growth technically has become very important," Olly said. "Rolling out 12G-SDI now affords us a small amount of growth tolerance to support UHD at higher frame rates, which is our intention for the near future.
ITN is using Blackmagic Design Smart Videohub 40 x 40 routers for signal management. "We considered IP for this phase of expansion over SDI but because a universally agreed standard still doesn't exist, we weren't confident of the timing," he said. "For that reason, building the system on Blackmagic Design 12G-SDI hardware seemed the likeliest option to meet our immediate UHD requirements within the budget and also meant we could deal with a single manufacturer, using infrastructure that was designed to work together."

Because 12 of the new suites handle transmission (TX) and receiving (RX) signals, single link 12G-SDI was used, which allowed them to run with a quarter of the quantity of cables they would otherwise have needed. Fibre was installed at the same time to support their future plans to move to IP.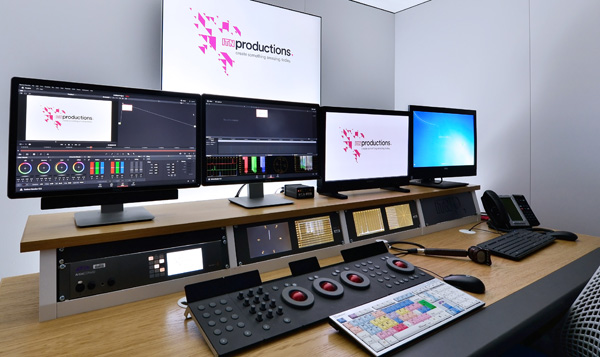 The new infrastructure also incorporates standards and frame rate conversion as part of the workflow to retain flexibility at all stages of post processing. "We have installed two Teranex Express boxes wrapped around our video matrix. We can route the video from one deck through the Teranex format conversion, and then out to any other deck without pulling cables or changing connections manually. The fact that all the processing is done in real time is very helpful as well." All online editing and grading is completed in DaVinci Resolve Studio.

Incidentally, ITN has installed a video wall in their foyer that involves a picture-in-picture display for which Olly configured a set-up with Blackmagic's MultiView 4 and MultiView 16. "We daisy chained the multiviewers into the router matrix, which means we can route any media to any of the 16 screens, and then also place the 16 screen output inside the four screen if we want to." www.blackmagicdesign.com