EVS In-Stadium Replay Delivers Home-Field Advantage for NY Giants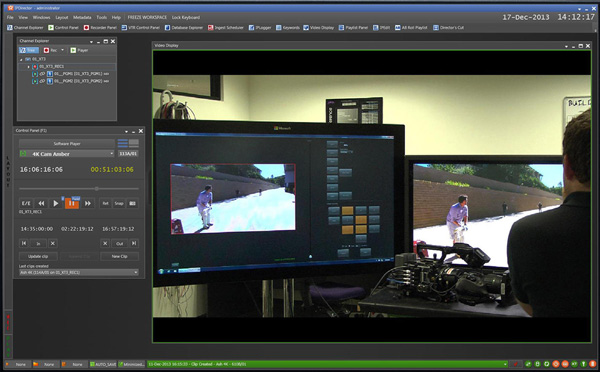 The New York Giants are eight-time NFL champions, including four Super Bowl titles, and have been a part of the League since its earliest days in 1925. The Giants are joint-owners of their 82,000-seat home venue at MetLife Stadium in New Jersey, where they regularly play sell-out games.
NFL teams on average win 57% of their home games, and therefore the Giants take care not to underestimate the advantage a team has when playing at their own stadium. Familiarity with the facility and the enthusiasm of local fans both contribute to winning games. Further to that, teams can now deploy live video broadcast systems internally, within their stadiums, to improve the home-field advantage. Like most professional sports teams, the Giants display live instant replays on in-stadium screens - not only to connect with fans, but also as a valuable resource to coaches.
During any game, each team's head coach has two opportunities to challenge a ruling on the field by an official. Coaches need to be certain before doing this because if their challenge is incorrect, the team must forfeit one of their time-outs, which are key assets in a game of strategy like football. The Giants saw their in-stadium replays as an opportunity to give the coaches a more effective view of the action, making them better informed before challenging a ruling.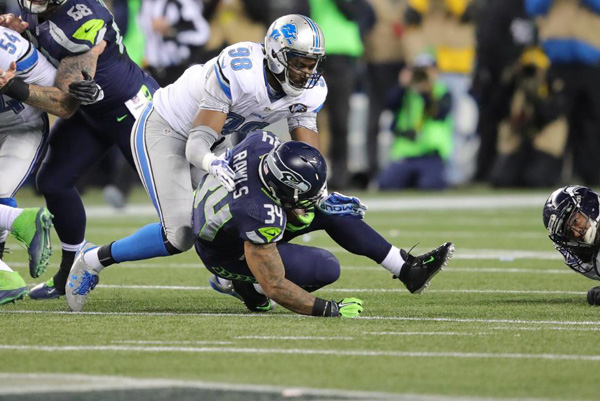 The Giants' video team decided to implement a dedicated replay workflow during an upgrade to Metlife Stadium's control room. The system includes two new EVS XT3 live production servers used to manage and repurpose the live video captured on gameday. One server is configured in Dual-LSM (live slow motion) mode, which means two operators create content from the same server. This is integrated alongside an LSM Connect interface and IPDirector content management system, which gives access to and control over EVS server live video content, for the day-to-day in-venue video replays in an HD video workflow.
The second server was implemented into a UHD-4K setup integrated with the Epsio Zoom application, which has tools that can give coaches a better close-up angle on the game. Instead of adding another camera with a zoom lens, the view can be generated through a touchscreen interface.
The replay operator defines the high-resolution image to be reframed, using LSM controls to cue the clip and play back with integrated zooms. The HD window and all associated movement are saved as metadata with the clip for recall later on. Also, because the application includes integrated virtual camera zoom and keyframing functionality, you can zoom into a clip or track the action with interpolated keyframes.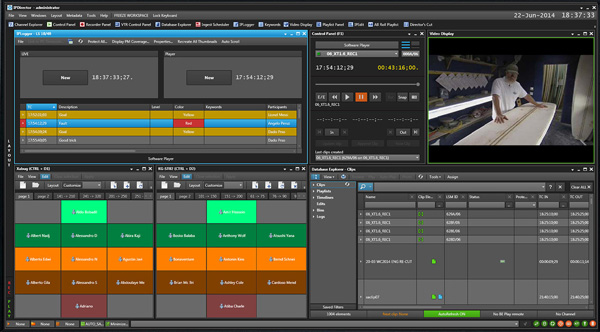 The Giants' UHD-4K workflow ingests live feeds from two Sony HDC-4300 UHD cameras, one in each corner of the field, that EVS operator Jordan Rebimbas uses to create replays supporting coaching decisions. On average, four times per game calls are made on the field that could result in a potential challenge from the Giants' coaching staff. When this occurs, Jordan has six to seven seconds to create a replay for them to review. He creates the replay on the LSM remote and then – from the same controller – uses Epsio Zoom to zoom into the replay, creating a more in-depth, closer angle for a better view of the controversial play. Part of the workflow's speed comes from the direct link between the XT3 server and the two Sony field cameras.
VP and Executive Producer Don Sperling works with Jordan and decides whether the zoomed-in replay would be beneficial for coaches to see, and ensures it plays out correctly on the in-stadium video display boards. From a booth overlooking the field, Don can see everything happening on the field as well as all available camera angles using a multiviewer. If needed, they can choose another angle to show the coaches.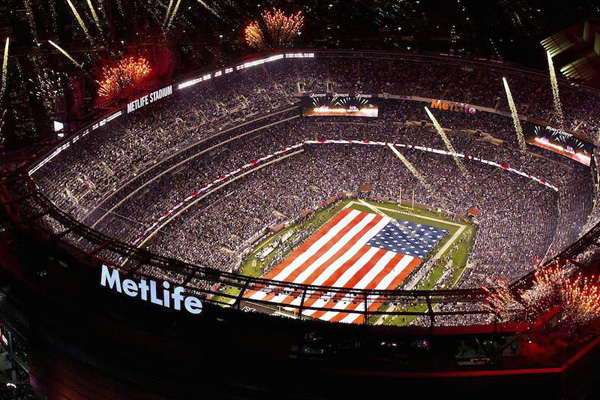 Also, because Epsio Zoom is designed in particular for operators who use 4K content to prepare replays for HD playout, Jordan can zoom in up to four times to output a HD image without losing resolution, giving coaches the clearest possible view of what is happening on the field. The two 4K cameras used for this are the Sony 4300's in the slash position – that is, mid-way up in the corners of the stadium - to achieve full field coverage.
Once the replay is created and found beneficial for coaching, it is played out on the XT3 server to four 9,000 sq ft screens inside the stadium. Coaches have a chance to see the play in question from a new perspective and decide if they want to challenge the officials' call. evs.com