Cinegy Multiviewer 12 Gains Software-based Efficiency & Flexibility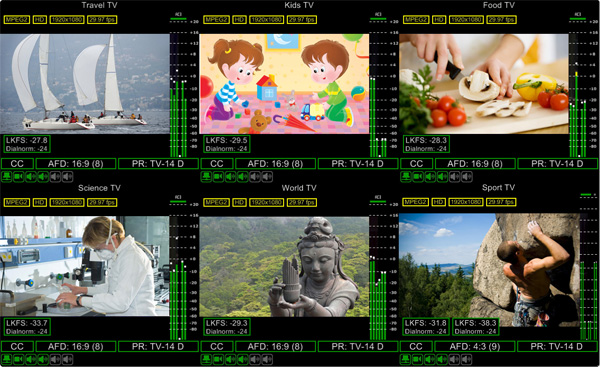 Cinegy Multiviewer 12 is now more flexible and efficient owing to updates to its version 12 software, allowing users to set up commonly available, professional servers with mid-range NVIDIA graphics cards to decode 24 channels of HD.
Cinegy attributes the improvements to ease of use and inexpensive implementation to the increase in the power and efficiency of CPUs generally and, more importantly, in GPUs such as those that NVIDIA now produces. Consequently, Cinegy software is able to offload most of the processing onto the GPU to take advantage of its power, which makes building a software-based multiviewer more efficient.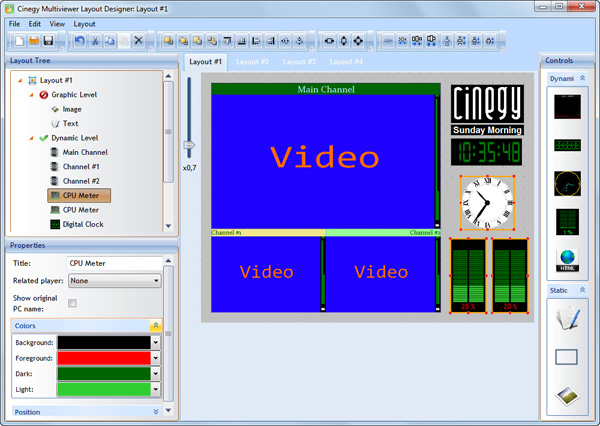 Cinegy Multiviewer 12 can also share RAM with all related Cinegy software running on the same machine. Previously, if users wanted to take the output from Cinegy Air PRO, Cinegy Live or Cinegy Capture and display it anywhere else, they would have to go back to the real-time transport protocol level – that is, create an MPEG transport stream and then compress and decompress it, typically a tedious process. Through Cinegy Multiviewer 12, users can create a machine-wide frame buffer and instantly share that output with Cinegy software applications running on the same system.
For example, the ability to share RAM is quite an efficient way to generate a quad-split preview. Although displaying up to 16 or more pictures on a screen is not necessarily a challenge, the multitasking functionality of the Version 12 software now includes associated improvements to usability such as Dolby decoding, reactive PPM loudness measurement, telemetry for loudness measurement, metadata display identifying stream types and all of the major captioning formats with teletext decoding. www.cinegy.com