Alston Elliot Masters Graphics with ChyronHego, Vizrt & Bluefish444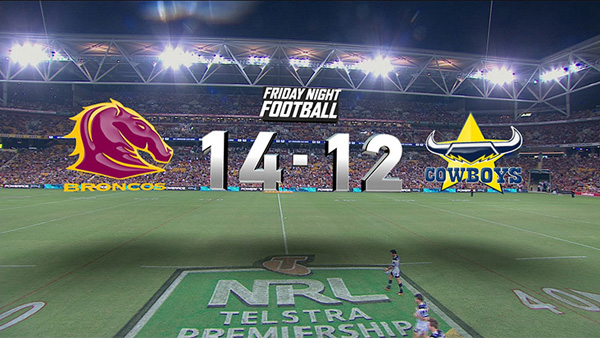 Alston Elliot graphics production company specialises in televised sports graphics and data systems, and also serves as technology partner to broadcasters if required by supplying turnkey graphics systems and custom output software. In particular, football broadcasters such as the English Premier League, FA Cup, Europa League and FA Women's Super League have adopted their turnkey services. Other sports they supply to are golf, motorsports, athletics, tennis, rugby league, hockey and fishing.
Alston Elliot is official graphics service provider to the forthcoming ICC Cricket World Cup 2019 and Rugby World Cup 2019. Starting out in the UK in 1992, the company now has offices in South Africa, India and also Australia, where they have designed and supplied a broadcast graphics package for Augmented Reality on Spidercam for the National Rugby League.
The company's graphics creation workflows are based mainly on Vizrt and ChyronHego software, and in Australia are supported by video cards made by local manufacturer Bluefish444. Specifically, the team produces virtual ads and carries out analysis and image insertion in Viz Arena and uses Viz Trio for character generation. Telestration and analysis are done with ChyronHego Paint, and ChyronHego's Virtual Placement handles other virtual graphics. All such work is output through the Bluefish444 Epoch SDI video cards.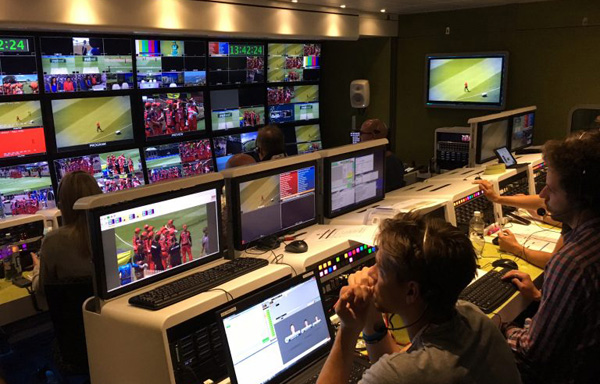 Alston Elliot's team works both from OB trucks at sports venues, as well as at on-air facilities inside studios. This flexibility requires the low latency, multi-channel fill and key characteristics of the SDI I/O Epoch video card's support. Ed Lopes, Operations Manager at Alston Elliot Australia said, "Bluefish444 video cards integrate directly with our on-site requirements and equipment, and make it possible for us to limit the size of our footprint in trucks."

They have, in fact, integrated various models of Bluefish444 SDI video cards into their systems, especially for mobile setups. Epoch | Neutron, Epoch | 4K Supernova and Epoch | 4K Supernova S+ are installed in their systems, and have been used when covering events such as the Rugby World Cup, the Olympics, NRL and Formula One. During these types of telecasts, the team must be able to rely on their video cards to deliver live broadcasts, for example, and continuously up-dated scoring, statistics and graphics.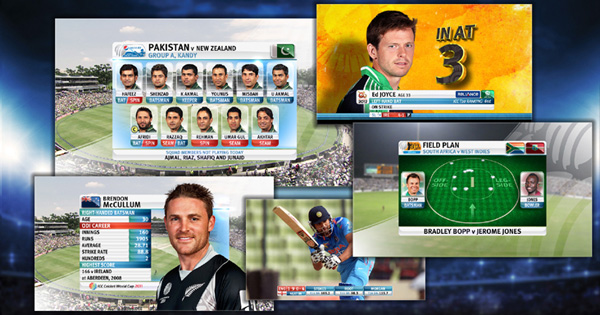 "It's important that the hardware we use is reliable, above all. Bluefish444 Epoch video cards are of very high quality, and the support we receive is extremely helpful," said Ed Lopes. The cards' flexibility is due to the bidirectional nature of the BNC connectors. Switching between setups with both input and output, input only, or output only is straightforward and helps make Alston Elliot's process simpler and more efficient – the same card can be used in different configurations, depending on the application.
The smaller physical size – especially of their Epoch | Neutron and Epoch | Supernova S+ video cards - also keep their installations more compact, but still maintain high enough performance and interoperability with the Vizrt and ChyronHego software. With the future of the sports and broadcast industry in general moving more towards IP-based systems, Alston Elliot continues to work with Bluefish444 on their new workflows such as online video streaming and second screen applications. www.bluefish444.com