NEP Builds IP Remote Production on Sony HDC-4300 Platform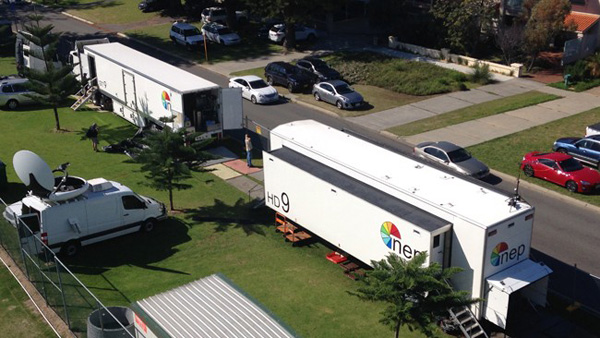 NEP Australia is building two new IP-based remote production systems employing Sony HDC-4300 cameras, IP-capable XVS-6000 and XVS-8000 switchers, and Sony OLED and LCD monitors.
Named the Andrews Hubs, NEP's new systems will connect 29 sporting venues via a high-bandwidth network. Four new all-IP outside broadcast trucks, and seven legacy SDI trucks with new IP layers, will service the two hubs, which are located in Sydney and Melbourne.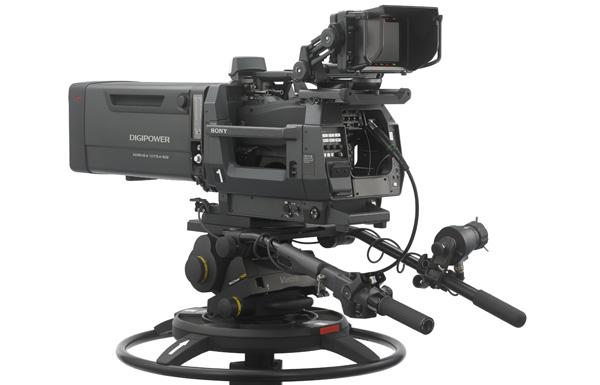 NEP is one of the country's main broadcast engineering service providers, and handles remote production, studio production, video display, host broadcasting and post production. The company's Director of Technology, Marc Segar, said, "NEP committed to building an all-IP ecosystem at the Andrews Hubs and our new trucks at the beginning of this project. We have partnered with Sony on switchers and cameras so that the units would be compatible with the rest of our fleet. The 36 new HDC4300 cameras will be added to the 48 others we have in our current inventory".
The Andrews Hubs will be able to support multiple outside broadcasts simultaneously - the Sony HDC-4300 cameras will be located at the venues, and the event production teams will be based at the production hubs.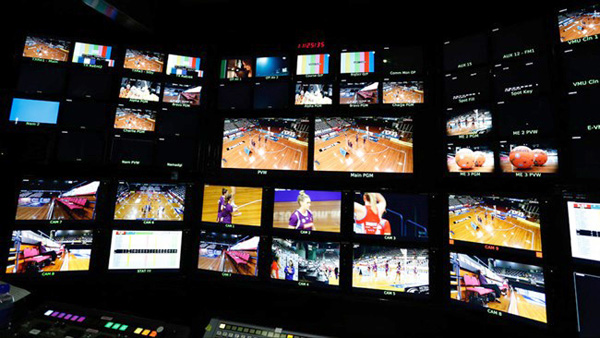 The HDC-4300 platform records 4K and HD video, due to its three 2/3-inch type sensors that are 4K capable. It integrates with HD infrastructures and gear, includinh traditional B4 broadcast lenses, and with 4K live and IP-based production workflows. Optional software upgrades add high frame rate capture - 4K at 2x normal speed and HD at 8x – for super slow motion, and 4K image capture to standard HD outputs.
Ten of Sony's new XVS series production switchers will also be a part of the NEP project. The flexible nature of the XVS series allows the switchers to be used in HD, 4K, SDI or IP-based environments. Thus, from an operator's point of view, there is essentially no difference if the switchers are used in the new IP-based environment, in a traditional SDI-based infrastructure, or in a facility that combines both. The switchers will also be compatible with ST2110, a new SMPTE standard for IP currently under development.

From the entry-level XVS-6000 up to the top of the range, XVS-8000, the switchers can be configured to meet specific requirements of different jobs at NEP. They are typically installed with the ICP-X7000 control panel, another modular, customisable component. The control panel connects to the main switcher processor across the network so that operators can work either in the same facility or at a remote location, separated from the main processor. pro.sony.com.au