IBC2017 Explores UX Transformation and Broadcast Data Analytics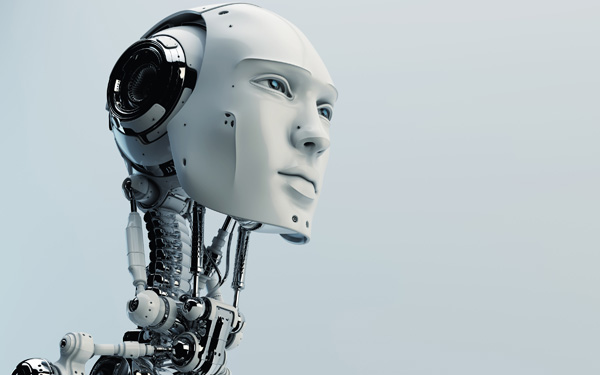 Visitors to IBC2017, coming to Amsterdam 14 to 19 September will find opportunities to learn about new and future trends that are customising and transforming the user experience, particularly at the Business Transformation conference session entitled 'Broadcast is about to be transformed'.
Speakers from Google, Freeview Australia, DMC and DTG will discuss the disruptions currently facing broadcasters, including IP-only delivery, on demand consumption and personalised user experiences, and how they can make the most of these transformations.
The series of Tech Talks on Sunday 17 September includes several sessions focussing on the future. 'Inventing the Future - Decoding the Unknown' is expected to be a wide-ranging discussion in which experts envision the technology and applications we can expect in the near and distant future, and the impacts they might have on humanity. The panel includes senior executives from organisations including BBC R&D, NHK, 21Million, Nuance Communications and Disney Research.
'Artificial Intelligence - Driving the Next Wave of Innovation' looks at the potential for AI, still largely unknown. Attendees will hear from pioneers in this field including Alex Zhukov, CTO at Videogorillas and Yoav Oz, Co-founder of Spotad, about the latest developments in AI, how to harness them and how they might affect companies and consumers.
The session 'In Conversation with...Bots: Messaging and Voice Platforms as the Next Battleground for Consumer' signals that 'The Big Bot Battle' surrounding Chatbots as an interface and service has begun, but there are still many challenges for this nascent platform - including functionality, adoption, monetisation, UX and payment integration. Panellists from organisations including Al Jazeera Media Network, The Bot Platform and TurnUp Music will debate emerging opportunities, challenges and winning applications for the media industry.
In the Platform Futures strand, Arash Pendari, founder of Vionlabs presents 'Future User Experience: Mathematics or Art?', a visual and information driven session with personalisation of content at its heart.
The Auditorium will host a Big Screen Experience entitled 'Future Camera and Presentation Technologies and Applications leading to AR/VR, Immersive Media, and Holography' featuring legendary cinematographer, visual effects supervisor and author, David Stump ASC, and light-field visionary, production executive, and motion-picture innovator Jon Karafin.
In conversation with Julian Pinn, Managing Director of Julian Pinn Ltd, they will discuss new methods destined to revolutionise how we capture images and volumetric light-fields, and how to empower content creators to explore and display their own free-viewpoint creations of both live action and computer generated content within augmented and virtual reality immersive media playback environments, including future holographic displays.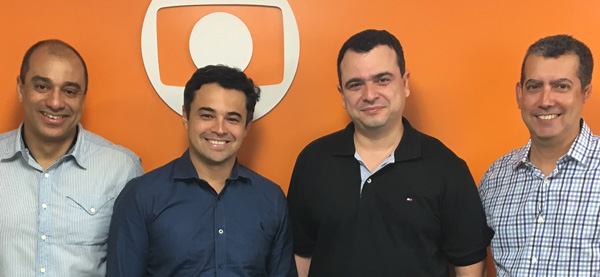 IBC Technical Papers - Data Analytics at TV Globo
The technical papers programme remains an essential feature of the IBC Conference, now in its 50th year. The most influential paper in the programme wins the IBC Conference Prize, and this year's award goes to Marcelo Souza and his colleagues Joāo Castellani, Daniel Monteiro and Carlos Octávio Quieroz from Brazilian broadcaster TV Globo for their paper entitled 'Big data for data journalism, enhanced business analytics and video recommendation at Globo'.
TV Globo has made efforts to bring data analytics into the core operations of their business, and is using the results to completely change their working practices. The paper details three ways in which the company is processing massive amounts of data to achieve its business goals. Using data hosting and processing in the Amazon Web Services cloud, the approaches demonstrate real operational advantages and introduce new skills into operational areas to manage the analytics.
All papers proposed for the technical section of the IBC Conference are subject to peer review by a team of experts led by Dr Paul Entwistle. All papers selected for presentation represent original thinking on relevant technological developments. Of these, the most significant and engaging is selected to win the Conference Prize.
"A lot of people are talking about the potential of big data applications in the media industry, but TV Globo has actually done it and is gaining benefits from it," said Dr Entwistle. "What makes the paper particularly interesting is that the authors talk about three very different applications - using public data to drive the news agenda, using business analytics to understand audiences, and using machine learning to recommend content to consumers.
"We were also impressed with the readiness to share extensive details of what they have done. There is a great deal of information and experience in this paper, backed up with very extensive references – exactly what we hope for in our technical programme."
On behalf of his colleagues, Marcelo Souza said, "We are very proud to be awarded the prestigious IBC2017 Conference Prize, considering the importance of IBC as a forum for the media and broadcast industries. Big data applications are not just a technology matter – they bring us great potential when combined with content and business needs. It also definitely shows that we are on the right path with digital transformation at TV Globo."
The TV Globo paper will be presented in the conference as part of a session on artificial intelligence, on Saturday 16 September at 20.30. The award will be handed over as part of the IBC Awards Ceremony at 18.30 on Sunday 17 September, in the Auditorium. This entertaining and lively show is free to all IBC visitors. show.ibc.org