Mumford & Sons Tours South Africa with ATEM Multicam Workflow
For the first tour Mumford and Sons has undertaken so far to South Africa, local live event specialists Militia Broadcast supplied the camera packages and crew, portable production unit and image projection of the performers during the band's gigs in Cape Town, Durban and Pretoria. The six-show tour just completed in February 2016.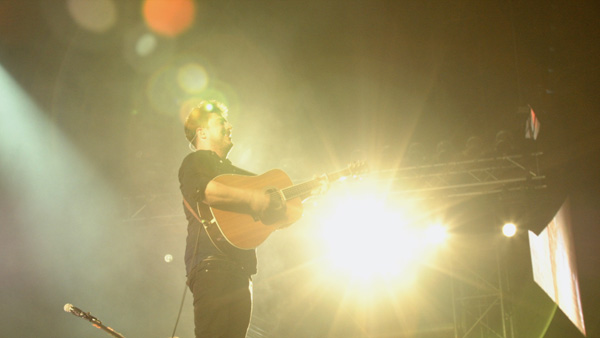 Ahead of the dates, producer Eban Olivier and the Militia Broadcast team scoped the tour's technical rider specifying the production requirements for the shows, and began sourcing equipment and staff. "We spoke with Steve Price, the live show director, via Skype and talked through our workflow, based on a complete Blackmagic Design set-up, to reassure him that it would deliver on his expectations," said Eban. "These included tally lights for the multiple camera shoot, program return for monitoring in-camera, and remote correction to address colour shifts caused by the pyrotechnics on stage.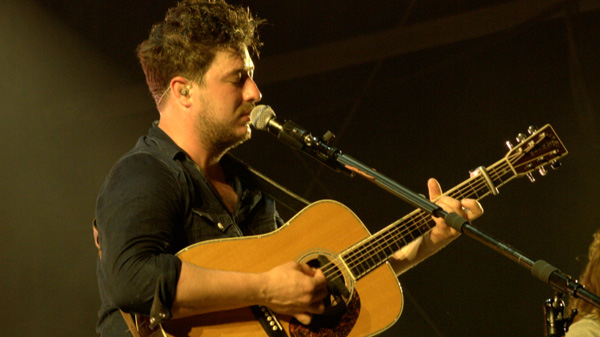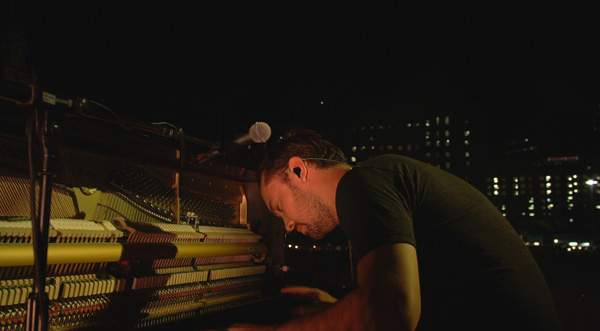 Coverage of the shows consisted of five ground positions, including two Blackmagic Studio Camera 4K with 400mm and 600mm long lenses, two pit cameras with 24-105mm lenses on dollies, plus a shoulder mounted stage camera with interchangeable lenses for capturing any line-of-action shots from alongside the performers, and pick ups. A Micro Studio 4K was also used to capture a reverse-angle shot of the piano, along with two Pocket Cinema Cameras on the drum kits. You can see most of these camera angles in the shots in this article.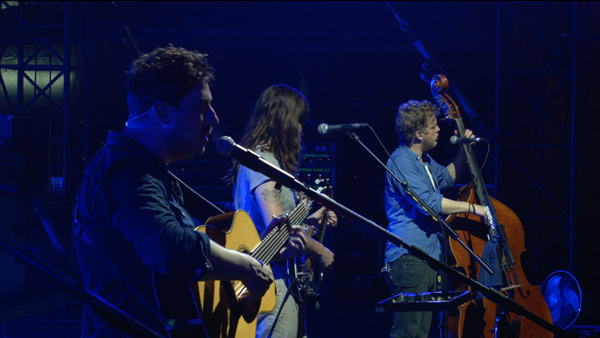 Militia Broadcast ran optical fibre feeds back into the eight channel ATEM Studio Converter and then split each isolated signal to its own HyperDeck Studio Pro for recording while also routing them to the ATEM 1 M/E Production Studio 4K switcher, where Steve produced the live feed for the two big screens that flanked either side of the stage. A pair of 17-inch SmartView 4Ks were used for monitoring, while the colour correction ran through the ATEM's Software Control on a laptop. S1 Sennheiser Aviator Headsets were used for program audio and show calling.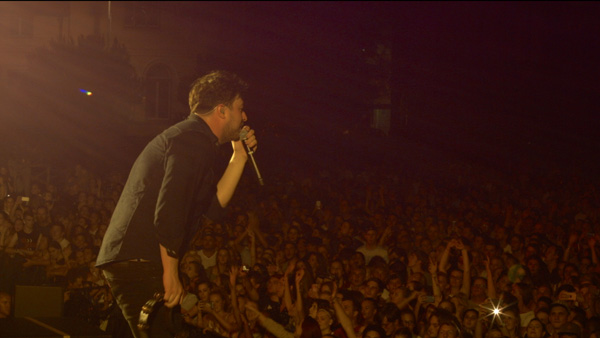 "The all-in-one modular approach of Blackmagic's studio cameras means they are a great match for a travelling tour such as this. You drop down one fibre cable per channel and that gives you camera control, tally and talkback as well as colour," said Eban. "The cameras themselves are robust and take up much less than the usual storage space. They can work effectively for nearly any shot you want, at any given time."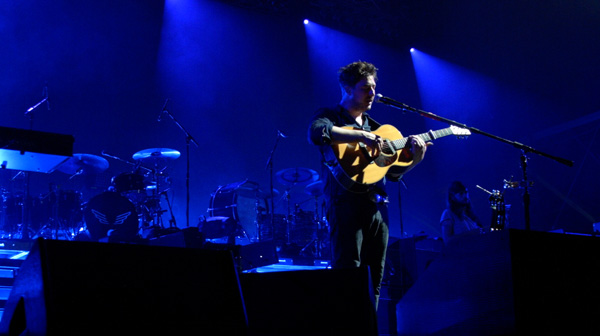 Although Militia Broadcast was confident that this multi-camera workflow would meet the demands of a six date tour in South Africa, because this was the band's first appearance there, Steve had a few concerns. But at the end he said, "Eban and the team were enthusiastic and went out of their way to ensure that I had everything I needed to do my job. Also, having never worked with Blackmagic's ATEM switchers before, I found them straightforward to operate. The camera crew Eban supplied also was first rate. Regardless of the camera system you use, cameras will only ever be as good as the crew you have operating them, and these guys were good." www.blackmagicdesign.com