Bluefish444 Video-over-IP Software API Supports SMPTE 2022

Bluefish444 has developed and released IPConnect, an API making it possible to use industry standard 10Gb network interface cards (NICs) for SMPTE 2022 software de-encapsulation of SDI video.
Bluefish444 manufactures uncompressed 4K SDI, ASI, video-over-IP and HDMI I/O cards and mini converters for professional video production. Now, as the media industry considers its options for adapting to video-over-IP operations, Bluefish444 aims to give more access to alternative interfaces from SDI I/O through its Epoch hardware.
The new IPConnect extension for the Bluefish444 SDK will allow new and existing users to access video, audio and ancillary data via current and future video-over-IP standards – without making dramatic changes to their core applications. SDK developers can gain access to this additional data through a lightweight interface based on architecture that is similar to the existing Bluefish444 SDK.
Initially, IPConnect will allow users to capture from existing SMPTE 2022-6 video sources, across 10Gb network infrastructure. This 10Gb network can be accessed via a standard, off-the-shelf NIC, allowing the use of existing equipment alongside Bluefish444 SDI video hardware. As ideo-over-IP standards mature, and new approaches emerge, these future standards and protocols will be added to this interface.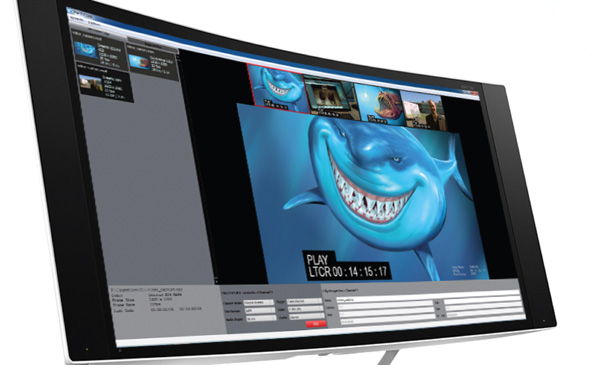 Bluefish444 IPConnect supports 422 single link 1.5G SMPTE 2022-6 capture, 422 single link 3G (Level A) SMPTE 2022-6 capture, 16 Channel Audio Decoding, RP 188 Timecode and Additional Ancillary data
Bluefish444 will be giving a software demonstration of the new IPConnect on stand 7.J07 at IBC Show 2017. Using the new SDK interface, support for SMPTE 2022-6 capture into Bluefish444's IngeSTore software and Avid OpenIO plug-in, and to Adobe Premiere Pro CC.
IngeSTore is a free capture software compatible with Bluefish444 Epoch and KRONOS video cards. It captures several channels of 3G/HD/SD-SDI and now due to the new IPConnect API, SMPTE 2022 Video Over IP, to commonly used media file formats for archive, edit, encoding or analysis. By carrying out several simultaneous recordings from VTRs, cameras and other SDI sources, IngeSTore can make digitisation workflows more efficient.
Other updates to IngeSTore add functionality including additional codec upgrade options, edit-while-record functionality and greater support for shared storage, including Avid shared storage. Bluefish444 has partnered with Drastic Technologies to bring extra codec options to IngeSTore v1.1, including XDCAM, DNxHD, JPEG 2000, AVCi and others. Uncompressed, DV, DVCPro and DVCPro HD codecs are available free in the current version of IngeSTore software.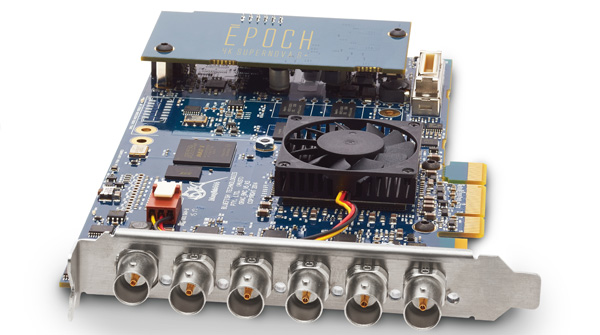 Edit-while-record functionality allows editors using common NLEs to access captured files while they are still being recorded to disk, a process used frequently in live broadcast video workflows and in time-critical environments when media needs to be accessed while live recordings continue uninterrupted. Applications such as Avid Media Composer, Adobe Premiere Pro CC and Assimilate SCRATCH can output SDI and HDMI with Bluefish444 video cards while IngeSTore is recording and the files are growing. www.bluefish444.com