European Commission Employs Telestream Vantage for Content Contribution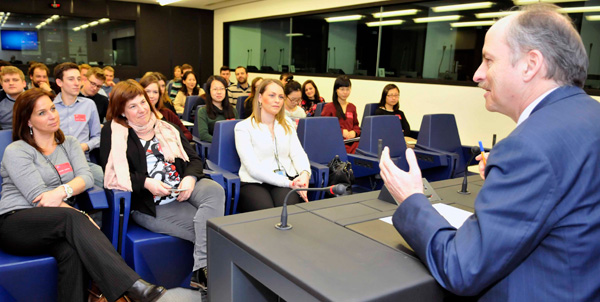 At the European Commission in Brussels, Belgium, the Commission's Directorate General Communications (DG Com) makes audio visual content from all the Commission's activities - from 1948 to the present - available to broadcasters and other agencies.
The organization, which supports strategic internal and external communications infrastructure throughout the European Commission's network of committee and meeting facilities, operates two contribution satellite TV channels, EbS and EbS+. The clean feed content is available free of charge and free of rights through a web portal.
Content Contribution
The job of supplying content appropriate to a broad range of media outlets at once is considerable and requires generating each piece of content as high-res, low-res and audio-only files, together with thumbnail browsing images and 25 different language tracks.
Pre-recorded content is supplied as an MXF file from a Grass Valley GV Stratus server. Transcoding of these files into different file variants for the DG Com distribution system is done through the Telestream Vantage media processing platform, installed to work with Commission's in-house media asset management system. Running on Telestream's Lightspeed K80 GPU accelerated servers, the Vantage system replaces their transcode farm, which was failing to meet the changing standards DG Com now works under, especially in terms of speed and performance.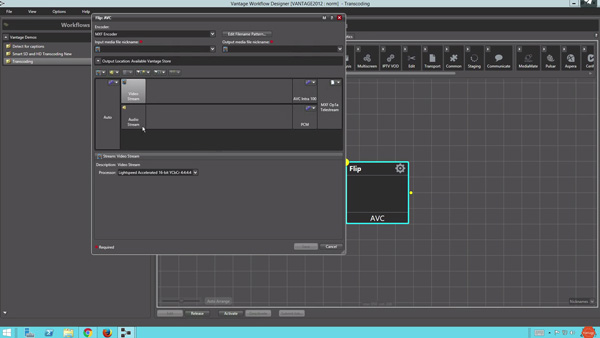 At the same time as the Vantage platform installation in March 2017, a Lightspeed Live Capture system was installed and and went live at the Commission under the direction of Telestream's local channel partner, VP Media Solutions in Brussels. VP Media Solutions also commissioned the system, including design of custom workflows and integration with the MAM system.
Lightspeed Live Capture
Bart Snoeks, TV Solutions Architect at VP Media Solutions, said, "A key motivation for DG Com installing Vantage was the platform's ability to take live feeds from the Telestream Lightspeed Live Capture server and transcode them into deliverable files, even as the event is still happening."
This can work especially well when supplying time-critical content to news broadcasters. With their previous transcode system, it could take two to three hours to produce the web versions of recordings from a meeting that lasted one hour, whereas with Lightspeed Live and Vantage DG Com can deliver that content to the European Commission's website within a few minutes of the meeting's end. This performance makes a difference in the level of service that the Commission carries out.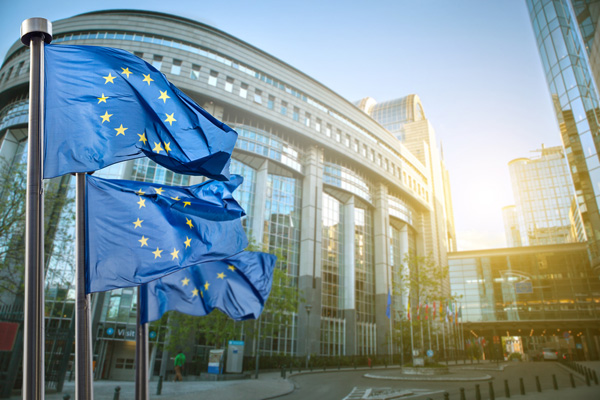 Further to speed, the Vantage system at EU DG Com is integrated with a Telestream Vidchecker QC system to validate the quality of content that is created. Another factor in DG Com's selection of Vantage was its close integration with the Civolution Teletrax watermarking system, which DG Com uses for statistical purposes to monitor content usage and indicate how widely broadcasters and other agencies are using its content.
Vantage v7.1 – Scalability on Public and Private Cloud
Telestream recently upgraded Vantage to version 7.1 with a new scalable deployment model called Elastic Domain, making it possible to use public and private cloud infrastructure to run Vantage. Users can keep a predictable base cost for standard operation levels, and then respond quickly to increases in media processing by allowing a 'bursting' capacity based on the per-day use of extra virtual instances of Vantage. Meanwhile a reporting and billing console monitors their current use of Elastic Domain for them.
This cloud option is possible because the Vantage platform has a multi-node orchestration engine that adapts to dynamic system size and capacity. Its architecture makes adding capacity an automatic operation that reconfigures the network without manual intervention, and makes the whole system agnostic to the underlying hardware and virtualization software. www.telestream.net