Comprimato Live Transcoder Scales to Many IP/SDI Streams for Broadcast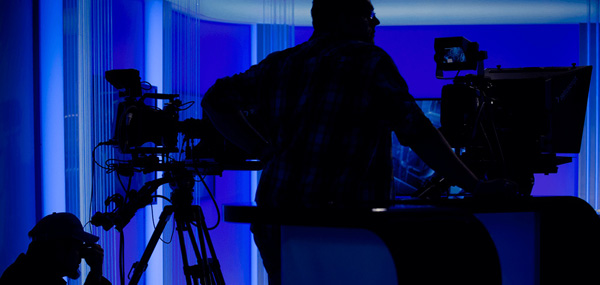 Comprimato has developed the Live Transcoder to supply unlimited scalability, low latency and very high stream density per single software instance. It is capable of processing as many as 70 full HD signals in a single third party standard 1RU server.
Systems architects today deal with many points where multiple signals need to be transported, while retaining the quality at as high a level as possible. Carrying each individually, whether as SDI or as a standalone IP stream, is uneconomic in terms of hardware and cabling. The Comprimato Live transcoder addresses this issue.
The software runs on any standard x64 server device with GPUs, or it can be virtualised in a data centre or the cloud. Comprimato Live relies on the company's expertise in implementing effective codecs as massively parallel processes in GPUs, ensuring the necessary quality at a much lower cost than typical transcoding, usually only hundreds of dollars per stream.
Its architecture means that the Comprimato Live transcoder is completely scalable, ready for new formats like 4K, HDR or 120fps. Codecs supported include JPEG2000 for contribution and distribution, as well as H.264, MPEG-2 and H.265 for distribution, at all bitrates to suit the application. All of this is achieved with an end-to-end latency of no more than 400ms, according to Comprimato.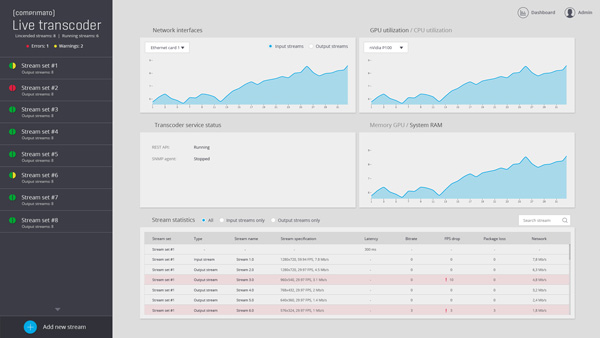 "The modern, IP-connected world opens huge opportunities, but there remain significant bottlenecks," said Jirí Matela, founder and CEO of Comprimato. "The Live Transcoder helps to eliminate one of those bottlenecks, allowing multiple signals to be transported along a single fibre without compromise, with a great deal of control and at a cost-effective price.
"Applications currently range from creating and delivering all the OTT deliverables at the point of origination, to carrying multiple camera signals to a video referee. Once system designers start to use the Live Transcoder, they will quickly identify many other opportunities in which it can solve otherwise challenging issues."
As well as transcoding, the software has the ability to perform varied video processing tasks related to the required delivery formats, including up- and down-scaling, colour component sub-sampling and de-interlacing. It can also insert logos and subtitles, and convert audio formats.
The Comprimato Live transcoder software is now available for download for proof of concept trials. It can be seen in action at IBC2017. www.comprimato.com