NEP Delivers Graphics and AR Display and Control Systems with AJA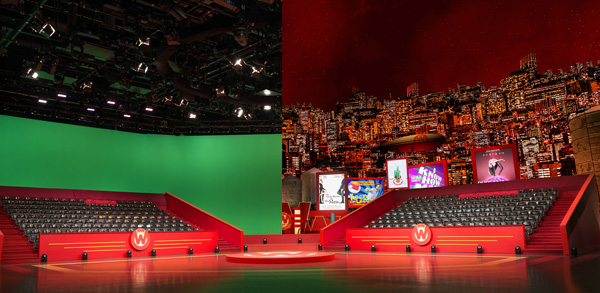 NEP The Netherlands at Media Park in Hilversum owns and operates its own broadcast IT facilities and cloud-native IT media infrastructure. The graphics department of NEP supplies operators to handle development, design and support throughout as a managed service, contributing to projects at each stage of production. The graphics team begins each project by discussing specifications and demands with the clients, and then builds tailored systems comprising software and hardware accordingly.
"The work on each build often involves writing a lot of custom software," said Marlon Etheredge MSc, team lead of graphics development at NEP. "Because the number and type of inputs and outputs are important considerations in our process, we have integrated AJA Corvid I/O boards into a number of systems. The Corvid cards give us a lot of options and are very configurable. If the client needs four inputs or four outputs, we'll go with the Corvid 44, and if they need eight inputs or eight outputs or any combination up to eight channels, then we'll opt for a Corvid 88."
Custom Graphics Systems at NEP
NEP's hub at the Media Park includes satellite downlink facilities, production offices, edit suites, cloud production galleries, an MCR called LiveCenter, playout facilities and ten studios that house IP cameras and various LED displays. Near the facility's main headquarters is a data centre with systems that power studios across the Media Park, including numerous graphics and display systems that use AJA Corvid I/O cards – either the 8-, 4- or 2-channel version - that match the number of inputs and outputs required for each client's production.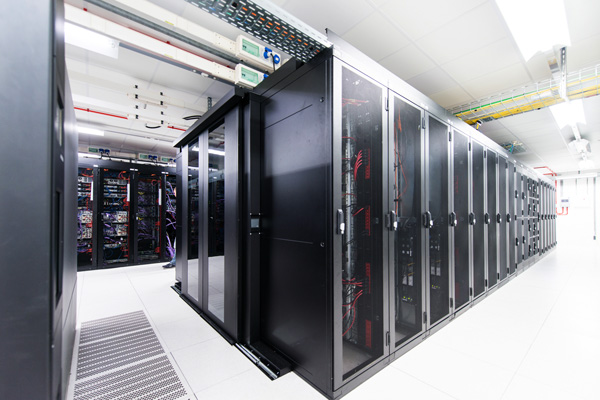 The majority of on-air graphics for productions is designed, built and managed through this data centre via NEP's cloud production platform and 10,000m of privately owned Fibre, then output to displays in each studio. "We've been using Corvid cards in our systems for quite some time now, especially for clients with sports productions, and continuously adding new ones as we expand the number of systems we have at the Media Hub," Marlon said.
Each graphics and display system typically includes custom NEP software, an HP workstation and an NVIDIA graphics card. With Corvid cards built into them, NEP can input SDI channels, which makes it easier to render and output the incoming signal. The cards are also closely integrated with NEP's proprietary SQUARE broadcast and live event title and display management software, which powers different screen set-ups within each studio. A board like Corvid is necessary for simple, low-cost I/O tasks in all configurations.
ROI-DVI Split
Depending on the client's own infrastructure, NEP may also decide to deploy AJA ROI scan converters in its systems for DVI to SDI conversion. Using an ROI-DVI Mini-Converter as a splitter, the system enables one DVI input, an SDI output and a DVI output.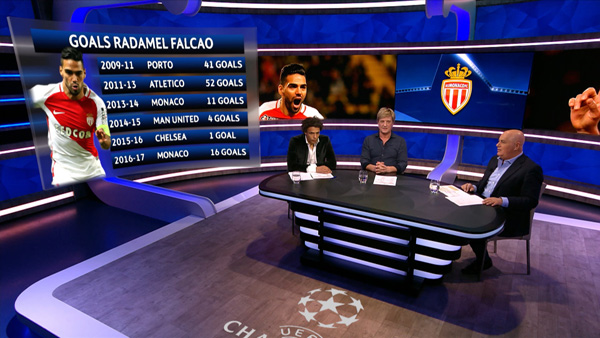 ROI-DVI converters take DVI and HDMI outputs from a computer, to baseband video over SDI. They handle the audio and scaling as well as aspect and frame rate conversion. The user interactively select a Region of Interest from the incoming computer signal and controls how the region is scaled to the output resolution via the device's scaling algorithms.
AJA's Mini-Config software is used to control aspect ratio and frame rate conversion, and shows exactly what the source and output will look like and what formats are coming in and going out.
Stable and Flexible
The ROI converters recently helped NEP complete a client project that required outputting graphics to a display in the studio while also outputting the feed to a video mixer. Using ROI-DVI, they were able to split the signal for SDI for video and a DVI output going to the screen. The same set-up has also been deployed by clients with large touchscreens in their studios.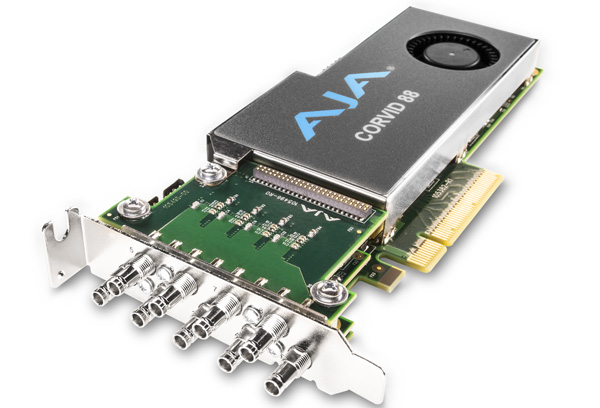 ROI-DVI is very stable with enough flexibility to display rendered graphics onto a touchscreen, while also serving as a way to output full screen images, and the rendered graphics, to the video mixer. The full image is then sent through the touchscreen, with the region selected. The consistent quality of the image means it will blend into a number of different set-ups.
New Workflows – Liberty Global and NPO
At any one time, many clients use the different types of studio space at Media Park to produce and deliver on-screen, post and augmented reality graphics for news, entertainment and sports broadcasts. Liberty Global, for example, uses NEP to build, operate and maintain the complete playout and technical production for their open subscription-based Ziggo Sport channel, a pay-TV service called Ziggo Sport Total and five OTT Internet channels/streams.
Marlon Etheredge and the NEP graphics team has developed various systems that are now used for these Liberty Global broadcasts. Among them are systems for rendering AR graphic overlays, displaying video across multiple in-studio screens and delivering graphics and virtual sets, employing a number of Corvid cards including the Corvid 88.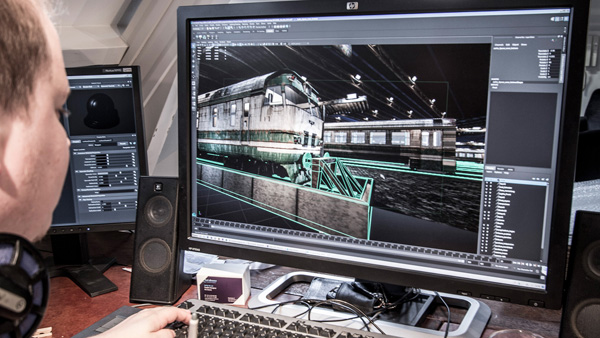 NEP also supplies managed services to Dutch Public Broadcasting, or NPO, including graphics. Its set-up includes nine custom NEP systems that power live graphics production for nine in-studio screens consisting of dozens of display outputs, from large projection screens to LED screens and banners. Each of these systems employs an AJA Corvid 22 I/O board and NEP's SQUARE software, controlling graphics and displaying those outputs to enhance the imagery on the in-studio screens.
AR Graphics Integration
NEP has recently experienced a rise in demand from clients, as well as Ziggo Sport, that want to integrate AR graphics into their programming. Consequently, NEP equipped its studios with tools facilitating virtual sets and set extensions, props, statistics integration, analytics and set exchange. They can supply an AR graphics implementation workflow with a team of specializist designers, developers and operators that help clients achieve more impact from their investment and speed up studio set turnaround.
The set-ups typically include a green screen, cameras and camera tracking. Accompanying systems in the data centre run NEP's proprietary augmented reality platform CUBE. In this case, the hardware configuration comprises an HP workstation, NVIDIA card and an AJA Corvid I/O board with specs supporting the required outputs for the camera feeds, graphics render and final composite and distribution to screens. The systems include a specialized camera tracking system and a rendering engine for photo-real graphics integrated into CUBE. www.aja.com