Sony IP Live Increases Interoperability, HDR and High-res for IP Production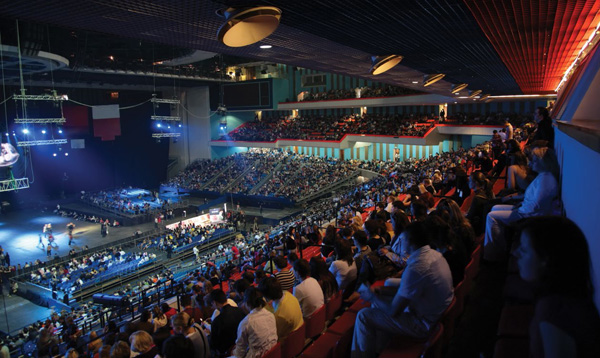 Sony announced at IBC 2017 that it will support two major industry standards relating to and supporting IP interoperability - SMPTE ST 2110 media transport over IP and AMWA NMOS Device Discovery and Registration. Sony's compliant products, which form part of the company's IP Live Production System, were shown at the IBC 2017 exhibition. Most will be available from April 2018.
Finding that more broadcasters are now interested in adopting IP for its flexibility, Sony says they are contributing to and promoting standardisation to make sure that all systems in their users' IP Live workflows will work directly together. The company is already developing products that are compliant with SMPTE ST 2110, which was ratified during IBC, and are working with AMWA to support the NMOS IS-04 Device Discovery and Registration API, and NMOS-IS-05 Connection Management API.
Sony appeared at the IP Showcase, hosted jointly by AES, AIMS, AMWA, EBU, IABM, MNA, SMPTE and VSF, where about 40 vendors worked together to demonstrate IP interoperability based on SMPTE ST 2110 and AMWA NMOS IS-O4. As part of the exhibit, Sony demonstrated its cameras, switchers and converters. The Sony Registration Discovery Service (RDS) application, also demonstrated, recognises when Networked Media Interface-compliant devices are connected to IP Live, and then connects to the System Manager software, which can discover and centrally manage the devices.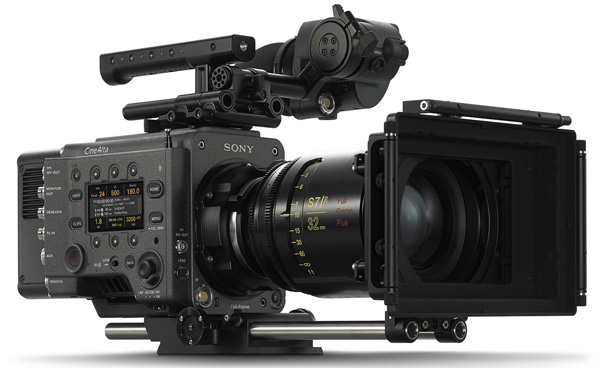 IP-Compatible 8K/4K HDR System Camera
A new camera system Sony has been working on that attracted attention at IBC is the UHC-8300 camera built with three 1.25-inch 8K sensors. It transmits 8K signals via SDI and supports IP connectivity as well, to make it ready for modern IP-enabled live production. Sony developed the system with advice on product specification from public broadcaster, NHK, Japan Broadcasting Corporation.
The UHC-8300 captures video for full 8K and 4K productions, and is also designed to give more flexibility to producers when shooting 4K video for live broadcasts, entertainment and documentaries. Real-time cut outs of an image from 8K to 4K open up various framing options when capturing live action.
Its 8K (7680 x 4320) 120p capturing format has a deep depth of field and wide dynamic range, making it suitable for high dynamic range footage for S-Log3 and Hybrid Log Gamma, supporting the ITU-R BT.2020 colour space. The UHC-8300 camera system is able to generate 8K, 4K and HD signal outputs simultaneously, applying different colour spaces and OETF, the transfer function that projects light from the scene to the sensor, to each signal. Simultaneous output of HDR in 8K and 4K, alongside HD SDR signals, is also possible.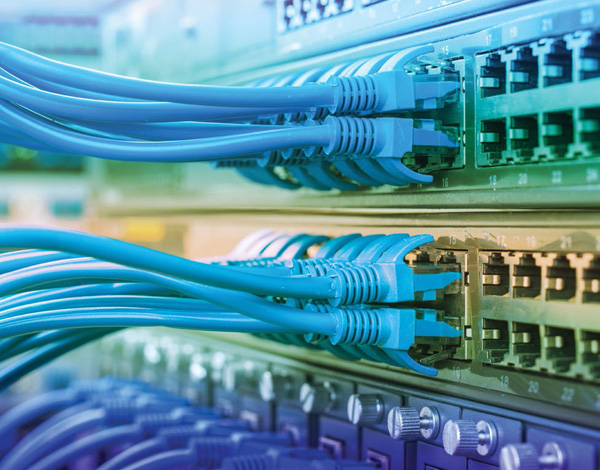 Accessories for the HDC series cameras, such as viewfinders and remote control panels, are also compatible with the UHC-8300. Apart from the original 1.25-inch lens mount, the UHC-8300 can accommodate zoom lenses for live sports production, and B4 mount 4K lenses with a lens adaptor, which will be available at a later date. The UHC-8300 will be available from October 2017.
IP Switching and Connectivity
The XVS-8000, XVS-7000 and XVS-6000 video switchers, 4K and IP-ready, are the centre of Sony's IP Live production operations and will support SMPTE ST 2110 in HD with one of the next firmware updates, v2.6. The XVS series switchers are able to combine SDI and IP with control panels that can be configured to suit different types of operation. By also incorporating the resource-sharing capabilities of the XVS series, users can build more flexible production architectures.
Audio intercom for an upcoming camera control unit (CCU) currently under development was demonstrated for the first time, supporting SMPTE ST 2110 in HD with IP video transmission and return. In a compact 1.5 rack mount size, the new CCU will be compatible with HDC and HSC camera series and support wide-ranging formats, including 1080P, plus a number of legacy inputs and outputs such as 3G-SDI and 1.5G –SDI.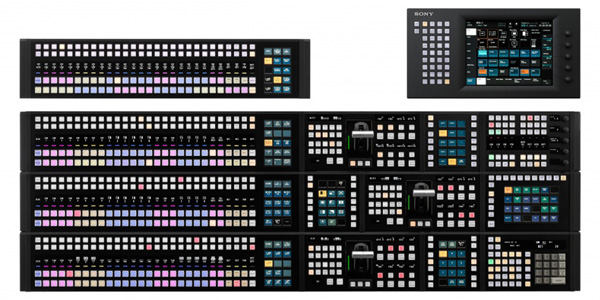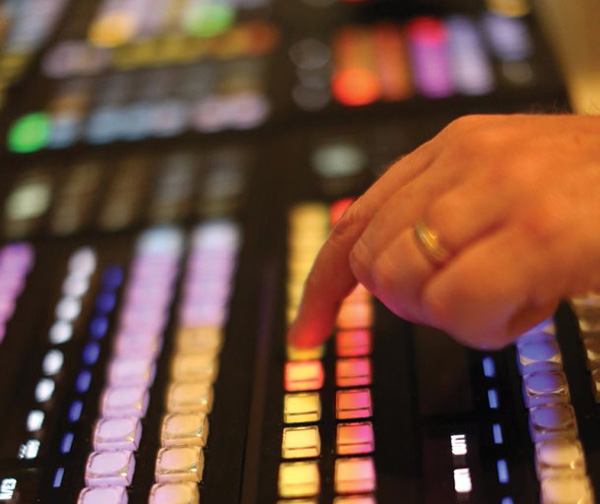 The Sony IP Live production system includes REMote Integration (REMI), which uses IP to make more efficient use of resources and shorten turnaround times between productions. Their IBC demonstration connected a host production, with a camera set and production gallery, at the Sony booth in Amsterdam to a Level 3 Data Centre in London, where the processing resources are located, including all switchers and servers. To show remote production over a limited bandwidth connection, Sony worked with Suitcase.tv on a system using IP Live over a 1GbE network link.
Recent Adoptions
Broadcast companies that have recently adopted the Sony IP Live Production System include NEP Australia, who equipped its new IP-based remote production facility with Sony's HDC-4300 cameras, XVS-6000 and XVS-8000 switchers, all SMPTE ST 2110-ready, as well as various OLED and LCD monitors from Sony. Shizuoka Broadcasting System (Shizuoka Hoso) in Japan worked with Sony to deliver one of Japan's first studio sub-systems using an IP production workflow based on Sony IP Live.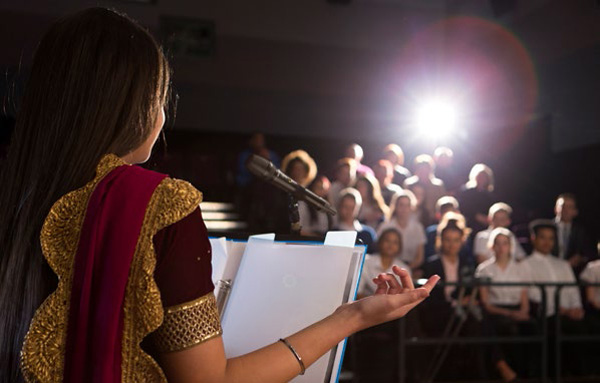 ShanDong TV Station in China is also collaborating with Sony to achieve 4K/IP Remote Production (REMI, see above) with the SR Live for HDR workflow. Aiming to add 4K HDR techniques to existing HD live production, this approach develops workflows for simultaneously creating 4K HDR and HD SDR programmes, and production for 4K HDR with HD SDR S-Log3 as an intermediate production format.
The relevant products include the HDC-4300 camera, XVS-6000 switcher and BVM-X300 OLED monitor. It also incorporates the HDRC-4000 HDR production converter, which can output a variety of video signals, including 4K HDR in S-Log3 for BT.2020, HD HDR, 4K SDR and HD SDR, without loss. The PWS-4500 player-recorder was chosen for XAVC and Avid DNxHD recording with flexible I/O configurations, HFR recording, IP interfaces and file sharing. NXL series converters are used with the IP Live System Manager to control and configure the converters over an IP Network. www.pro.sony.eu/pro