ChyronHego TRACAB Sports Visualisation Wins Emmy and New Clients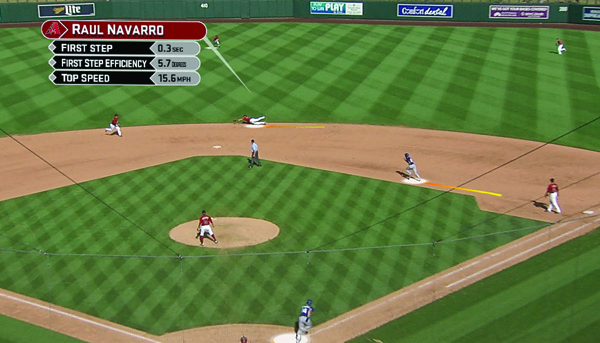 ChyronHego, with its two partners, TrackMan andMLB Advanced Media (MLBAM), has been recognised with a Technology & Engineering Emmy Award for their work on Statcast, a real-time sports tracking and visualization system. Statcast combines TrackMan's radar-based ball-tracking system and ChyronHego's TRACAB optical player-tracking and broadcast visualization tools.
Described in the three companies' Emmy Award-winning entry, 'A Three-Dimensional Doppler Radar System to Track and Display Fast-Moving Pitched and Hit Balls', Statcast is now installed in all MLB stadiums to output official ball and player data for on-air presentations of statistics and graphics, including visual tracers of the ball's flight path. Broadcast commentators can use the data to expand presentations with data-driven real-time graphics that display the athletic ability and strategy of baseball players and teams, such as pitch selection and player positioning.
More than 2 million events have now been measured using Statcast, which collects statistics such as pitch speed, pitch spin rate, exit velocity or speed of a baseball after a batter hits it, the launch vertical angle at which the ball leaves a player's bat, and distance of a hit ball. The system tracks player position and movement, and combines real-time information with historical data to calculate higher-order statistics such as 'catch probability' of hit balls.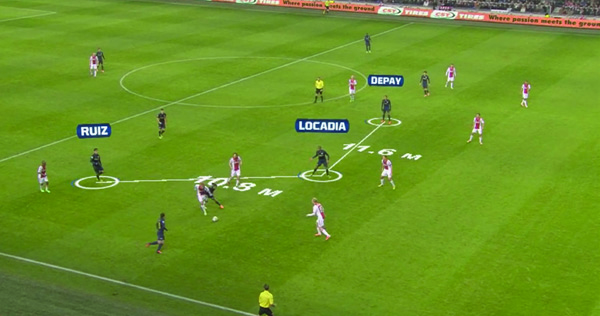 The TrackMan radar system contributes ball data such as velocity, position, and spin rate, while image-based TRACAB refines player and ball location and displays the ball tracer and other graphics. MLBAM has contributed software that compares the pitcher's extension to the average MLB pitcher's extension to calculate a perceived velocity.
ChyronHego engineering teams in the US, Sweden and the Czech Republic collaborated to develop the TRACAB and Virtual Placement components of Statcast. TRACAB uses two arrays of three stereoscopic cameras set 9 to 15m apart, usually on the third-base side of the stadium. The optical tracking in TRACAB merges the radar-based ball tracking with the optically measured player positions to create a comprehensive real-time data feed. ChyronHego's Virtual Placement uses a proprietary calibration technique to overlay ball traces and other visualizations onto a feed from a standard broadcast camera, adding visual excitement to the viewer experience.
This year's recipients will be honoured at the 69th Annual Technology & Engineering Emmy Awards, to be held on 8 April 2018 in Las Vegas at the 2018 NAB Show.
Microsoft's Sports Performance Analytics
The TRACAB system has been chosen as one of the applications in Microsoft's Sports Performance Platform, a Microsoft Garage project devoted to predictive analytics for the sports industry. Announced earlier this year at the Hashtag Sports conference, Sports Performance Platform is a cloud-based sports analytics platform that members of professional sports teams, leagues and organizations can use to make faster and more data-driven decisions.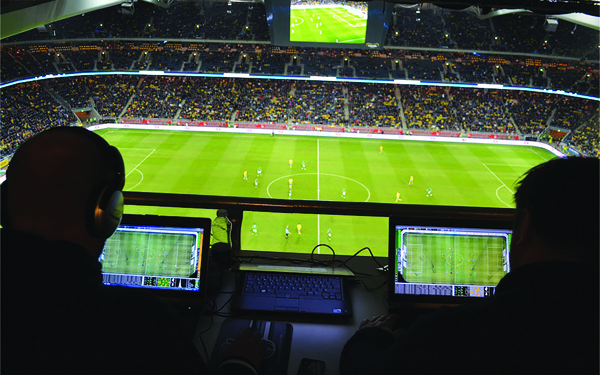 Mark Bowden, head of sports product management at ChyronHego, noted, "Sports Performance Platform will give us a tool for expanding TRACAB's installed base, as it demonstrates that the system is more than just a data-collection tool - it's also a path for visualizing and interrogating the data in relevant ways."
Ekstraklasa Polish Football League
A typical application for TRACAB was recently adopted to support Polish football league Ekstraklasa at Ekstraklasa Live Park, the team's broadcast section. The company has signed an agreement with ChyronHego to equip all 16 of the league's arenas with the TRACAB image-based tracking system by the end of this year. TRACAB will enable live tracking of all movement of players and the ball on the field, and Ekstraklasa Park Live will use the resulting player performance data to enhance its live coverage of close to 300 LOTTO Ekstraklasa matches.
"Implementing tracking within our stadiums will help to further improve the LOTTO Ekstraklasa TV broadcasts and our overall quality. It means that we will be collecting match data at the same level as other top European leagues," said Marcin Animucki, vice president of Ekstraklasa SA. "This ability is expected to increase the value of our league significantly. This is also important in relation to the sale of our media rights, starting with the 2019/2020 season.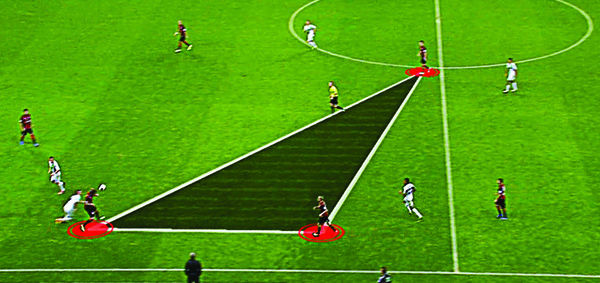 "We want to share this data not only in TV broadcasts, but also in media reports, on our online channels, and in the future on our mobile app. After installation of the system in all of our stadiums, we will also be helping coaches and coaching staff by supplying fitness data. These analyses were never available as a common approach across Polish clubs, so this is an important step in our supporting role for team development."
Image-Processing with Data-Extraction
With a special camera array at each LOTTO Ekstraklasa stadium, TRACAB optical tracking uses image-processing and data-extraction mechanisms to determine the position of all moving objects in the field of play including players, referees, assistant referees and the ball. The result is a live data feed that contains the X, Y and Z position coordinates for each identified object. The data can then be streamed in an open format to many different visualization platforms, such as broadcast graphics systems and online or mobile platforms, and it can also be used to prepare custom sets of performance statistics for sports analysts.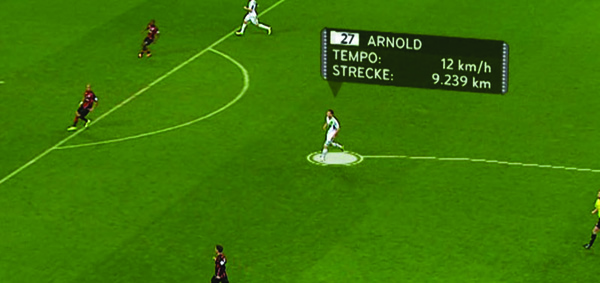 "Each season, we try to raise the quality of our broadcasts and we believe that introducing player tracking data to our live TV programming brings our coverage up to par with the best leagues in Europe," said Marcin Serafin, COO of Ekstraklasa Live Park. "We're especially happy that the data, which is detailed and of high quality, can be used not only to enhance the fan experience but also to help coaches improve player and team performance."
After every match, the TRACAB data will be shared with the competing LOTTO Ekstraklasa clubs and will also be presented on the Ekstraklasa.org official website and social media channels. Examples of the types of data captured for football include distance covered, number of sprints, speed of movement on the field, maximum speed and average position. www.chyronhego.com